With colder weather on its way, it's never too soon to start stocking up on all the moisturizers you can get those soon-to-be chapped hands on. This includes, but isn't limited to, an ever growing stock of lip balms that usually end up lost at the bottom of your bag. However, sometimes becoming slave to the lip balm still isn't enough to save your skin from inevitable breakage. Alas, exfoliation-in the form of sugary, creamy, and cheap- to give you those soft and smooth lips!
The ingredients in our edible lip scrub are pretty much a no brainer. Coconut oil, which is high in antioxidants and fatty acids, is an incredible moisturizer for the skin. The honey, used as natural binder, works to heal your skin through its anti-bacterial and hydrating properties. The texture of the sugar is what works to exfoliate your lips, but also happens to smell and taste good, duh. Last we threw in some cinnamon (completely optional) as a natural lip plump. While all of these ingredients are obviously favorable in flavor, both their taste and scent are fairly mild.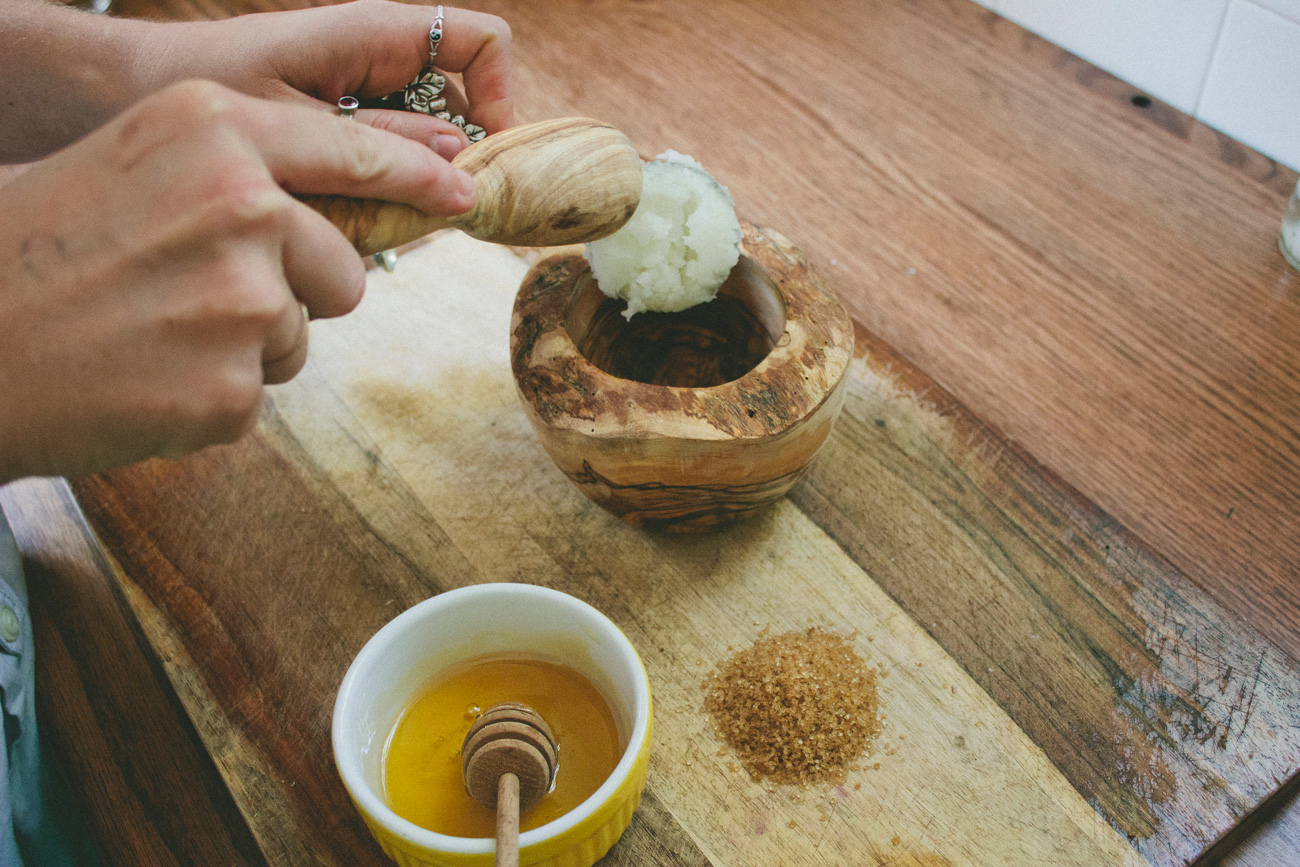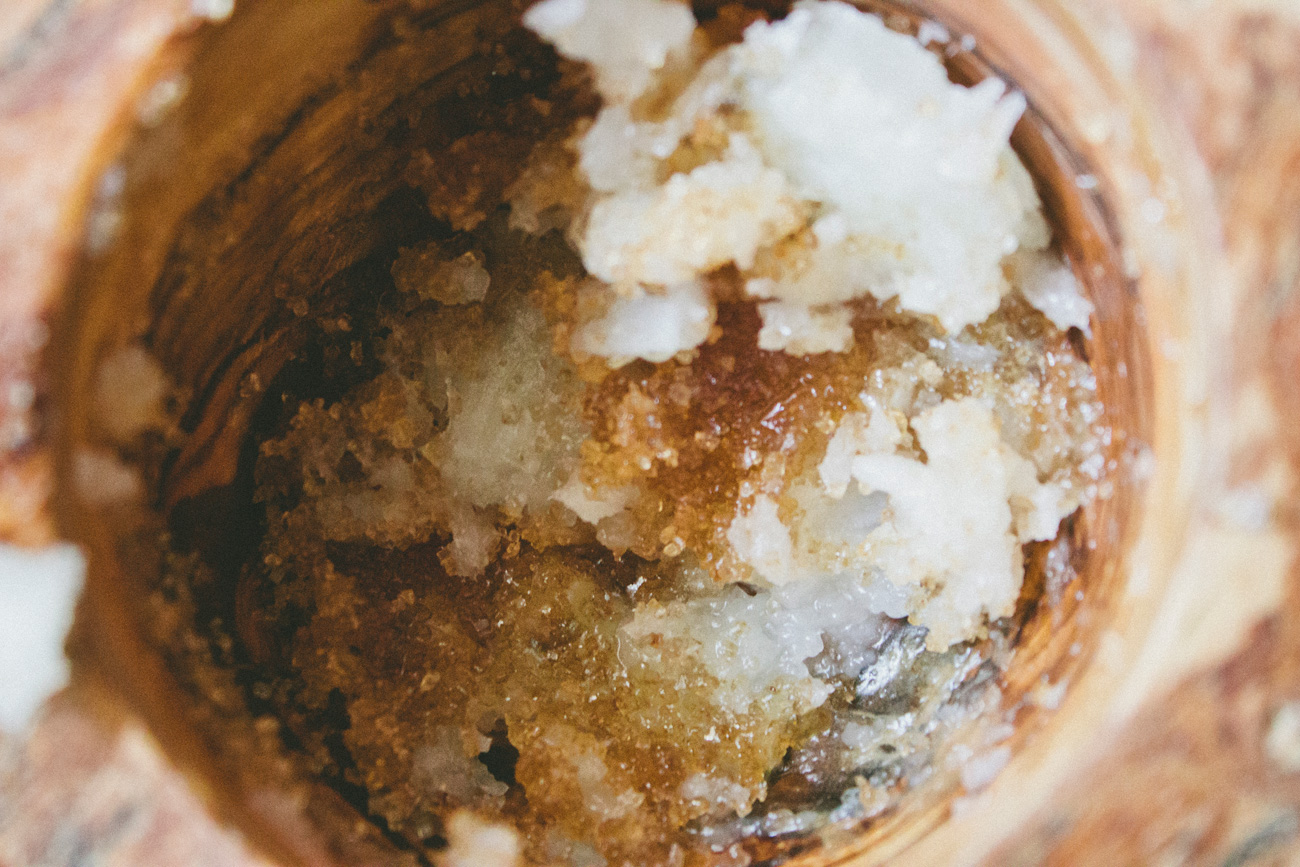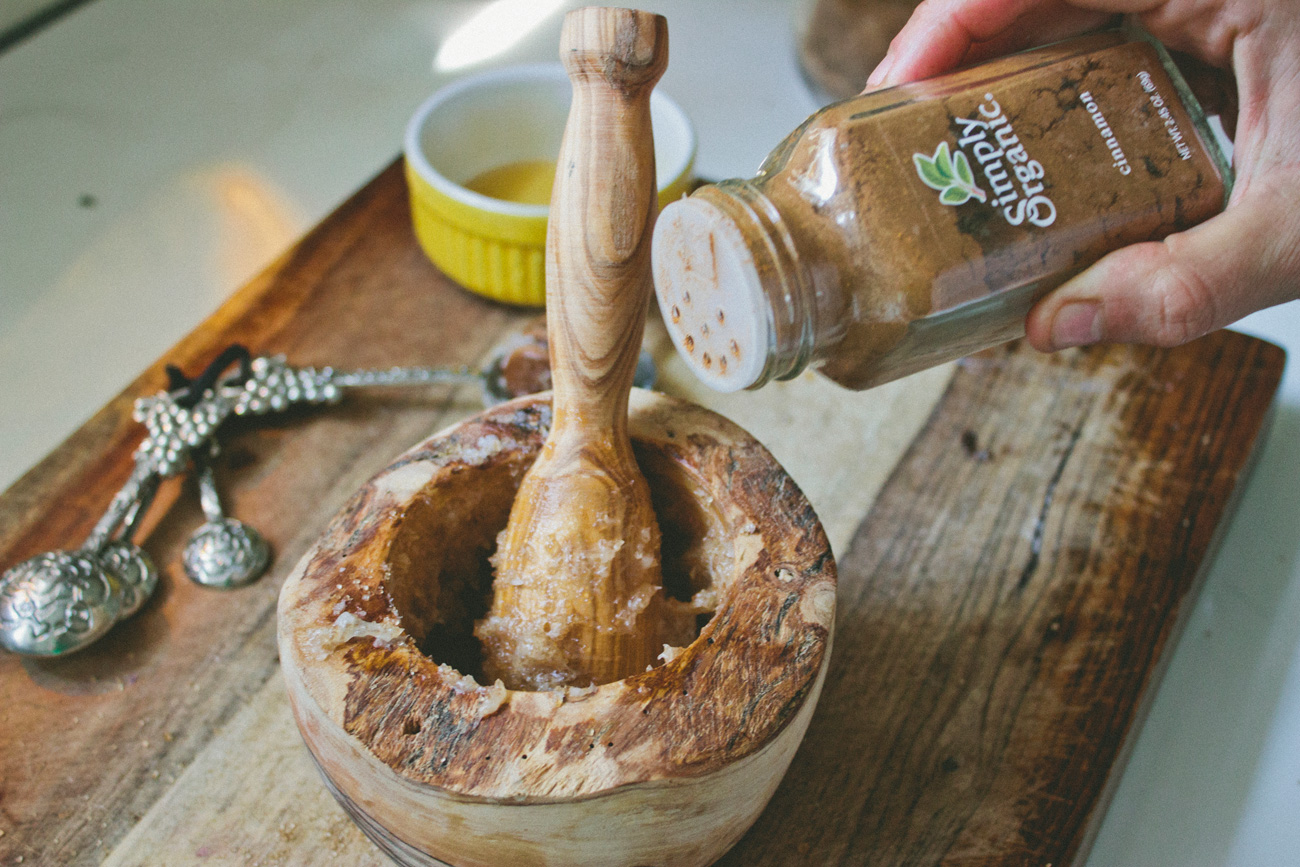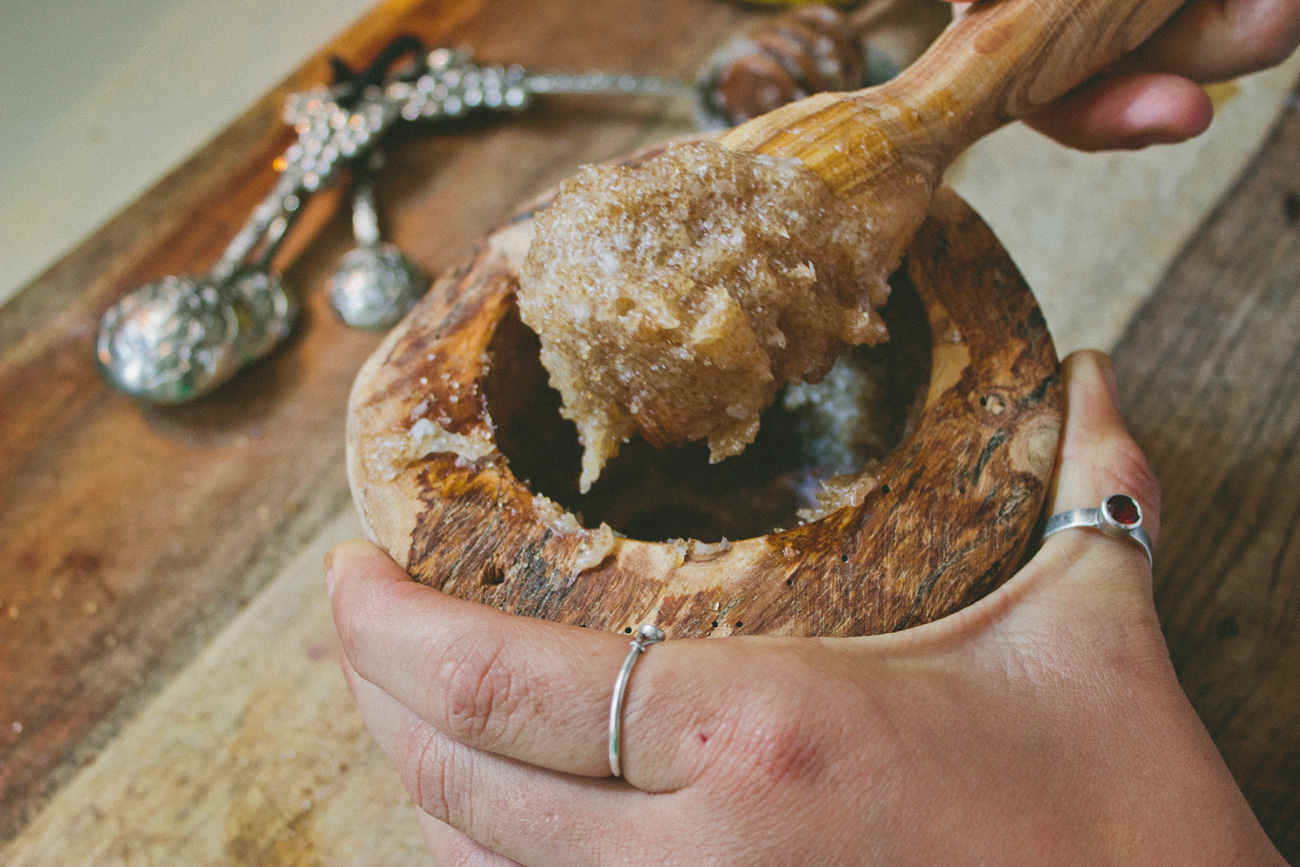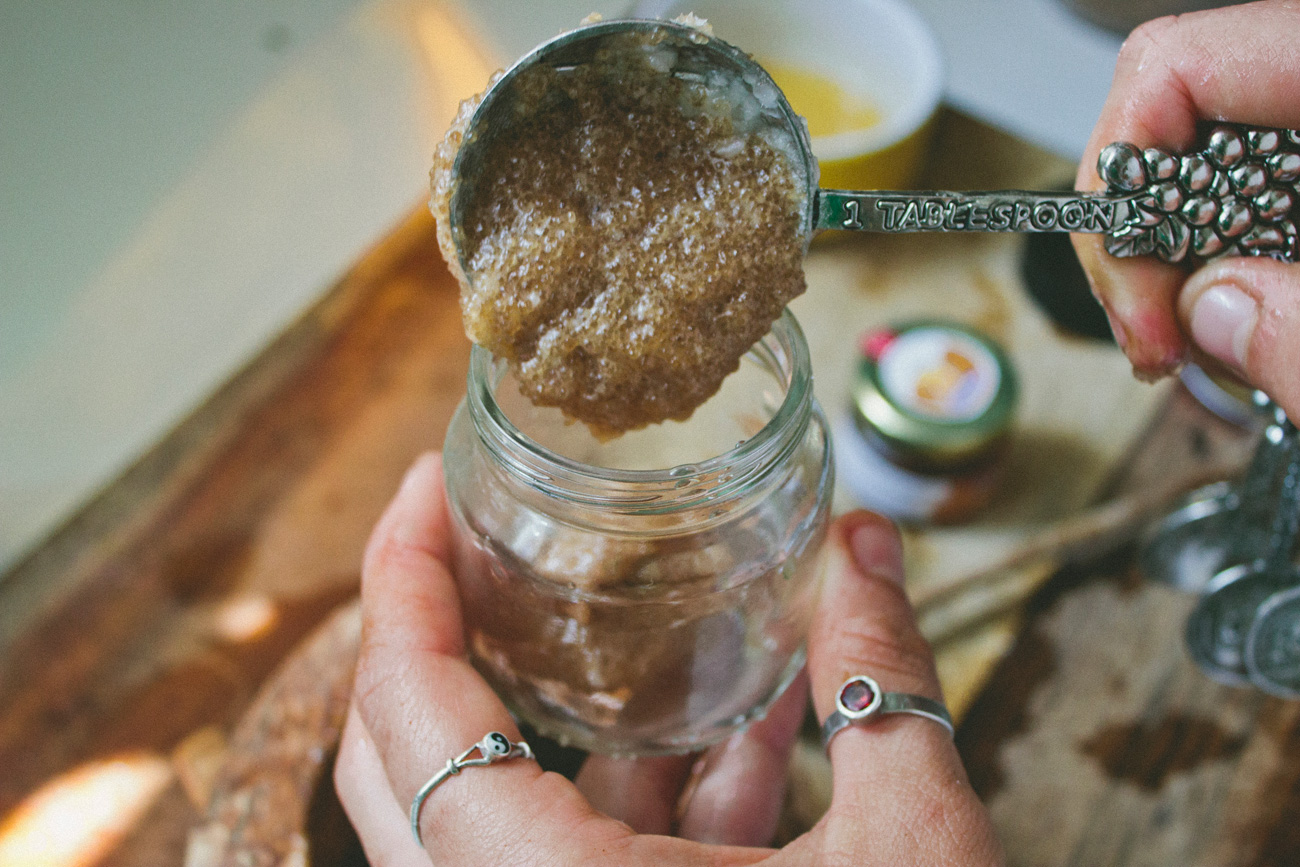 This recipe takes less time to make than it does for you to search through every coat pocket for that tube of $10 lip balm you just bought. Plus it makes a pretty cute gift just in time for the holidays.

Ingredients:
1 tbsp organic coconut oil
1 tbsp of honey
2 tsp of brown (or turbinado) sugar
1 tsp of cinnamon
Method:
1. In a small bowl, mix coconut oil and honey until evenly combined. The consistency should be thick, but without clumps.
2. Pour in sugar and cinnamon and stir into the mixture.
3. Scoop into an air-tight container.
4. Apply liberally in a small circular motion to exfoliate dead skin.
4. Wash off lips with warm water. Or don't.