Cari Bernard is a whiz around her biddy Brooklyn kitchen- navigating between stove top, cutting board, sink and fridge- while I unhelpfully watch, too afraid to break her breakfast rhythm. I was lucky enough to share this morning meal with Cari just a few weeks ago, and she's been kind enough to share it with you! Stay tuned to Bloom for more freestyle food fix-ups from Ms. Cari B, and in the meantime be sure to check out her site, Cari B Cooks.
Shakshuka is often seen as an Israeli breakfast food, but in fact it can be traced to many different cultures. It just happens to be a wonderful jumping off point for a hearty breakfast, easy to cobble together with common pantry items. This freestyle shakshuka doesn't need to be made with mushrooms and escarole, that's just what I had on hand that day. Onions and garlic are pretty key though, as is some sort of spiceiness. The addition of avocado on the bread adds healthy fat, and helps to temper the acidity of the tomato.
Serves 2-3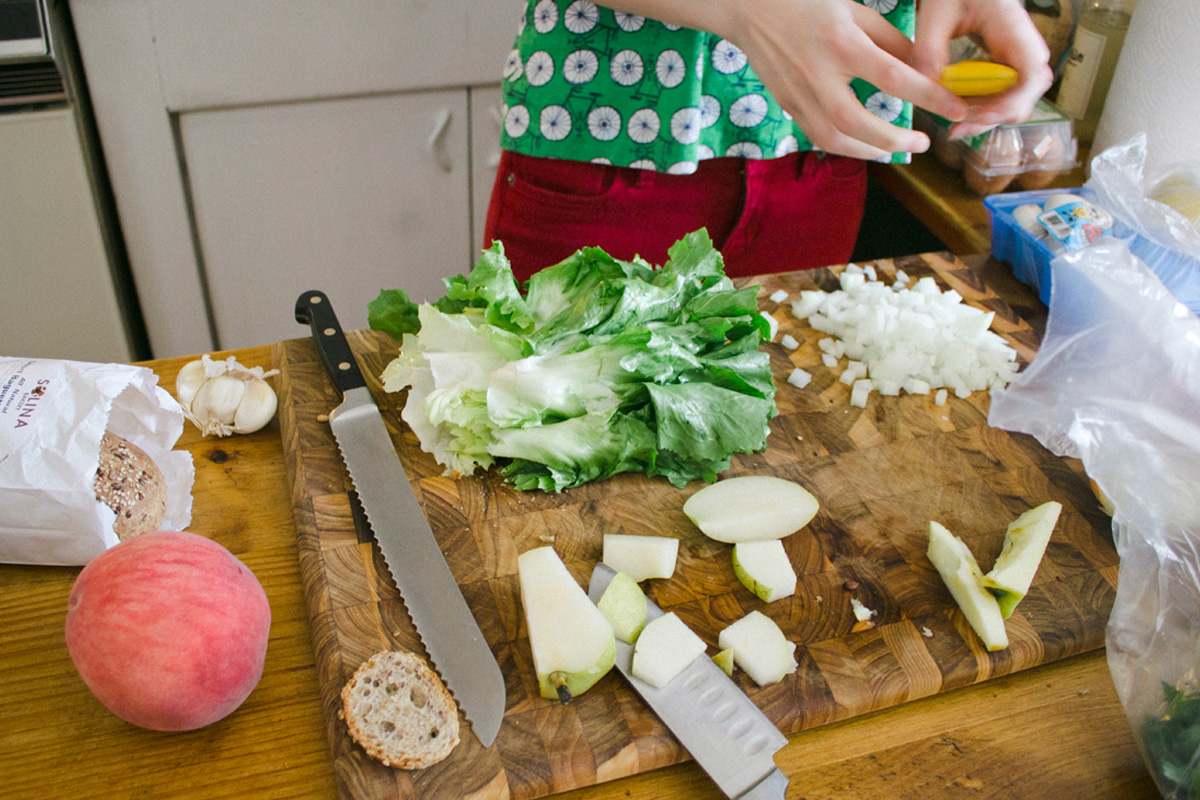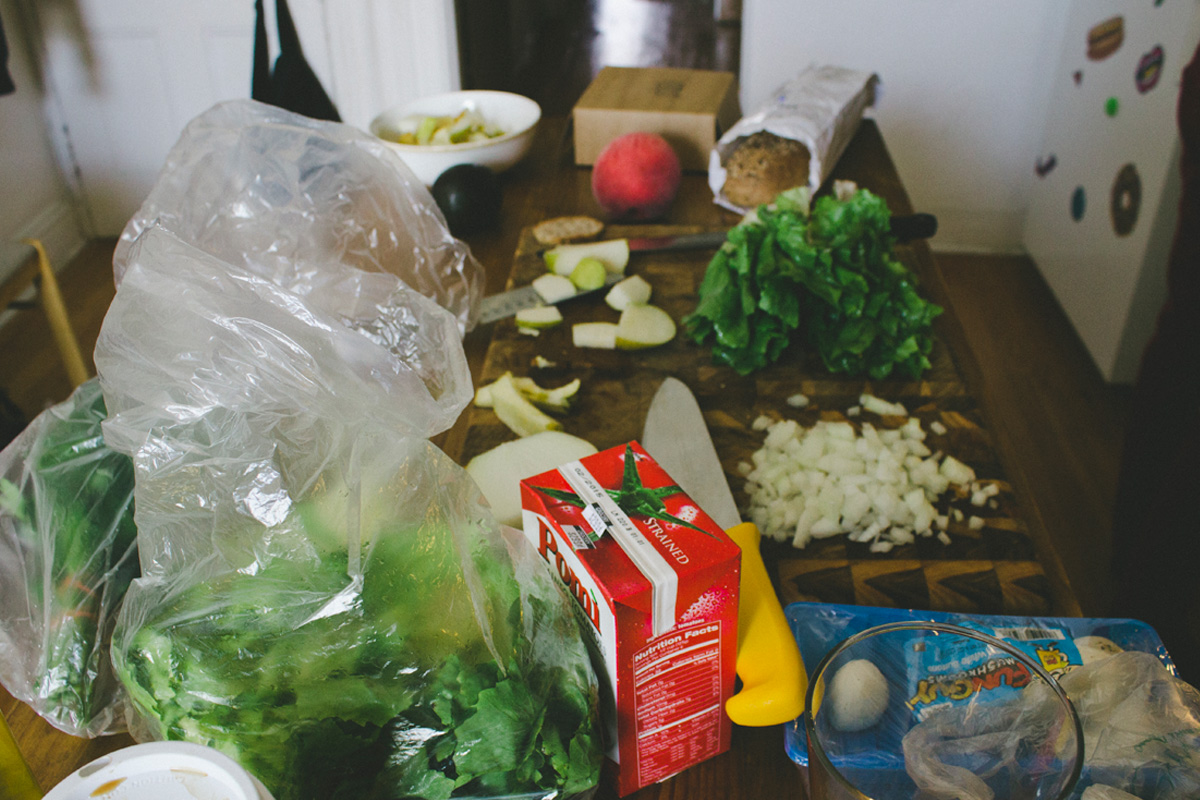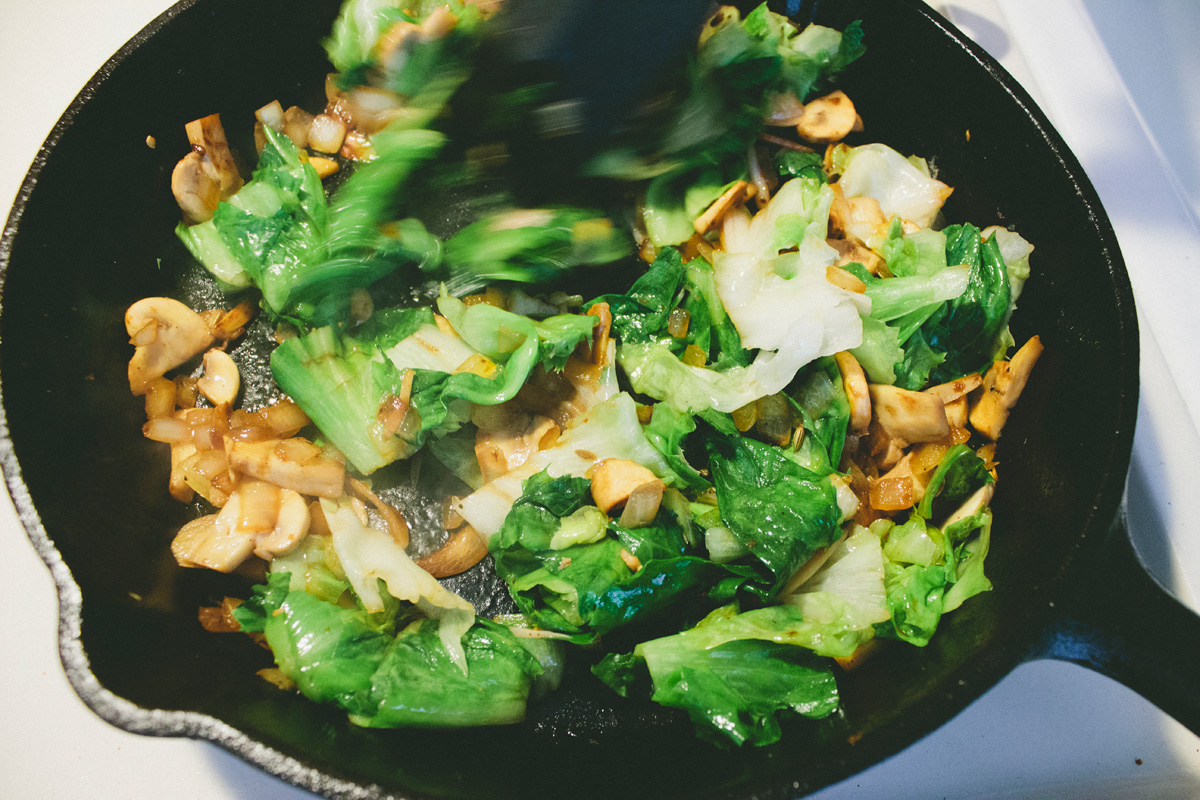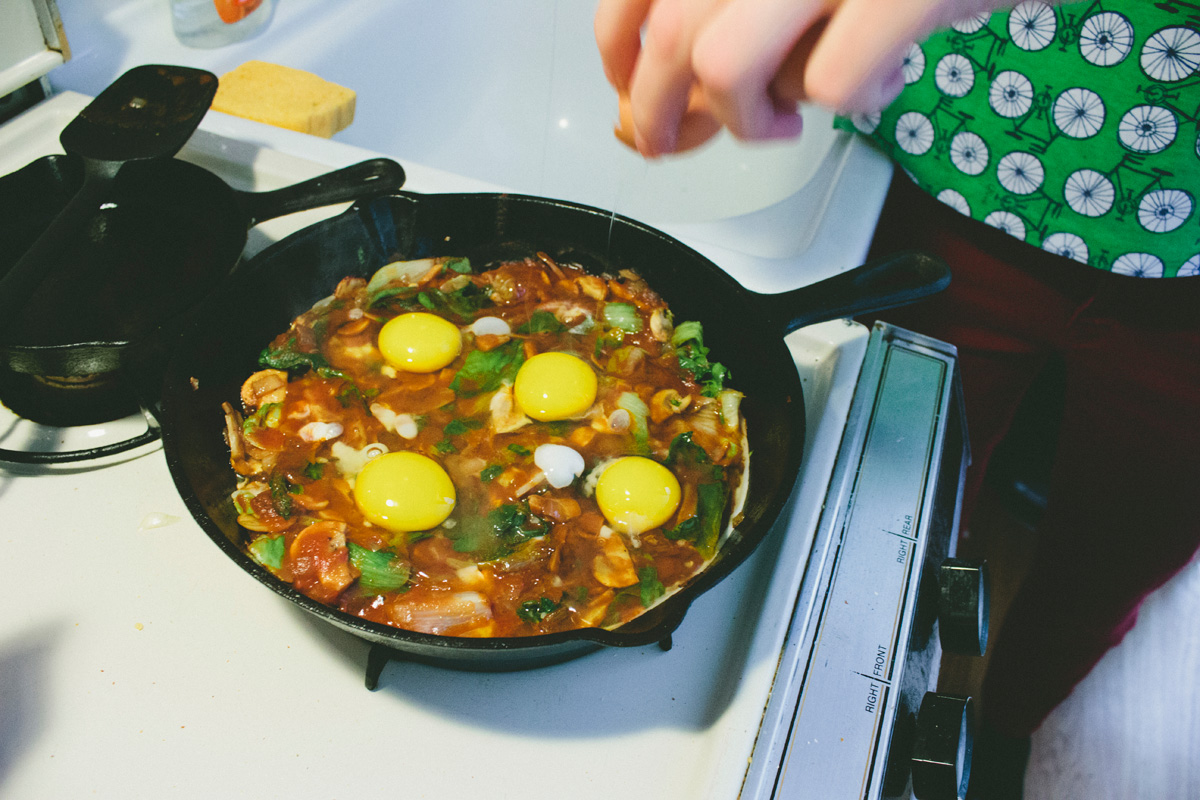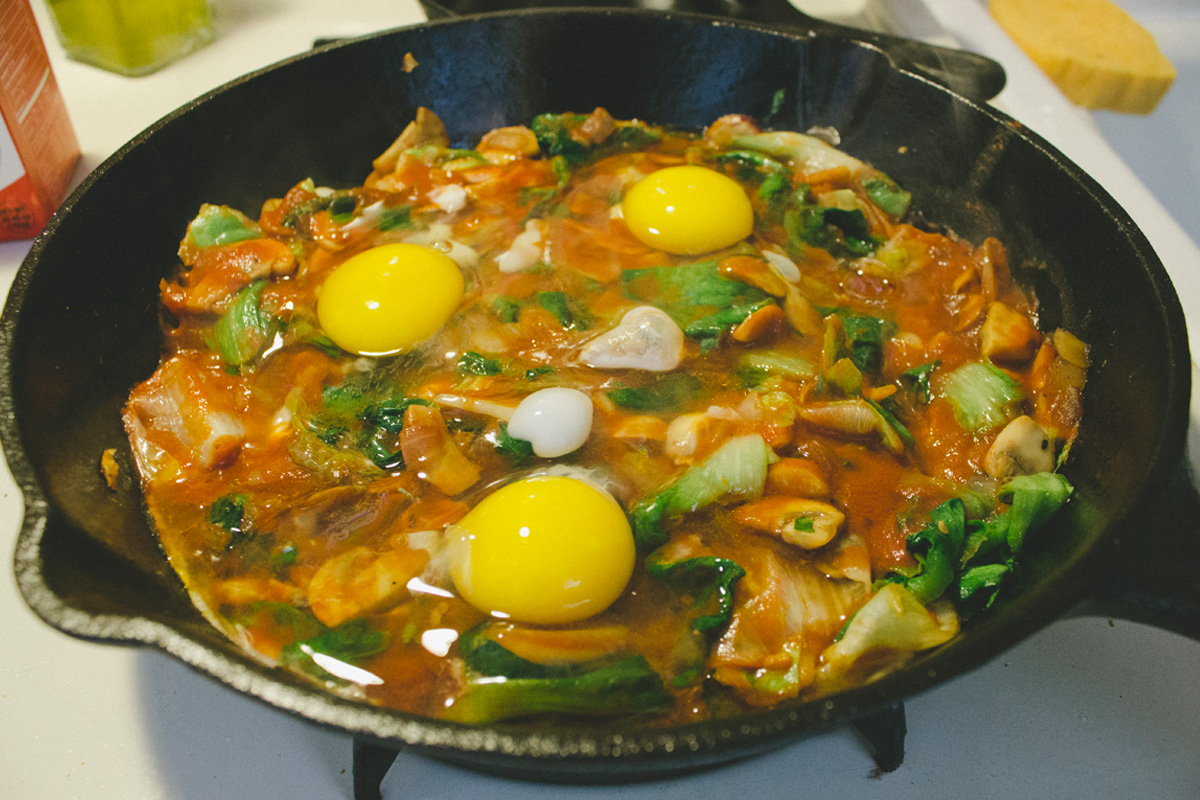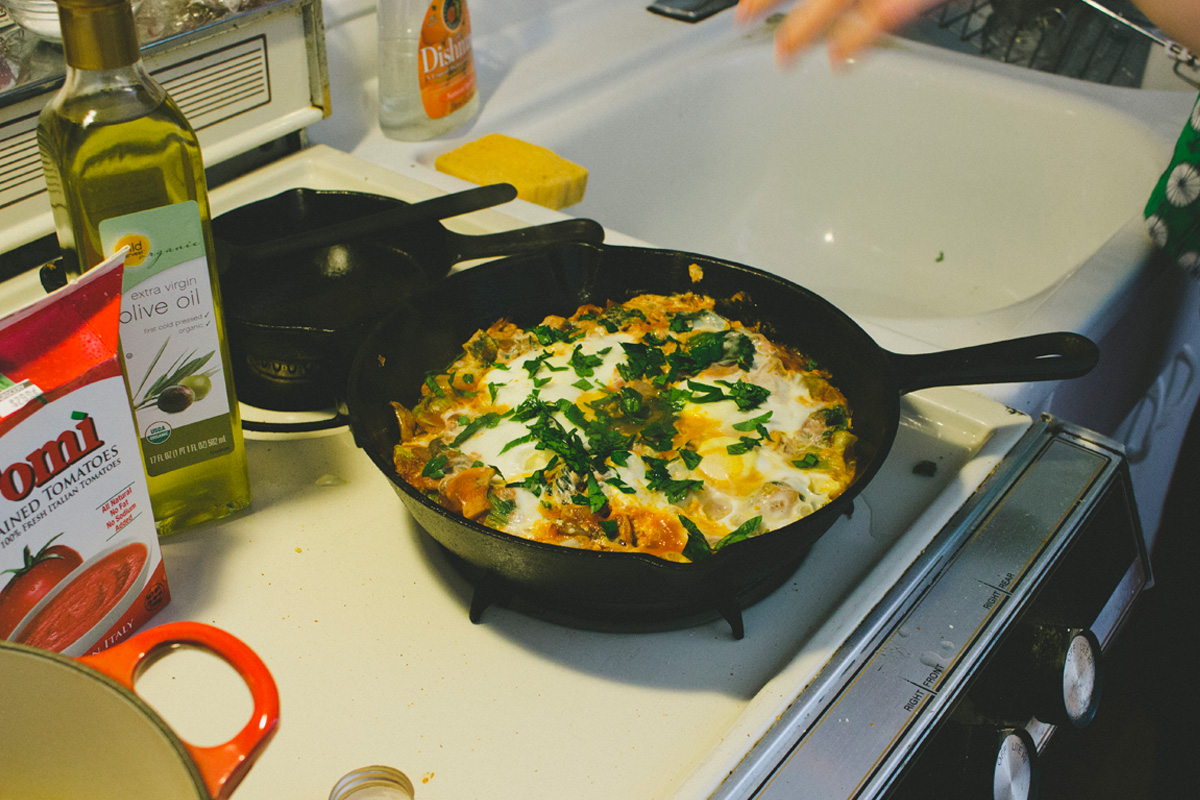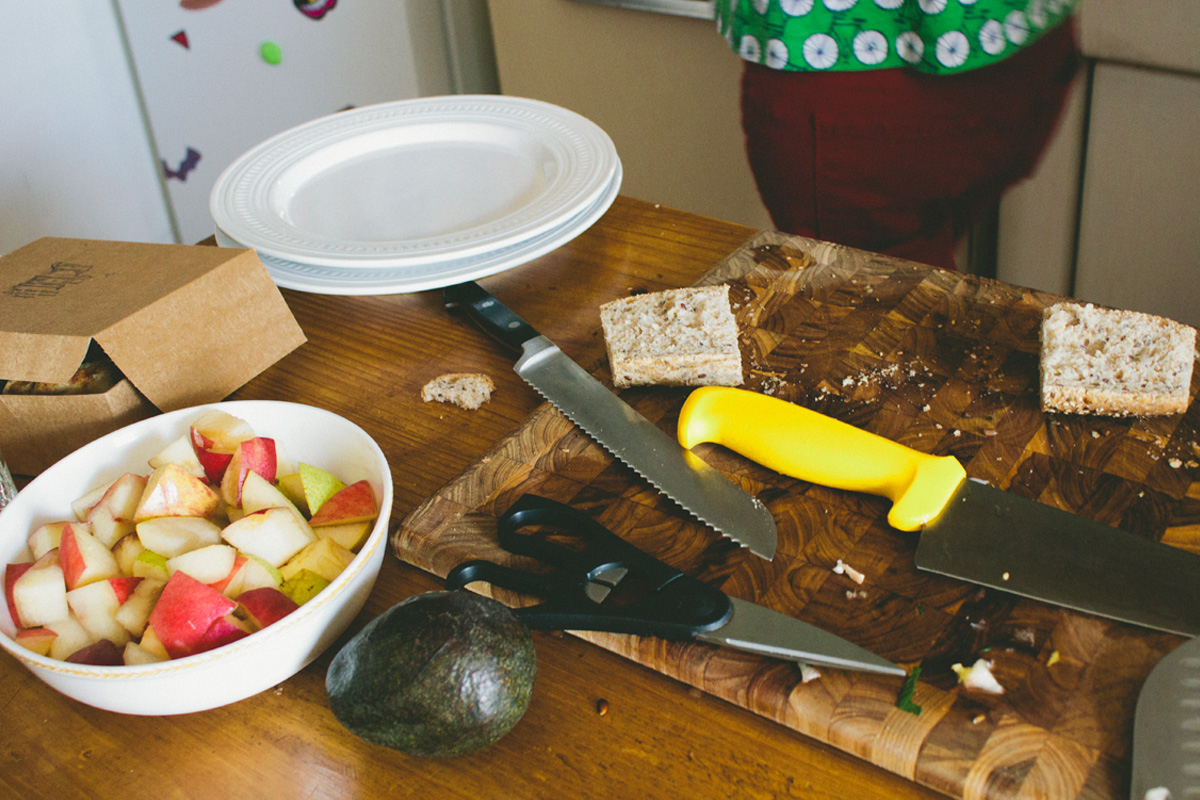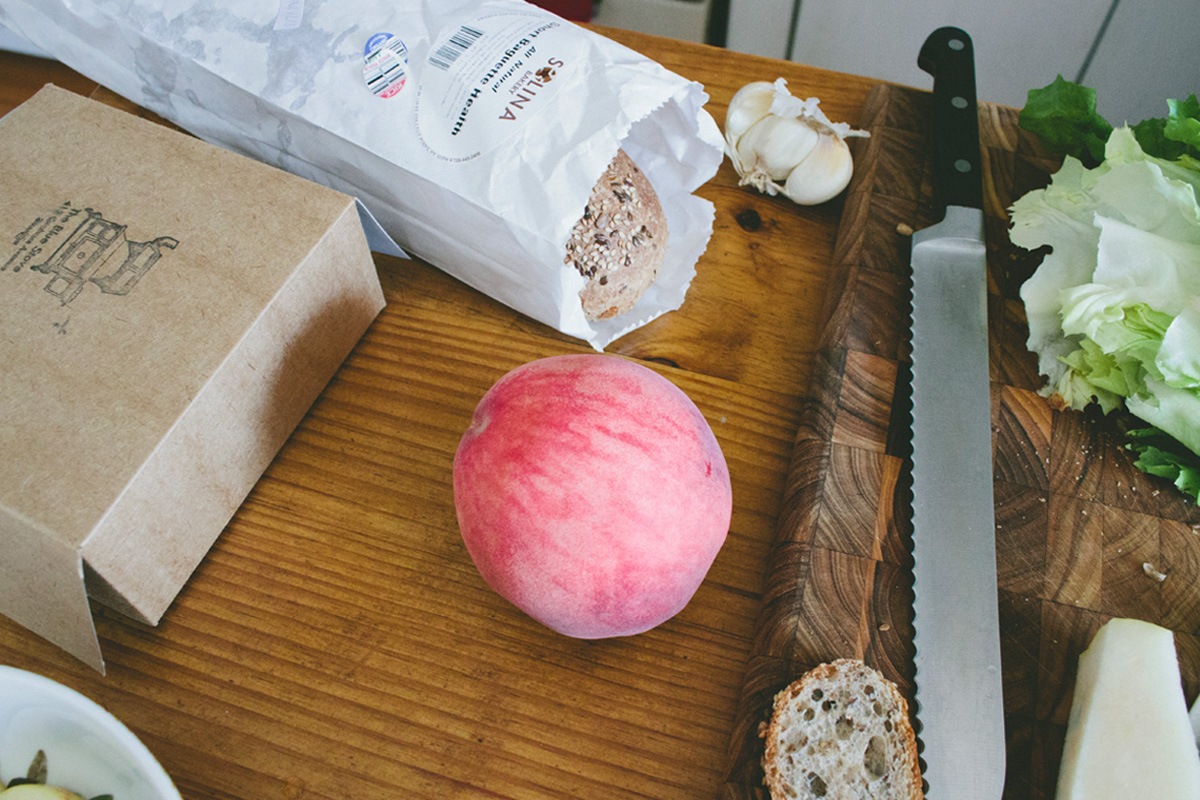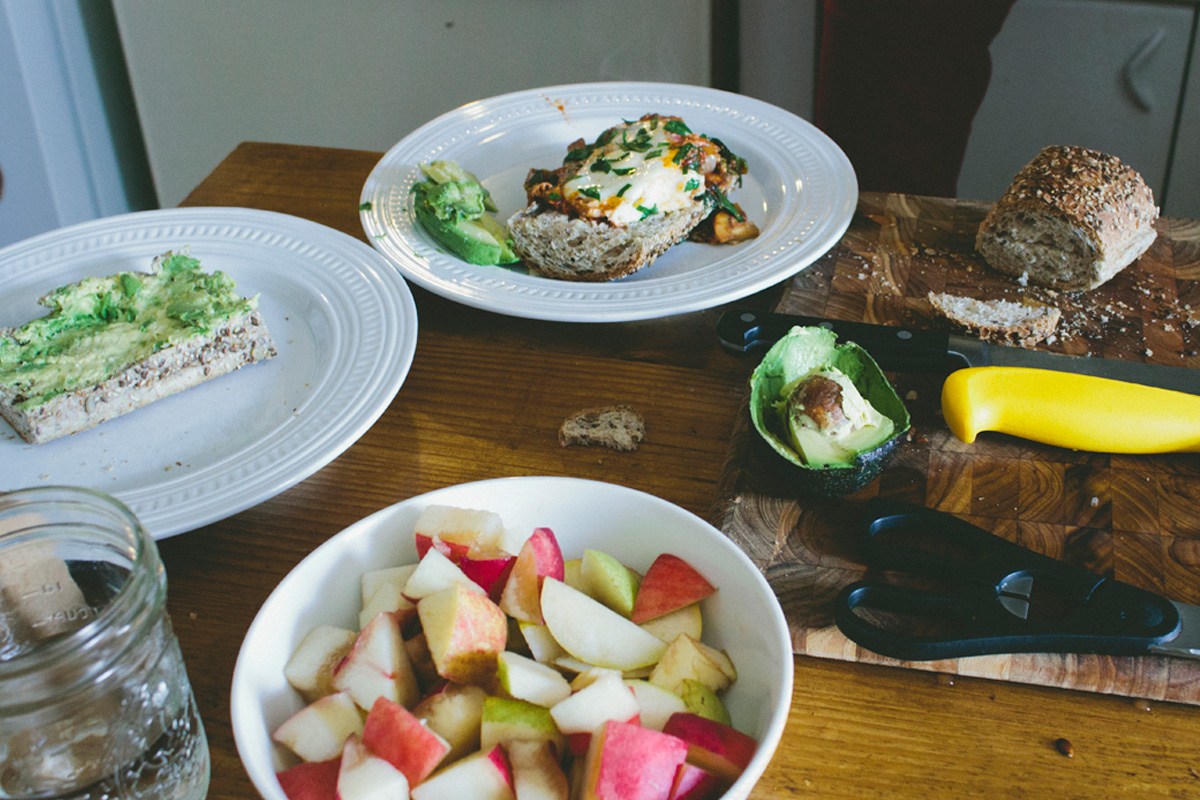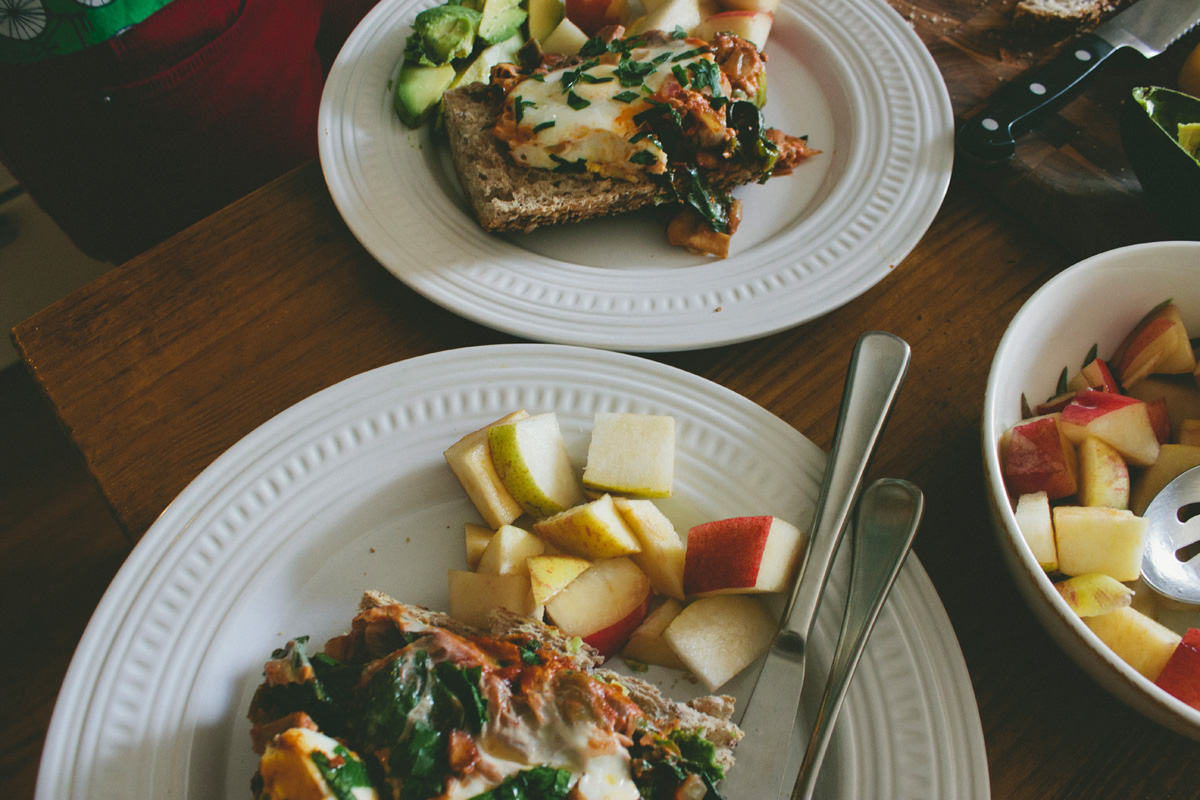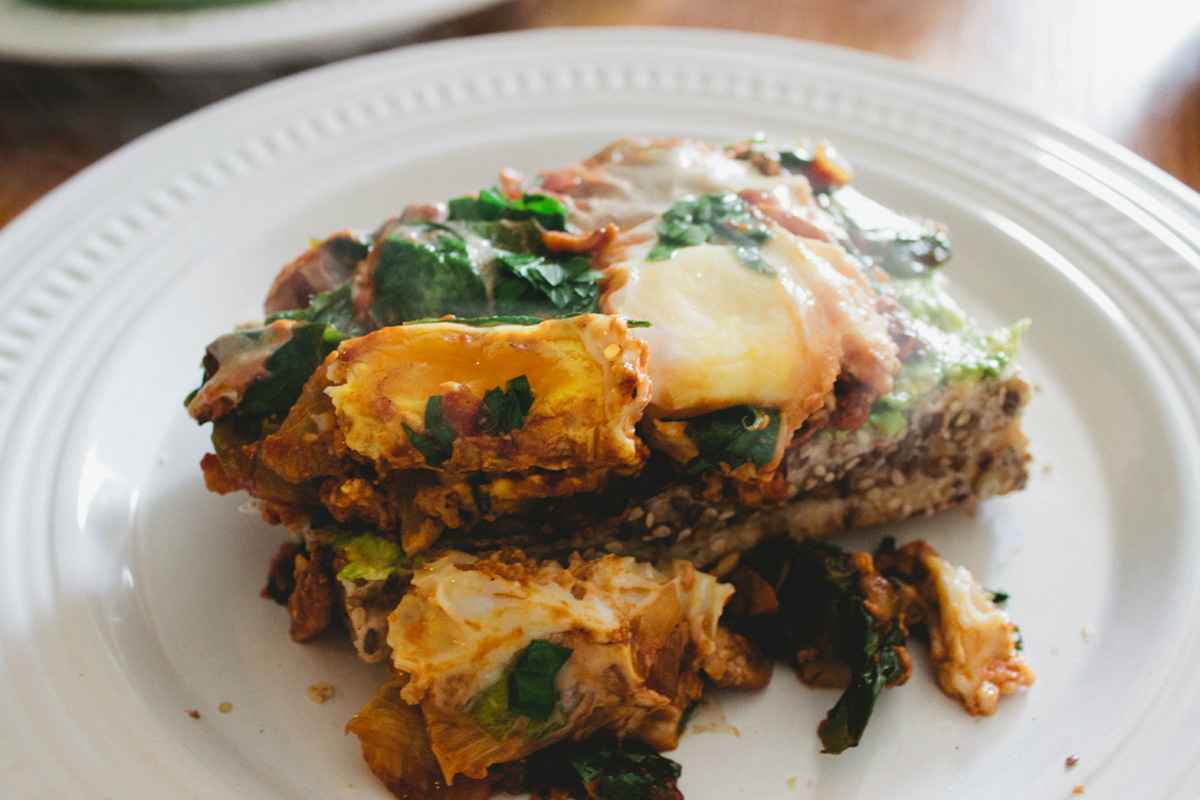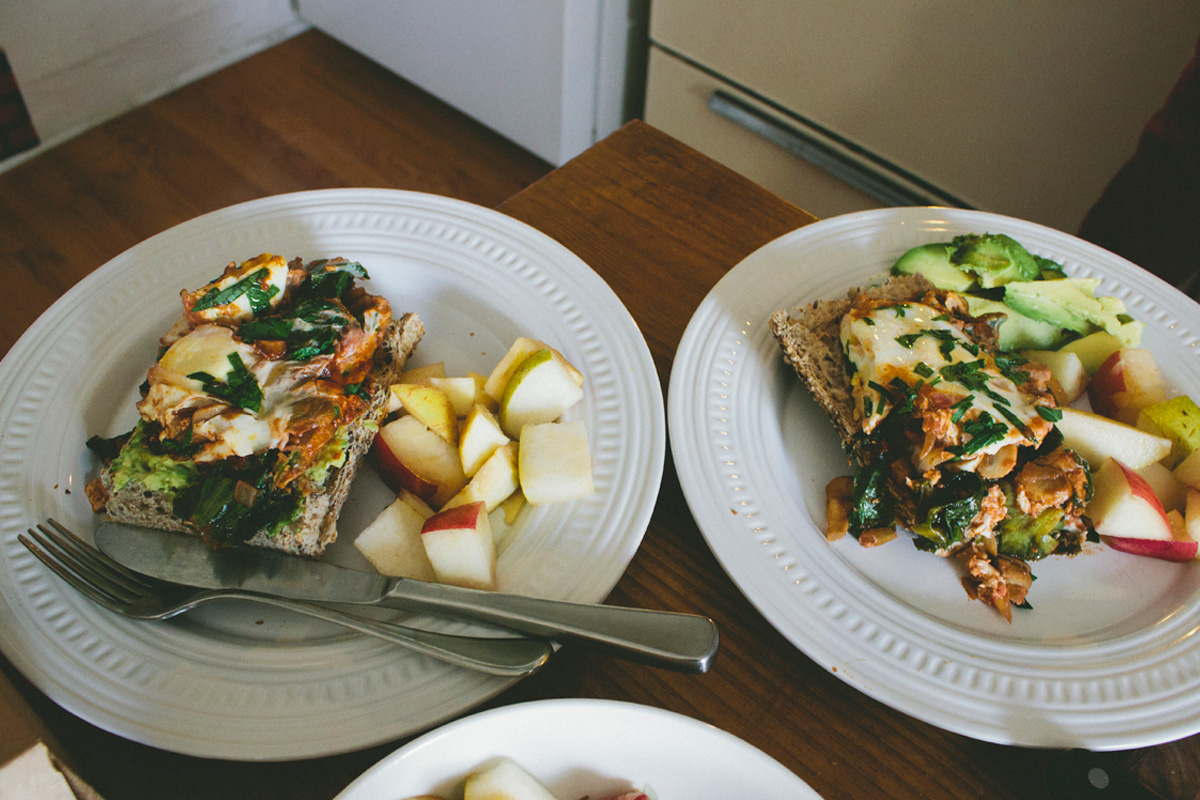 Ingredients:
3 large eggs
5-7 button mushrooms
1/3 of a head of escarole
1/2 medium onion
2-3 garlic cloves
About 1-2 cups canned crushed tomatoes or tomato puree
Olive oil
Salt & black pepper to taste
Pinch of fennel seeds
Large pinch of crushed red pepper
Pinch of garlic powder
Marsala wine
Parsley
Avocado
Crusty bread
**large skillet with some depth to it
Method:
1. Chop vegetables.
2. Heat skillet over medium-high heat with oil and spices, add onion and garlic and sautee until soft. Add mushrooms and sautee, splash with Marsala and cook down. Add escarole and sautee until wilted. Remember to season as you go.
3. Add enough tomato so that you have a decent mixture of tomato and vegetables that won't reduce too far and still provides a substrate to "boil" your eggs in without burning on the bottom. Allow tomato to heat until bubbling.
4. Make three depressions in mixture and crack an egg into each one. Cover skillet, reduce heat a touch, and cook until eggs are to your desired doneness.
5. Drizzle with olive oil and season to taste. Toast bread slices if not fresh, spread with avocado, a little bit of salt and cover generously with scoops of shakshuka. Sprinkle with chopped parsley.