Recently we've stepped (more like ran towards head on) into a dehydrating frenzy. Not only because it gives us an abundance of snack attacks for super cheap, but this method doesn't destroy enzymes in your raw nutrient dense food. WIN WIN here. This is a recipe with flax seeds and chia seeds, so they are very rich in Omega 3s, vitamin E, protein, B vitamins, manganese, magnesium, and fiber. With just a few other basic ingredients- raw garlic and fresh rosemary- you don't need much more than a pinch of salt to have an insanely flavorful cracker.
Take this nourishing and satisfying little snack with you camping or on a long drive and you'll be happy even if you are if the middle of nowhere.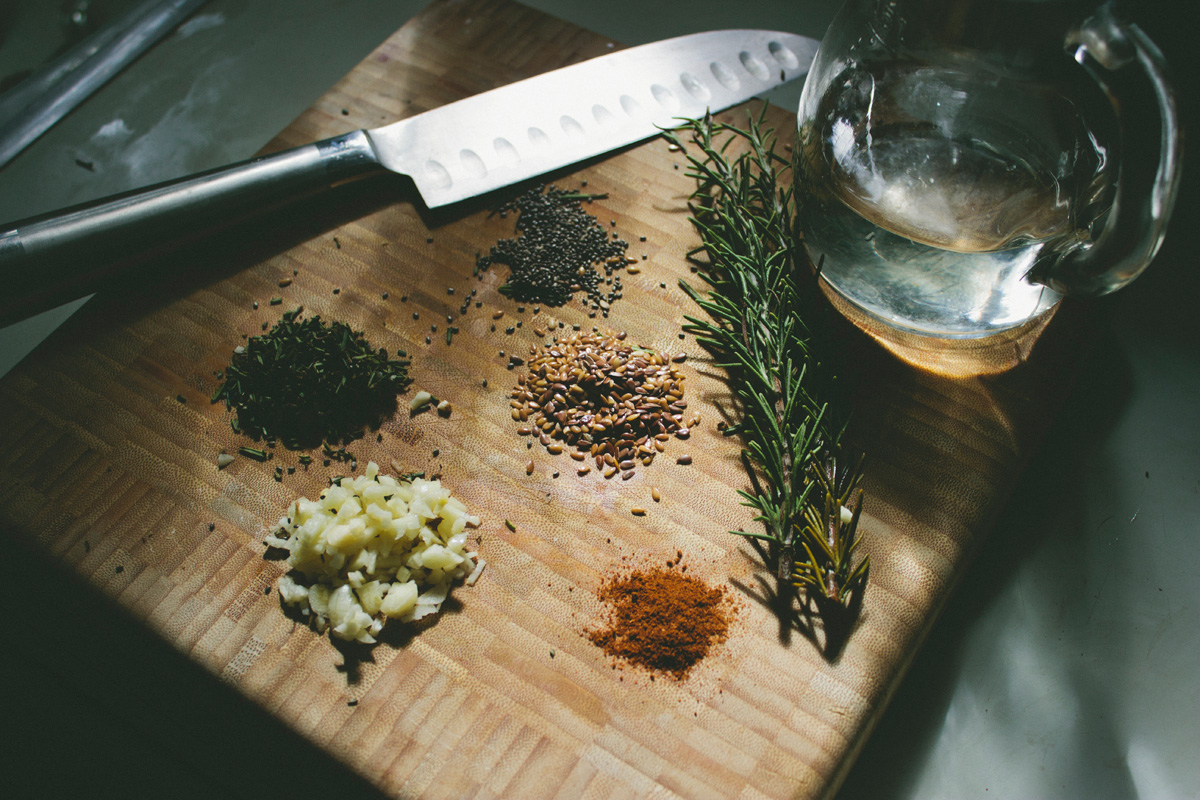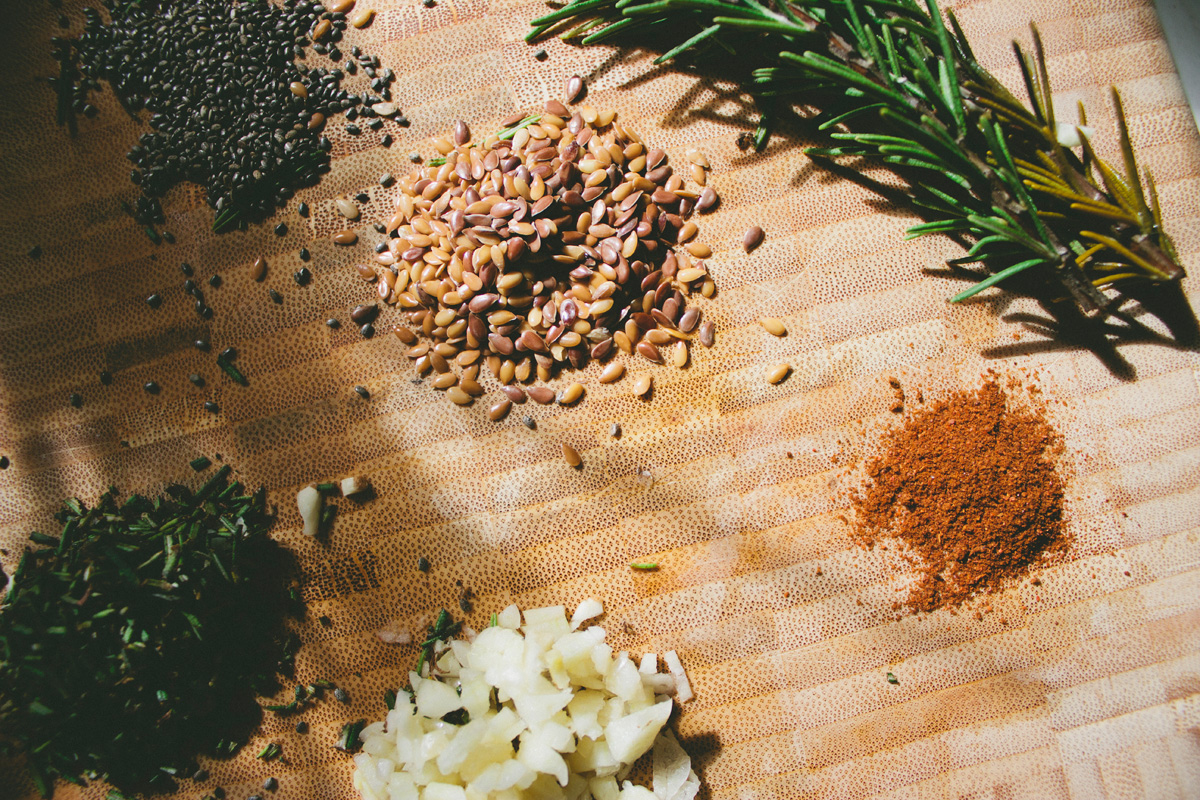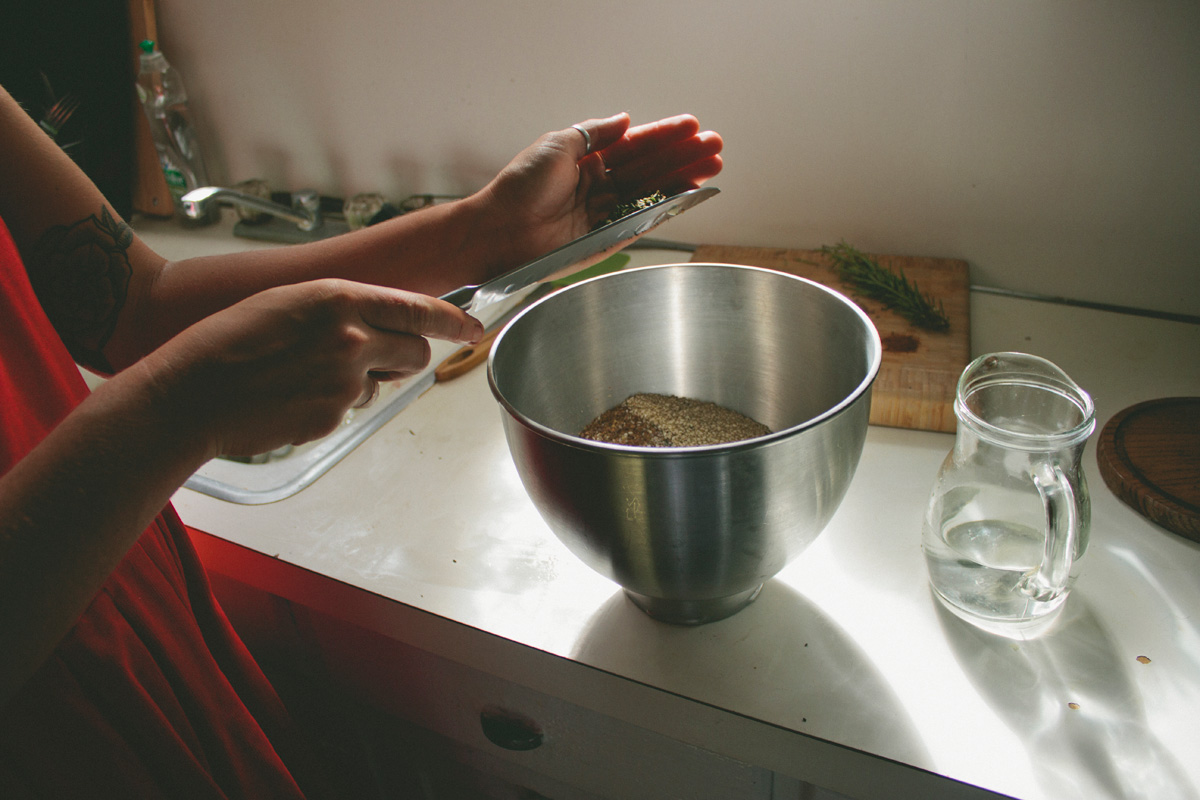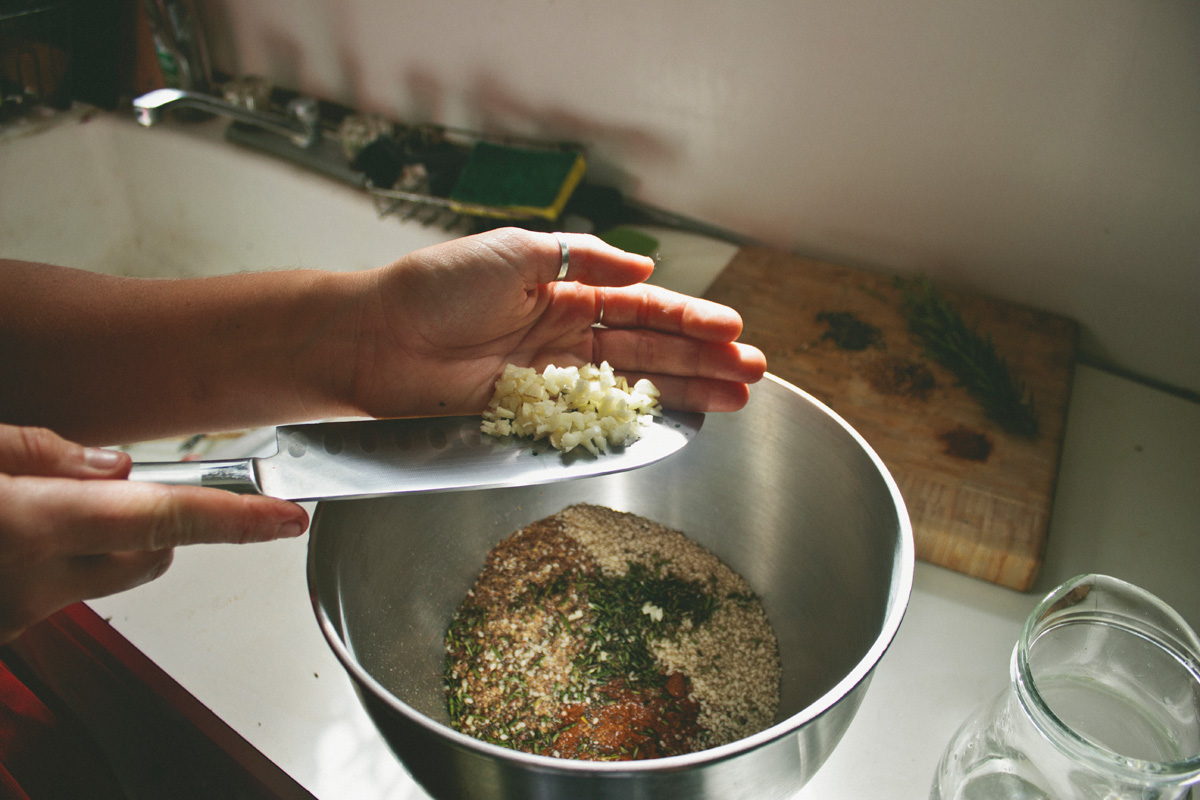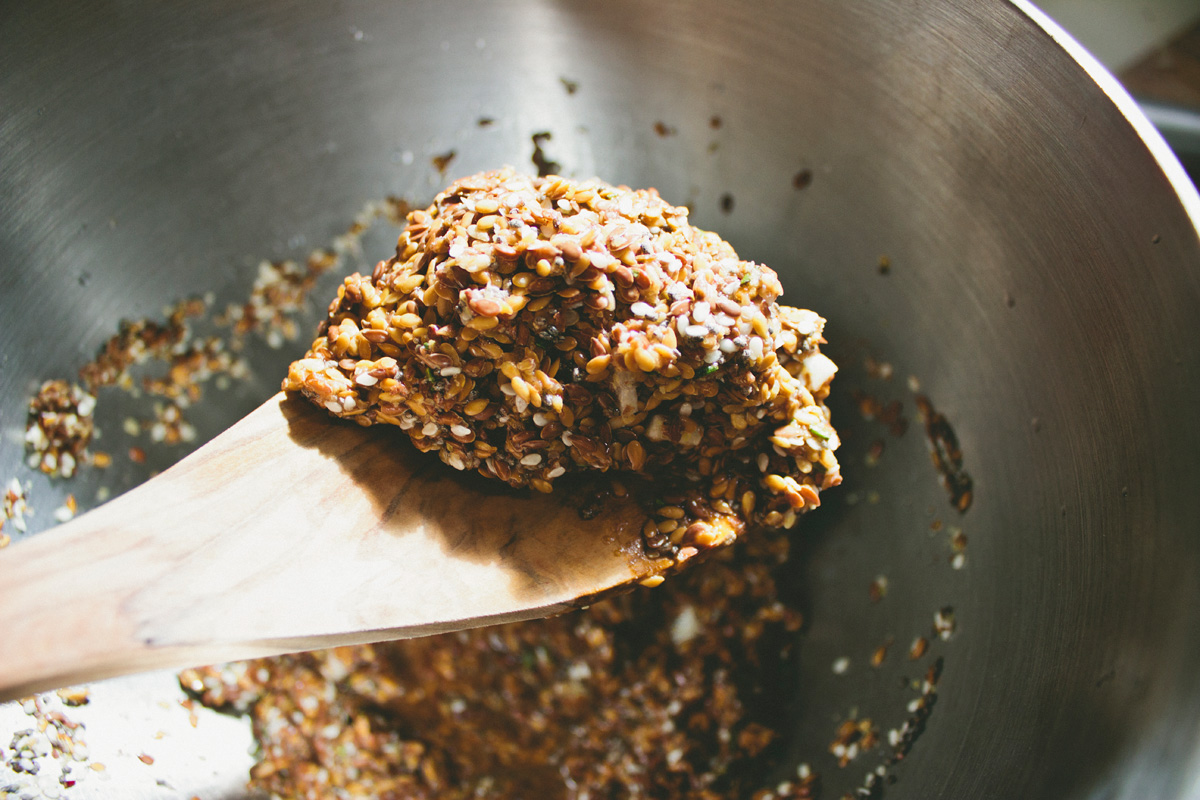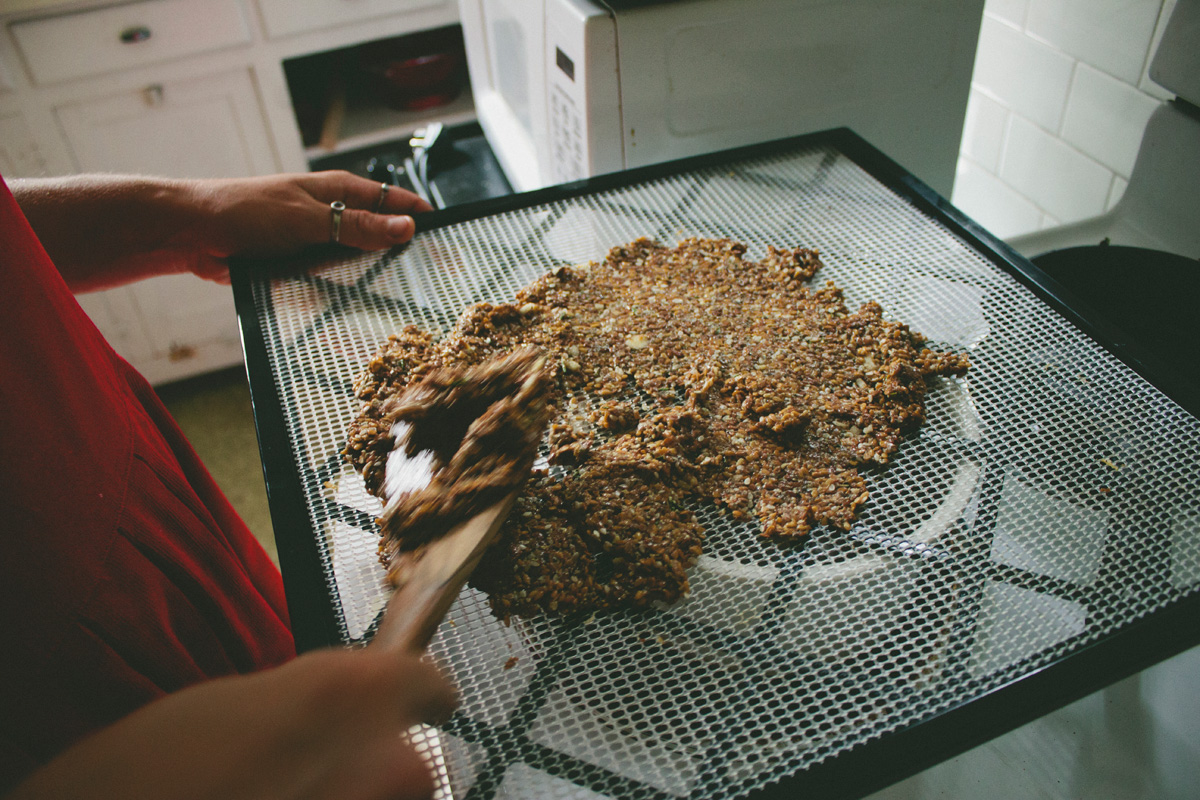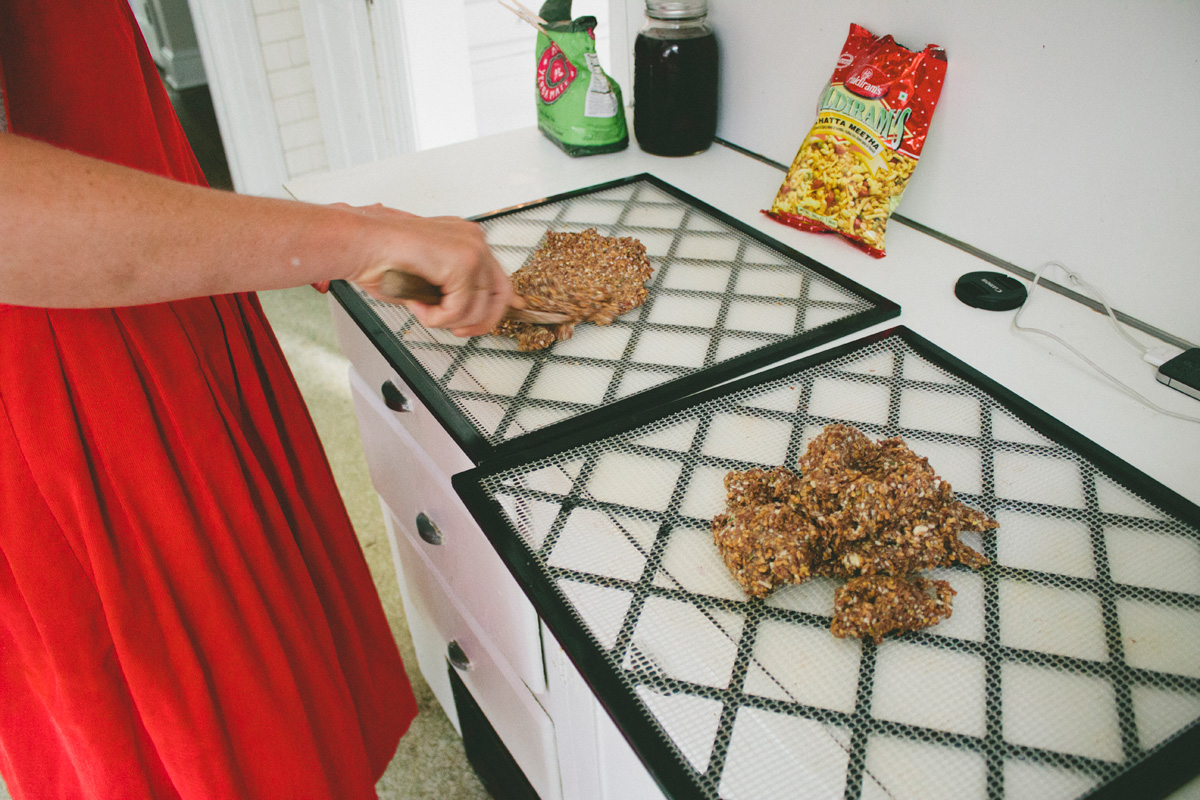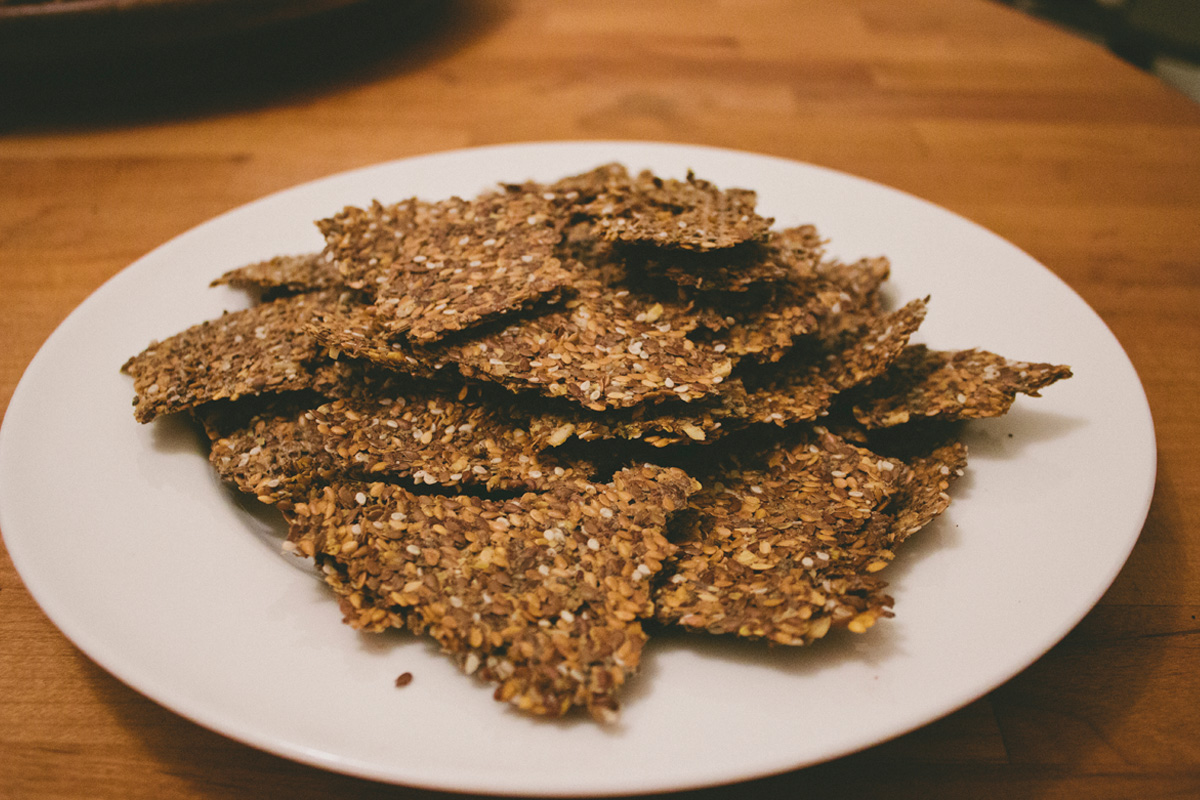 Ingredients:
1/2 cup flaxseeds
1/2 cup hulled hemp seeds or sesame seeds 3 tbsp hulled flax
1 tbsp chia
1/4 cup fresh rosemary
1 tablespoon fresh minced garlic
1/2 tsp cayenne
1/2 c water
*Various herbs can be used to tune them to your taste.
Method:
1. In a medium bowl mix together all ingredients and let sit for 30 minutes to let the chia and flax gelatinize.
2. If you have a dehydrator spread mixture thinly and evenly on the liner tray. Alternatively line a baking sheet with parchment paper and set your oven to the lowest setting, leaving the oven door cracked open to help keep the temperature below 115 degrees Fahrenheit. dehydrate or bake in oven for 4 to 6 hours until crispy.
3. Break into cracker size pieces.
*Note: they can be preserved in the fridge for about two weeks and in the freezer for about two months.