Phew um yes that tastes as good as it sounds And it srsly so simple to throw together with barely any ingredients.
Gnocchi is one of those dishes that seems so much more harder to make than it actually is. It's also a great way to use up some root veggies that may be the verge of death. Now carrots won't add the same sticky starchiness that potatoes provide, but simply adding a bit more flour and oil does the trick. Both dishes neatly balance out the sweet and sour which is handy. Talk about mind blown just by roasting up some beets in honey and vinegar. Plus with the warm and kinda soft gnocchi.
Beauty queen carrots, kale, and beets via the Ten-Speed ladies and their lovely CSA I get to feast on each week.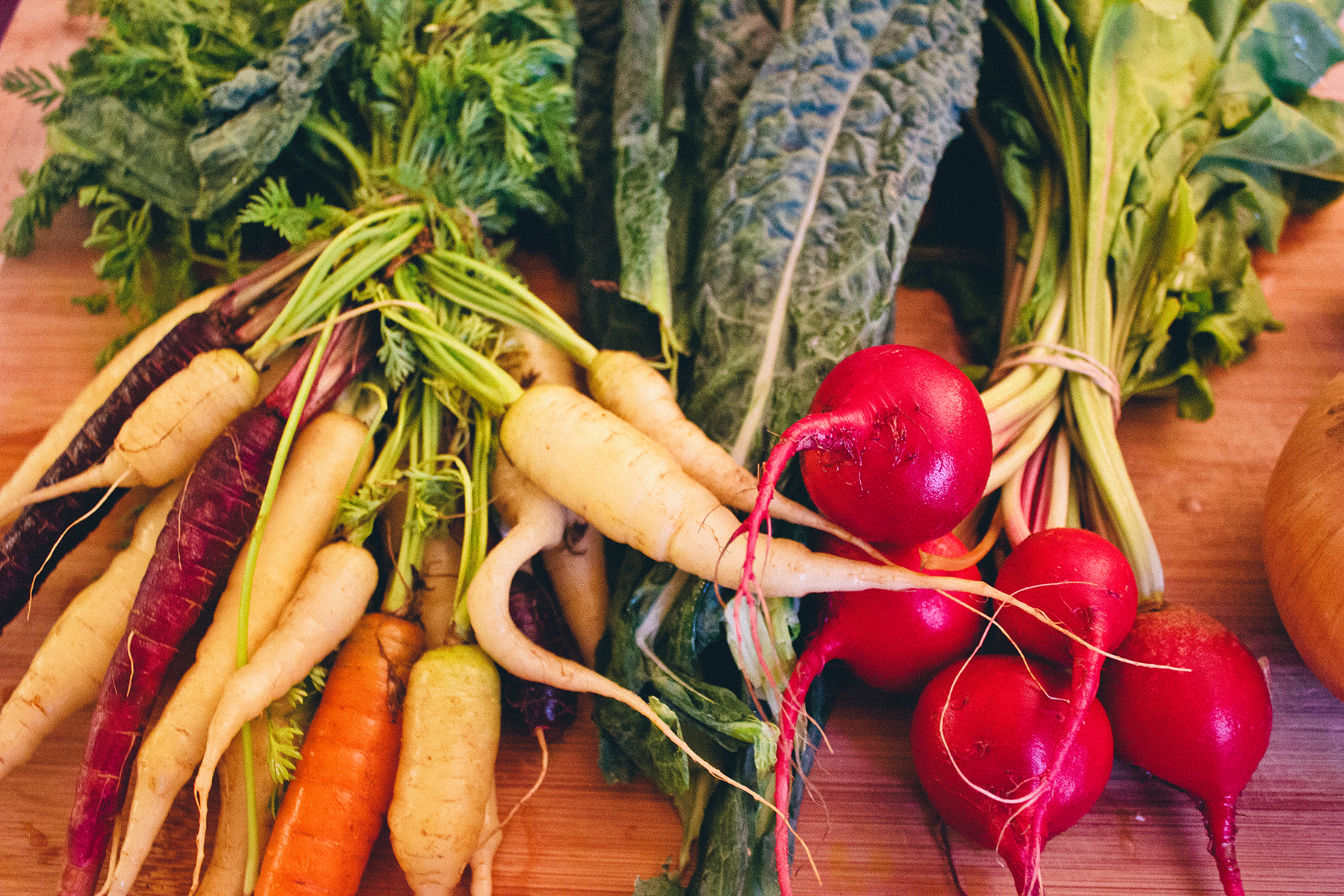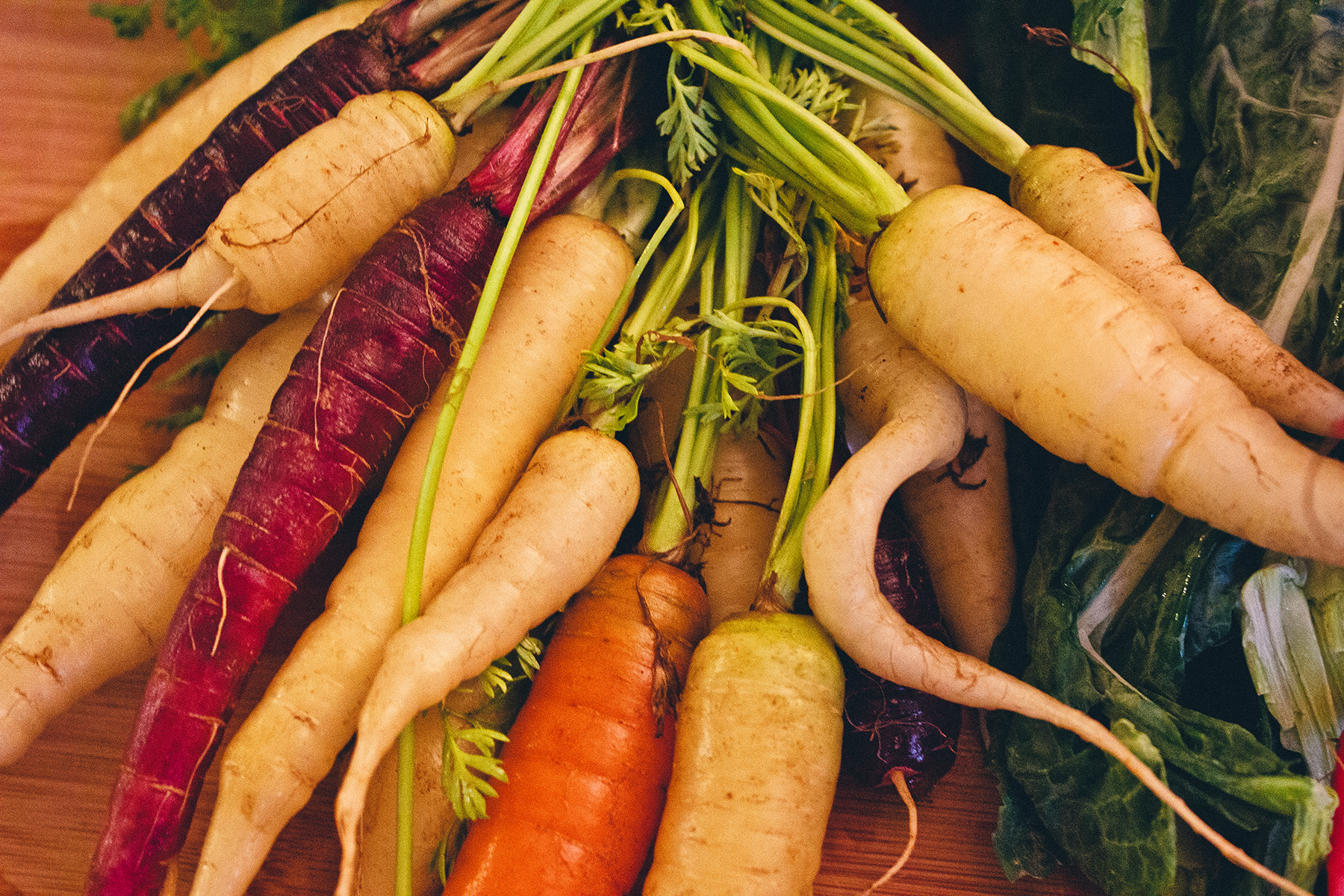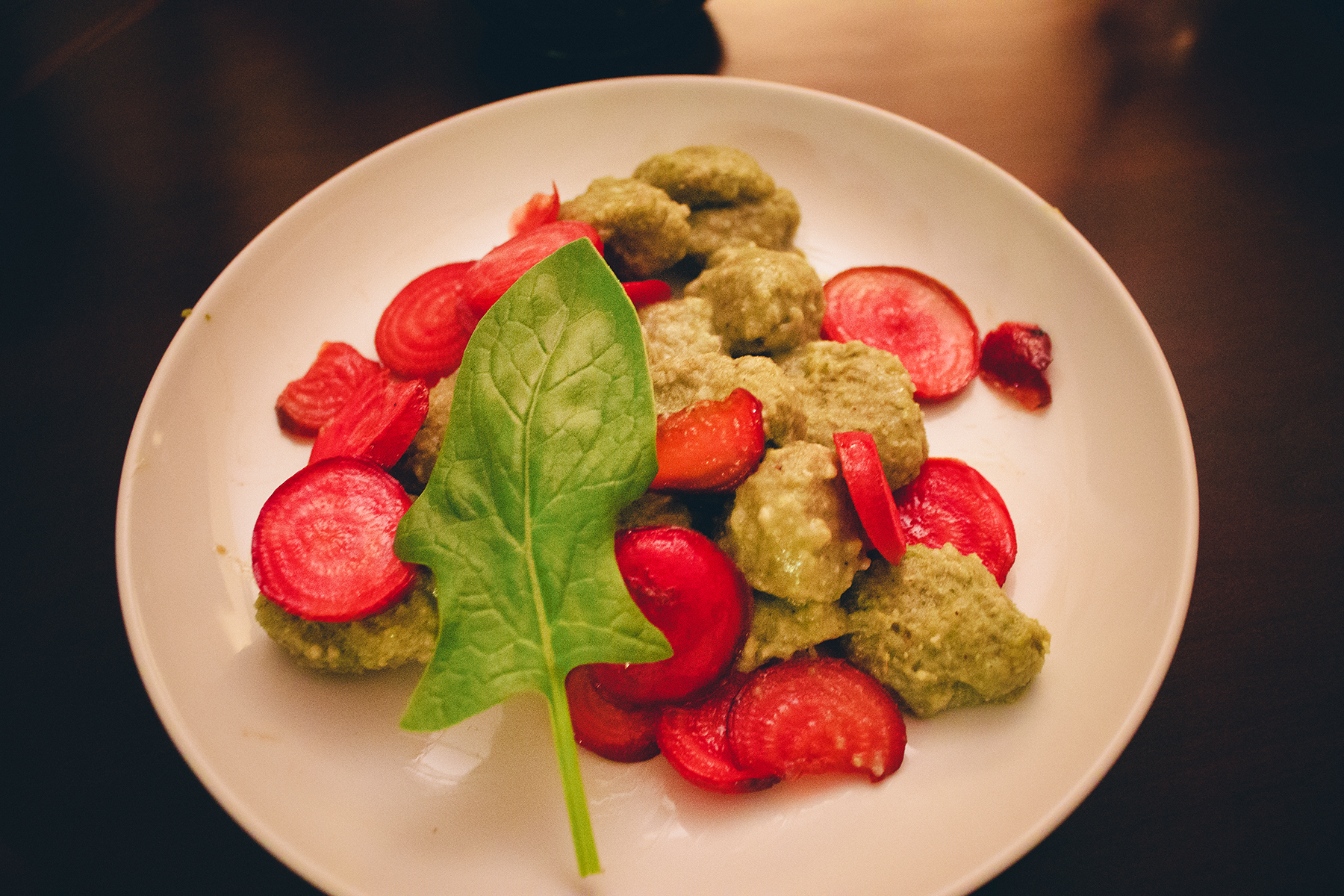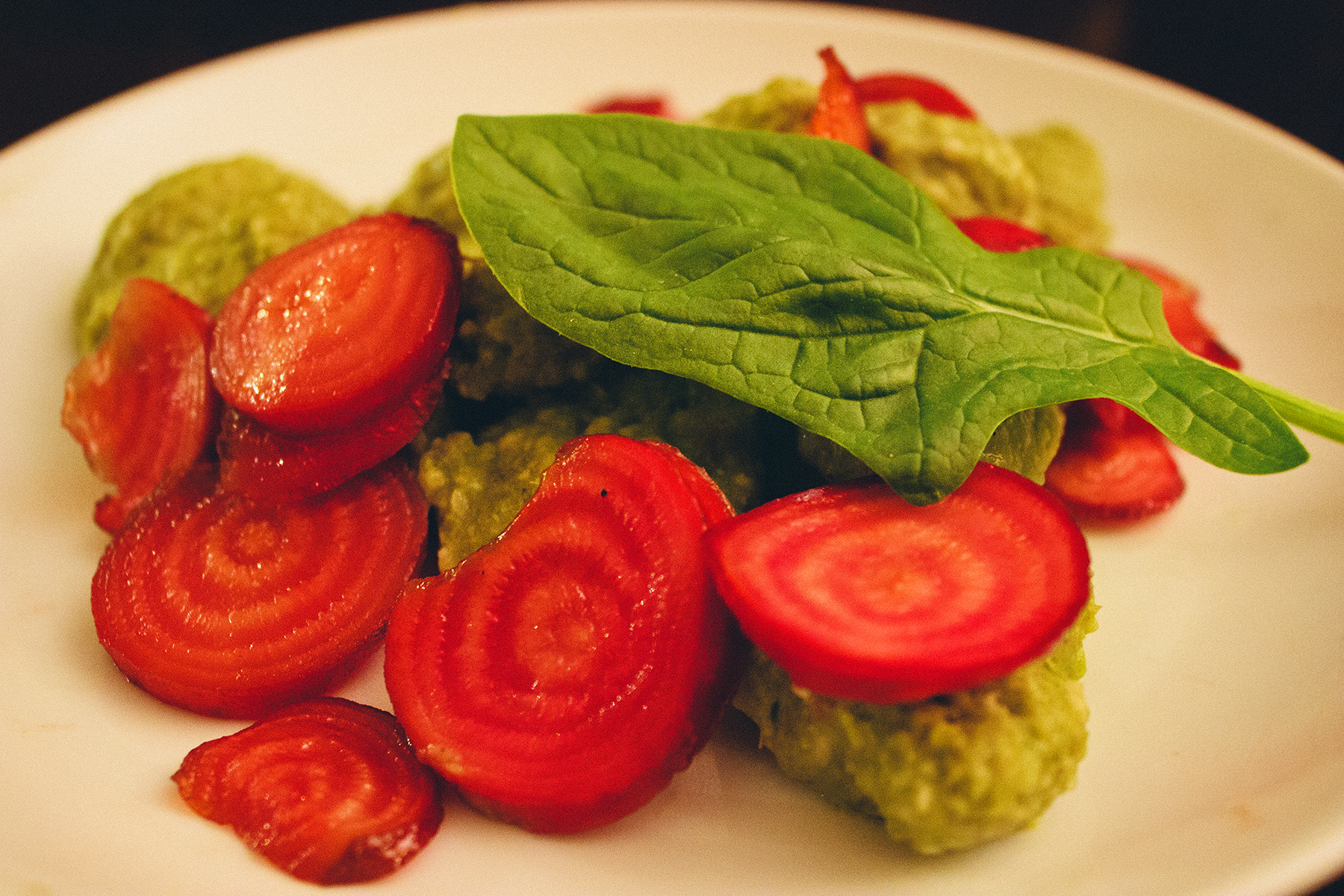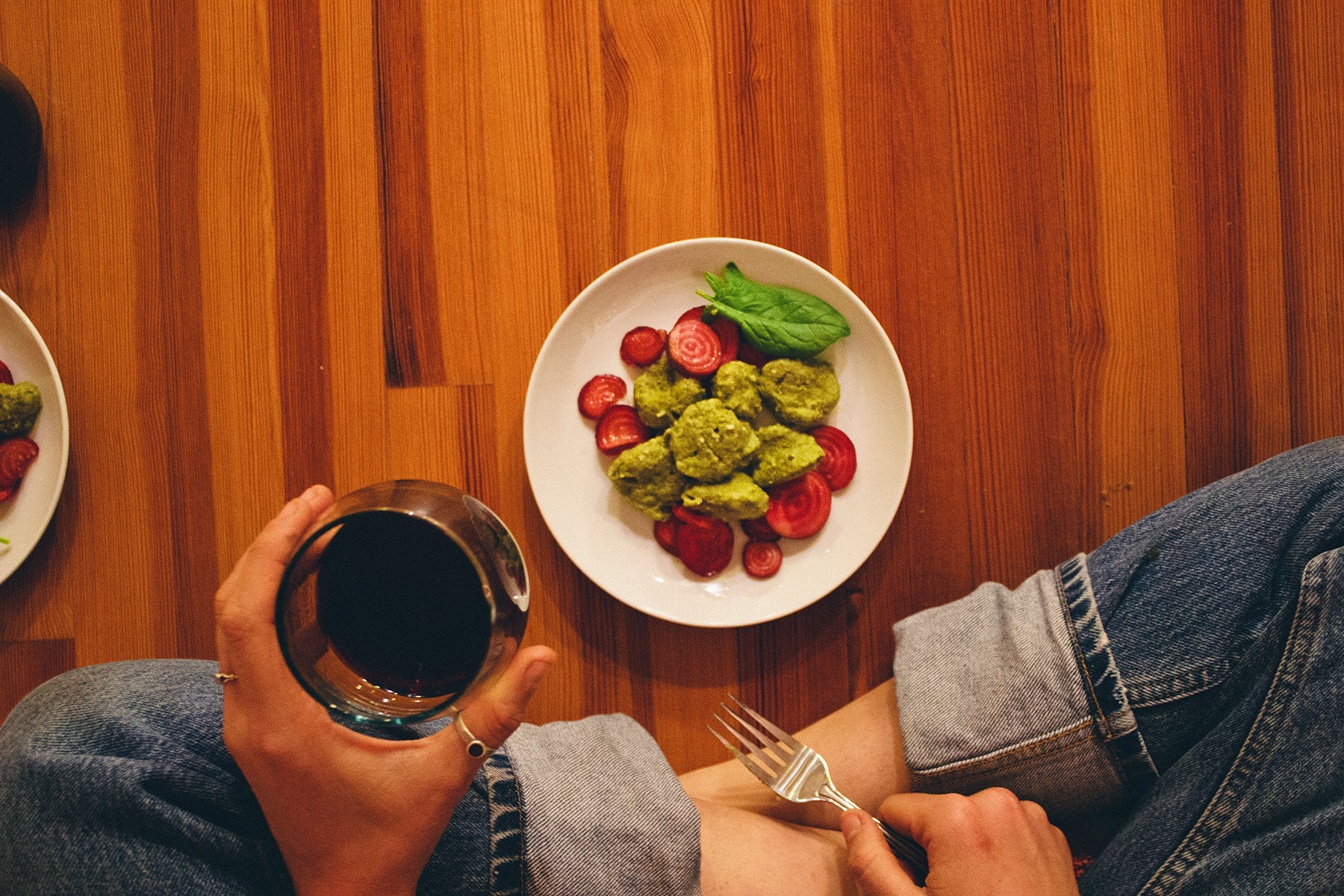 Ingredients:
Carrot & Kale Gnocchi
2 cups of carrots
1 cup of kale
1 egg
2 tbsp coconut oil
1/3 cup whole wheat flower, or 1/2 cup GF flour
4 cloves garlic
1 whole sweet onion
Honey Roasted Beets
5 small sized beets
2 tbsp coconut oil
1 tbsp honey
1/4 cup ACV
Salt to taste
*serves two hungry gals
Method:
1. Bake the carrots in 400 degrees for about 20 to 30 min. Or just slather them in coco oil and nuke em in the microwave for 10 min.
2. While the carrots are cooking, satuee your garlic and chopped onions over coconut oil until nicely browned.
3. Add these three ingredients with your kale and blend until smooth.
4. Pour into a large mixing bowl, and add the egg and flour. Stir until well combined. It should be a cookie dough-like consistency. If still too wet, add more flour.
5. Put a large pot of water over the stove to boil. While you're waiting for that, fry up your beets in the coconut oil. Add the honey and ACV after the coconut oil has melted, and turn the stove down to low. Let them cook until stiff, but not crunchy.
6. Once the water starts to boil, add salt to taste and then begin to cook your gnocchi. With a few spoons, just roll the dough into round balls and gently drop into the boiling water. Continue with the rest of your dough and then let cook for about 5 to 10 min, or until cooked through.
7. Once cooked, plate with your beets and enjoy! Optional: add a nice honey drizzle over your dishes.