If you know us, we love all things pickled and infused. Currently the mansion garden is exploding with red crimson okra plants so we have our own steady supply. I've never been able to find decent looking okra in the grocery store, but let me tell you that this is the most beautiful plant I've ever grown in the edible garden. And it grows so amazingly well here in North FL summers. Some people aren't fans of okra because of the slime issue. If you are one of these people you've got to try pickled okra at least once. I'm telling you.. it's crunchy and it makes the one of the best pickles ever. The chive flower infused vinegar was just something I pulled off my panty shelf that I thought would pair well. We highly suggest getting experimental with flavoring your vinegars. Creating new flavor combos with vinegar will take any recipe to the next level.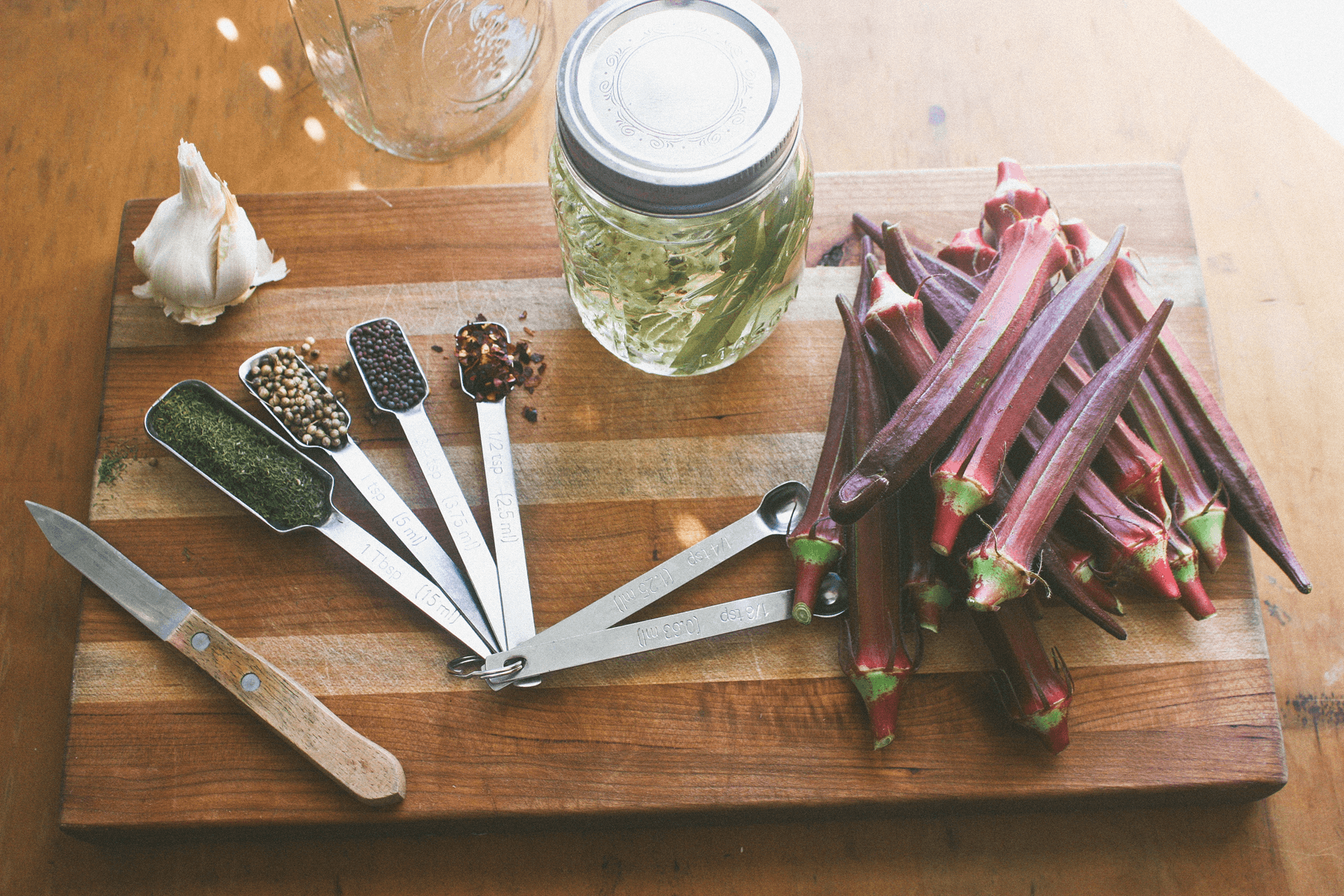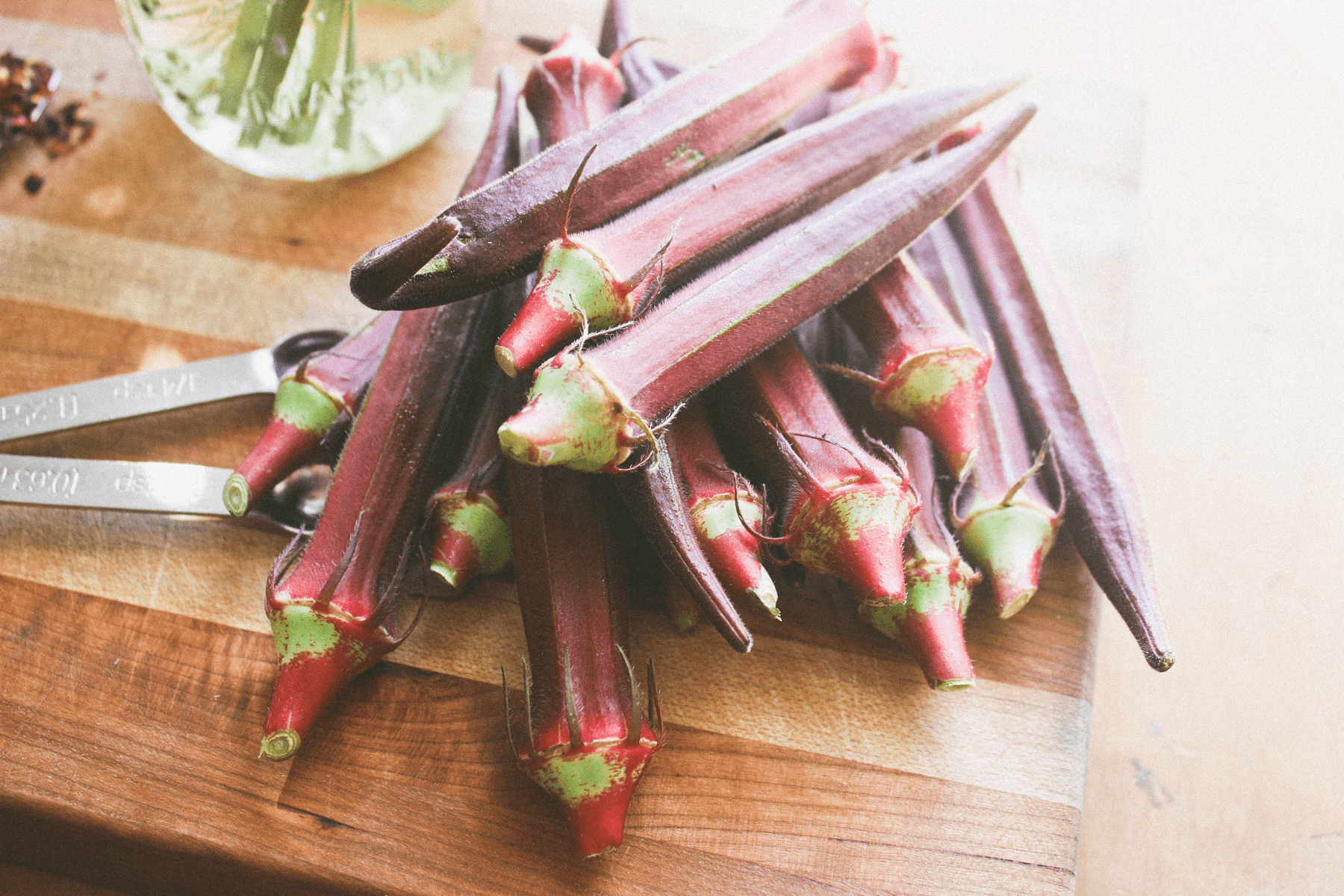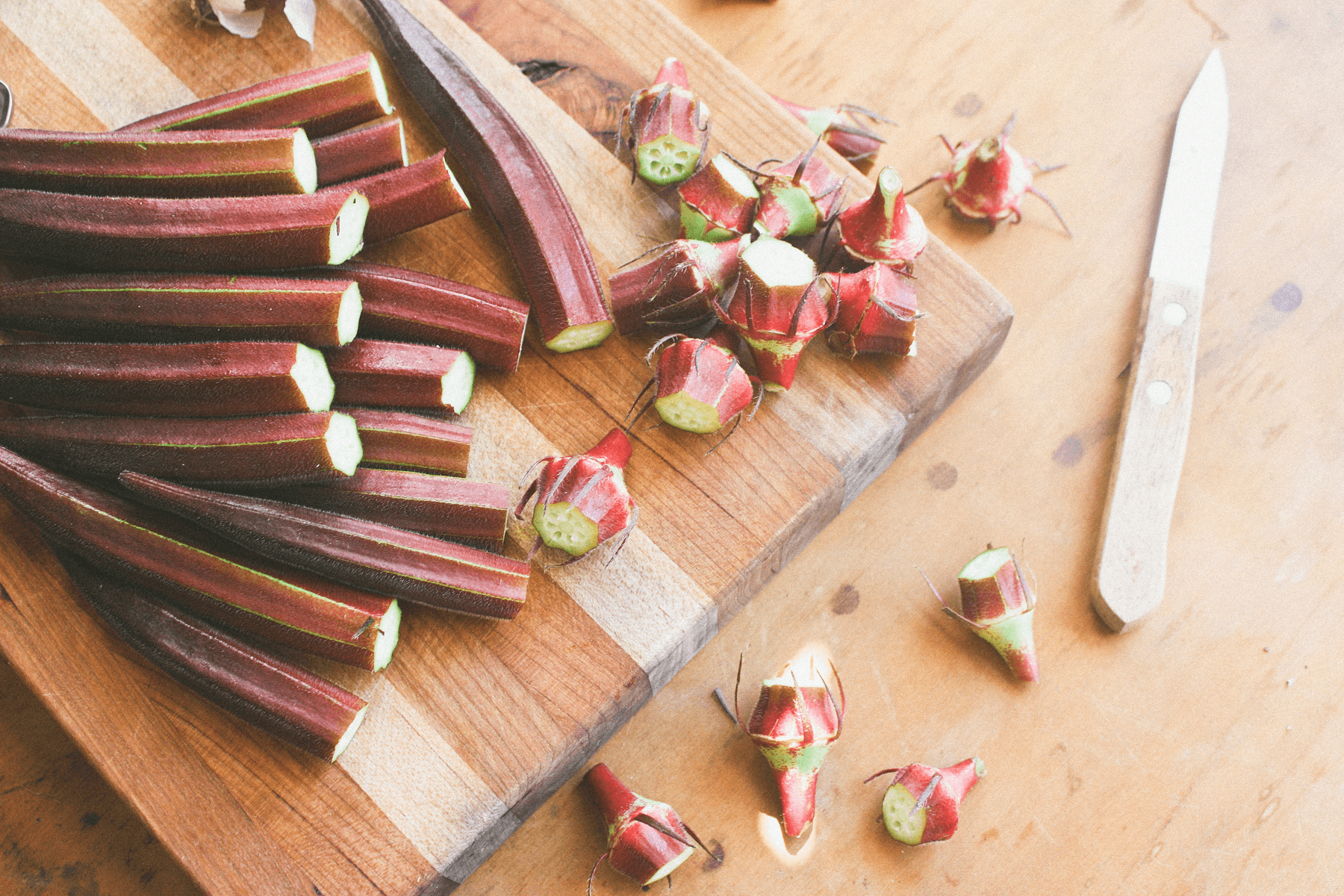 Ingredients:
1 pound fresh okra pods, 3-1/2 to 4 inches long
3/4 teaspoons black mustard seed
1 tablespoon dill weed
6 garlic cloves, peeled
1/2 - 1 teaspoon hot red pepper flakes
1 cup garlic chive infused vinegar (reg vinegar/ACV will do fine)
2 cups filtered water
3 teaspoons sea salt
Method:
1. Optional*** Remove the stem tops of the okra, cutting them off with a sharp knife. We did this to try to fit as much in the jar as we could.
2. Pack the jars with okra and your hot pepper flakes, mustard seed, garlic, sea salt and dill weed.
3. Chop the garlic cloves in half lengthwise, crush them a bit, and add 3 of these halves to each pint jar.
4. Pour vinegar on top of mixture and then fill the rest of the jar with filtered water.
5. Screw the lids on tightly and place them in a cool place away from drafts and direct sunlight for 2 to 3 weeks or until they are ready. Burp the jars often.
6. Once your okra pickles are done, store them in a cellar or some other cool, dark place until you are ready to eat them. Store opened jars in the refrigerator.
If you are canning for shelf storage you'll want to take the extra precautions of sterilizing the jars up front, and sterilizing the lids. But you can skip that if you just want to store them in the fridge and eat them up quickly.