This year E entered her tomatoes in the annual Tomato Feastival put on by Tally's finest Turkey Hill Farm. What better better way to sway the judges than with tomatoes in one hand and a berry crisp in the other? Her lil' sungold tomatoes didn't make the cut but participants in the cake walk sure were drooling at this crispy crumble.
The beauty of a crumble is that is can be served in a bowl—no need to worry about a pie crust breaking before it reaches the plate. Can we just stop and take a second to think about all the amazing flavors that come along with summer.. Mmmmm ALL THE BERRIES.. I digress heres the recipe: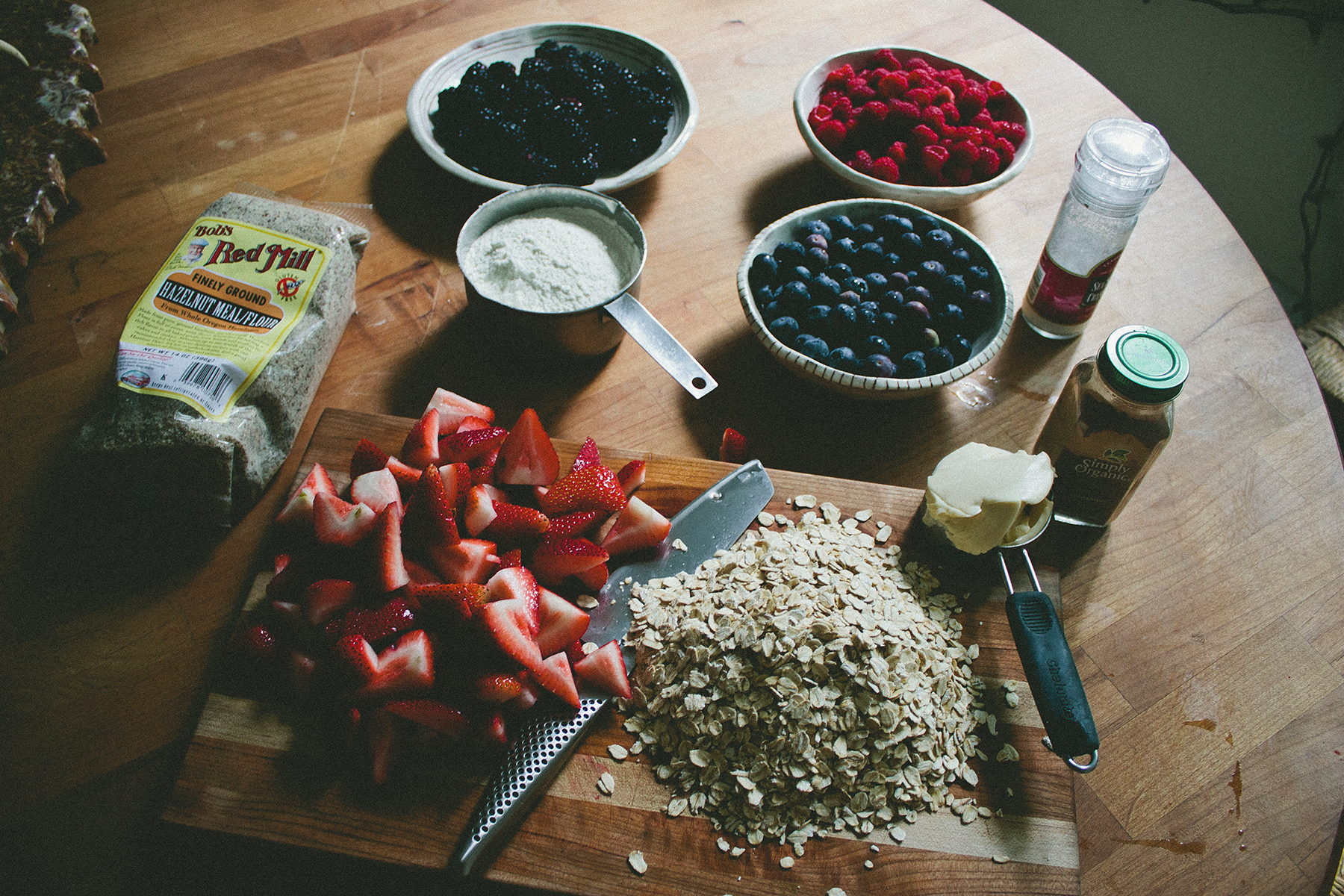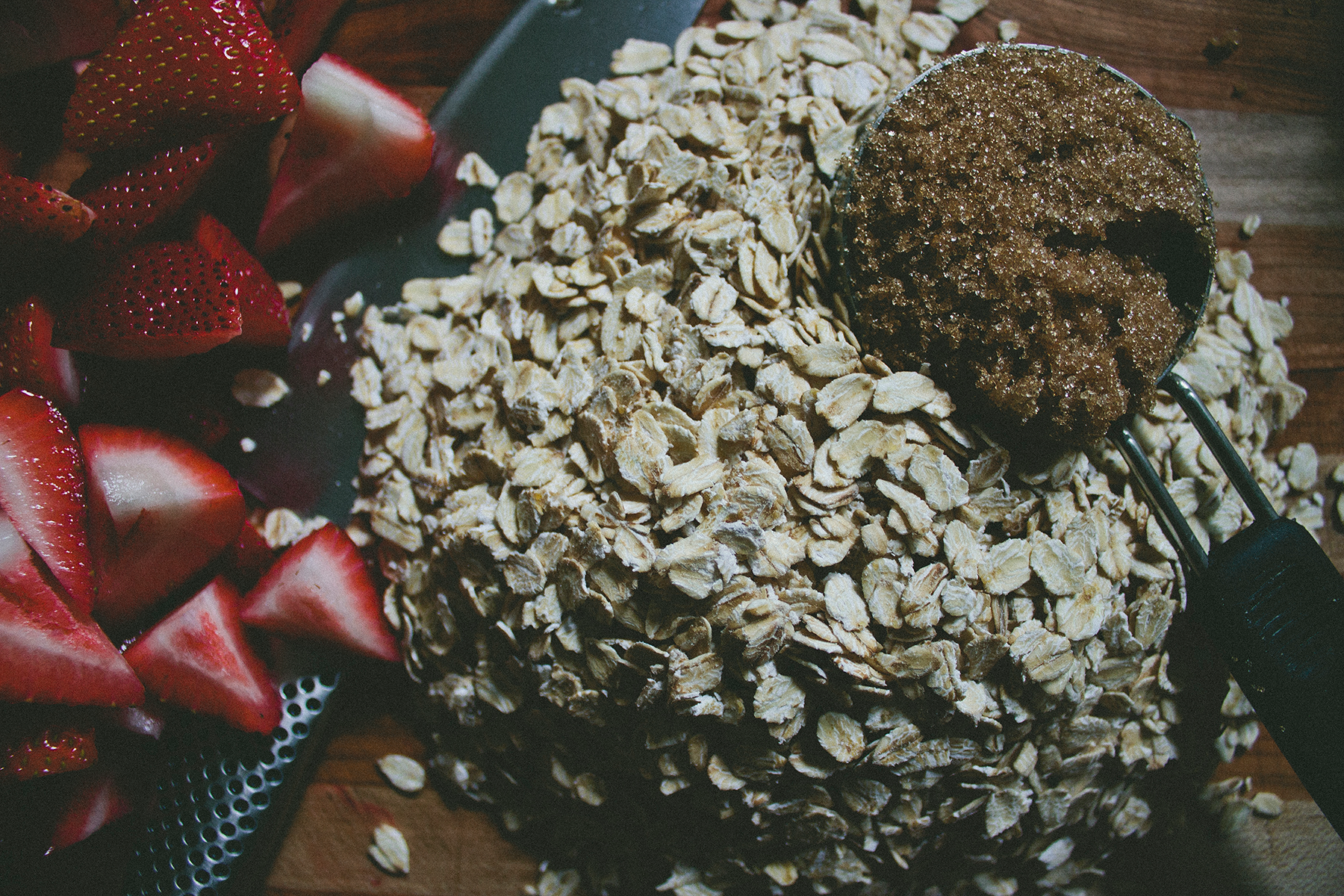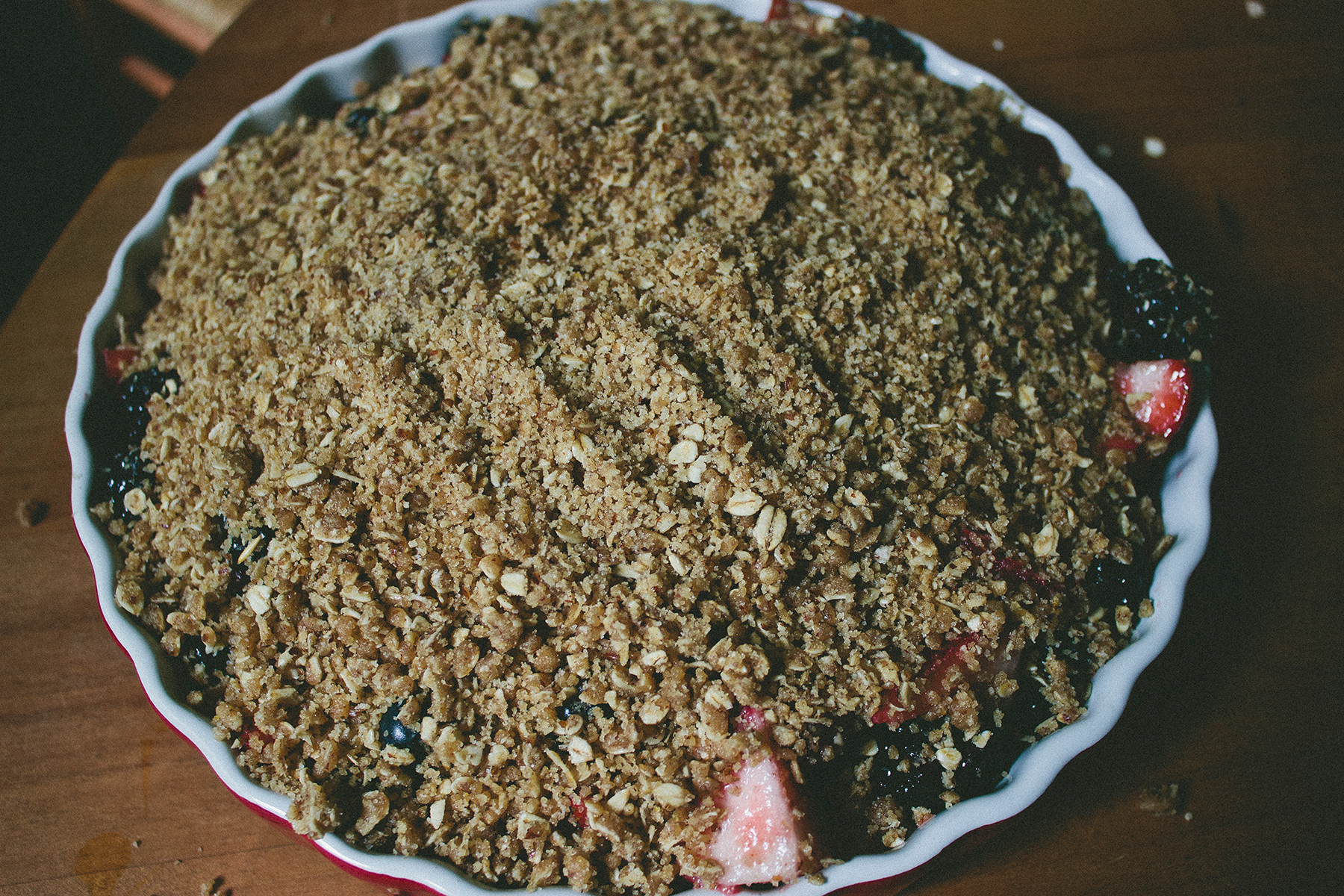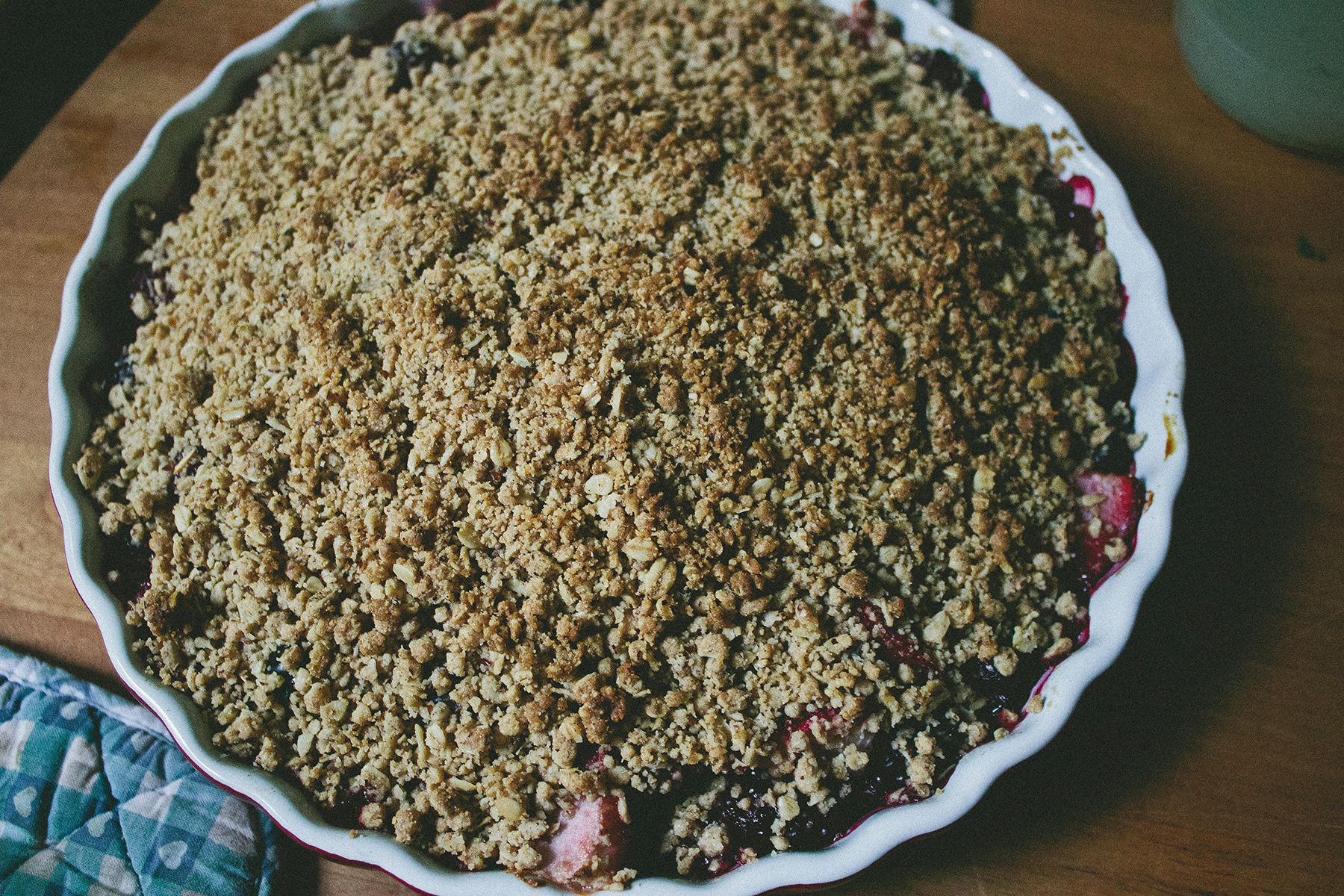 Ingredients:
Filling:
Blueberries
Blackberries
Strawberries
Rasberries
1 tbsp arrowroot powder
Juice and/or zest from 1 lemon
 
Crust:
1/2 cup earth balance softened
1 cup loosely packed brown sugar
1 cup gluten free oats
1/2 cup gf flour blend
1/4 cup hazelnut meal
1/2 teaspoon cinnamon
1 tsp salt
1 tsp cinnamon
 
Method:
1. Preheat the oven to 350°F. Spray a regular baking or pie dish with cooking oil.
2. In a large bowl, mix together the fruit and arrowroot powder and lemon juice, by hand and toss to coat the fruit. Set the fruit mixture evenly in the baking dish and set aside.
3. In a large bowl, mix room temp butter with brown sugar then combine, oats, flour, hazelnut, cinnamon, and salt. Break up any lumps of flour or brown sugar.
4. Sprinkle the oat mixture on top of the fruit. Use spatula or spoon to lightly pack the crisp topping.
5. Bake at 350°F for 30 to 35 minutes, until the fruit is bubbling around the edges.