We totally swoon over the idea of *treat yo self* with jaw-dropping sweet treats that are actually good for you. Therefore, we are dubbing this dessert our (un)official triple R chocolate experience--It's rich, raw annnnd rewarding! Not to mention the fact that it's incredibly easy to make. The foundation for the recipe includes one of our favoirte ingredients, avocados! They are not only incredibly nutritious and great for your skin, but they also an excellent non-dairy base ingredient for any creamy dessert. Feel free to leave this crust out and prepare as a mousse. Add raw cacao nibs and fruit and/or freeze for a few hours for some purely decadent (but rly) chocolate ice cream.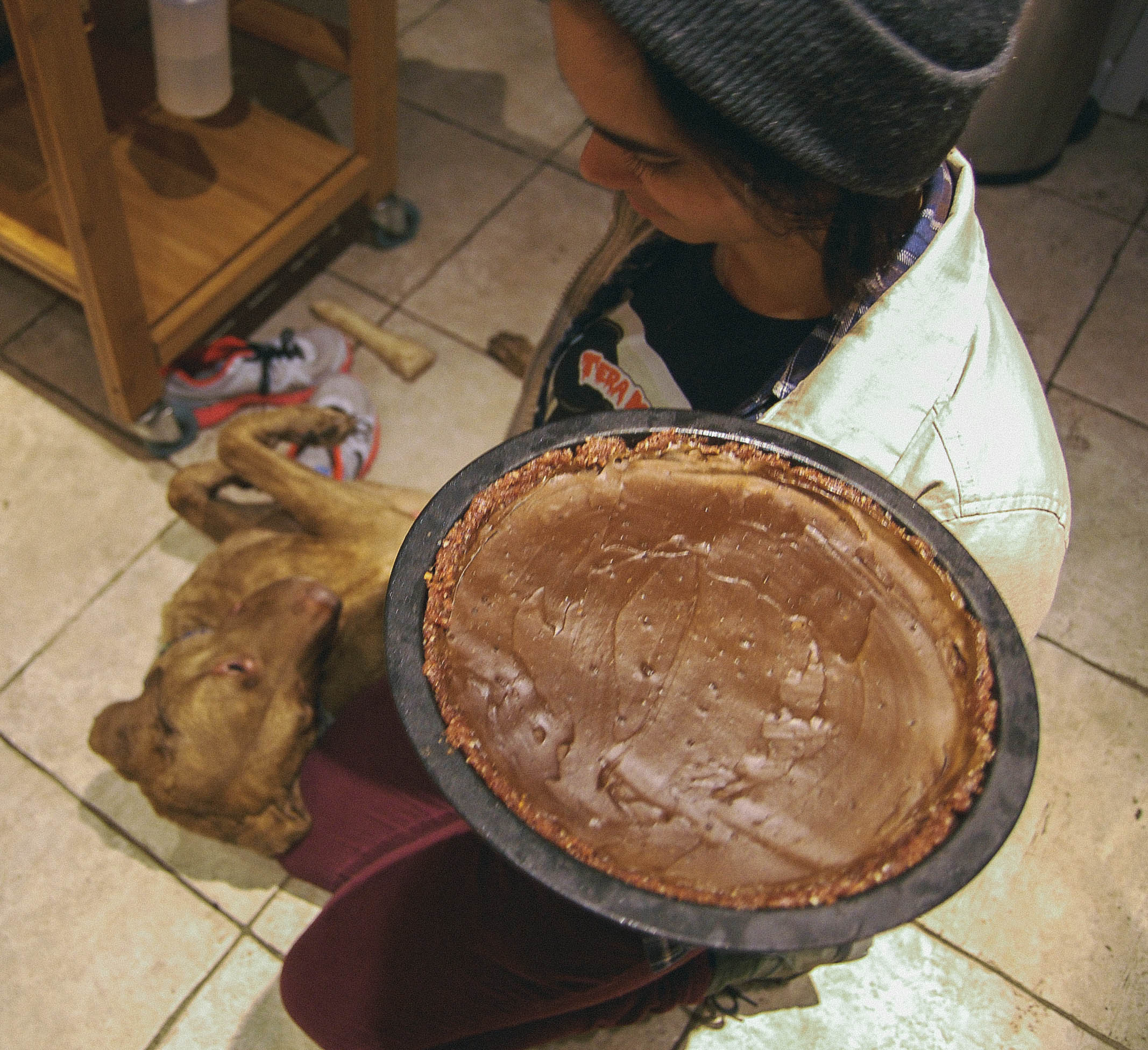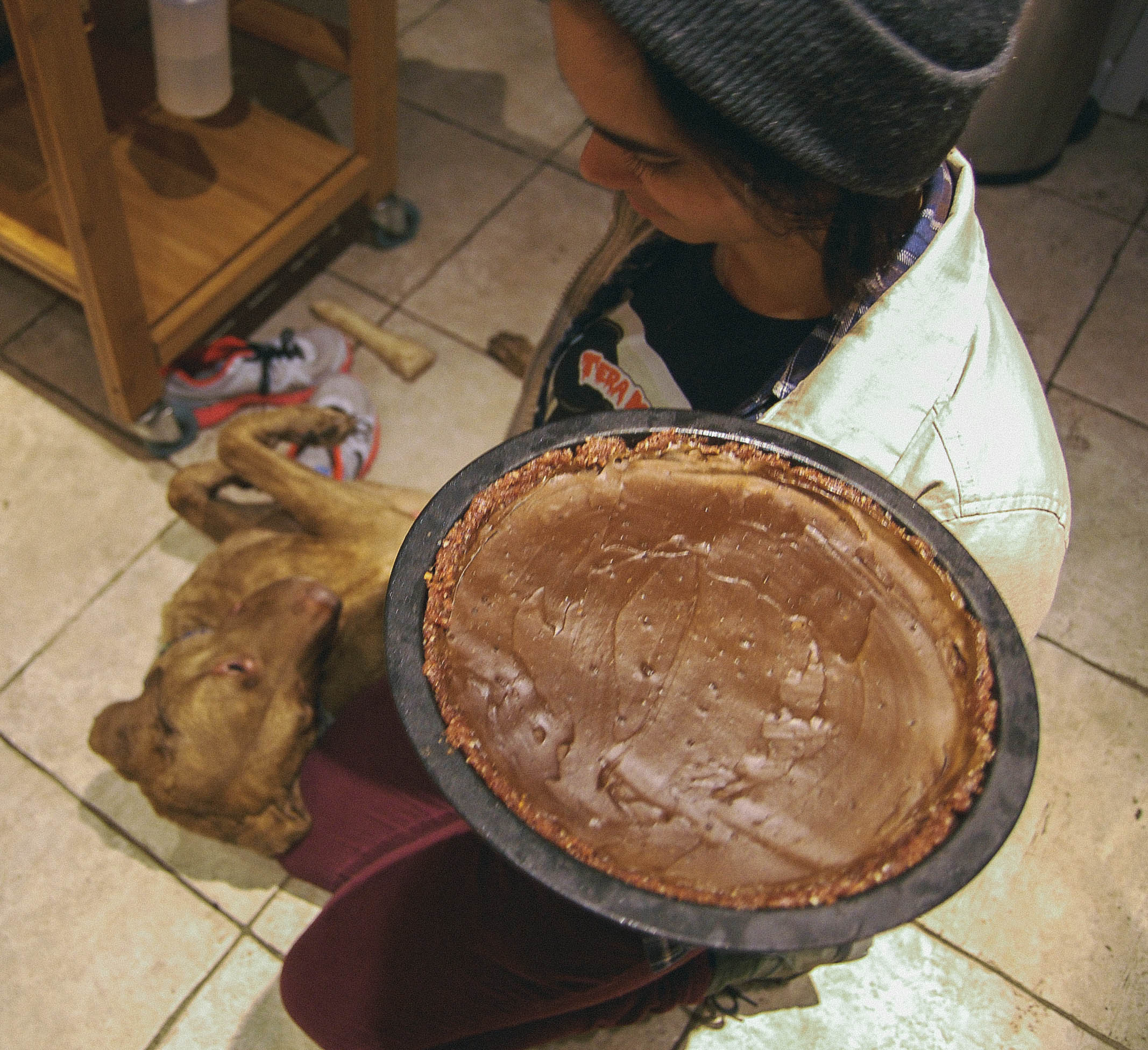 Ingredients:
For the base
1 ½ cups dried cranberries
1 tbsp almond butter
1.5 tbsp coconut oil
1 tbsp raw cacao nibs
½ tsp sea salt
For the filling
4 avocados
½ cup coconut oil
1 cup raw cocoa
1 cup maple syrup
2 tbsp raw sugar
1 tbsp vanilla
1 tsp sea salt
Method:
1. Mix all of your base ingredients in a food processor, until consistency is smooth.
2. Press your base into the pie pan, as this will be the crust for the ganache.
3. Add all of the filling ingredients into your food processor, and grind until the consistency becomes smooth (like a pudding).
4. Spread the filling over the crust, and then pop the ganache in the fridge for a few hours to set.
5. Nom out.