When visiting my grandparents in North Carolina a while back, I was lucky enough to take home a few bags of rhubarb freshly cut from their backyard. While I'm sure the world of rhubarb exudes farther than being drenched in sugar, we have yet to cross that path. So naturally, I decided to stick to my guns and make a nice warm pie filled with its sweeter friend, the strawberry, along with a few other nontraditional mixings.
The closing vibes of this pie should definitely be warmer and heavier rather than tart and light. With the dark sugar, cinnamon, and (surprisingly) orange zest, hidden under the crumbly streusel top, this pairs perfectly with a big spoonful or two of cold coconut ice-cream. Really, the coconut (flakes and flour) can be optional, but I love the flavor so much that I thought it might balance out the tang of the strawberry and rhubarb.
I'm a bit late to posting this, as rhubarb isn't really in season any more. But if you can get your hands on some, frozen or otherwise, it makes for a reliably delicious dessert!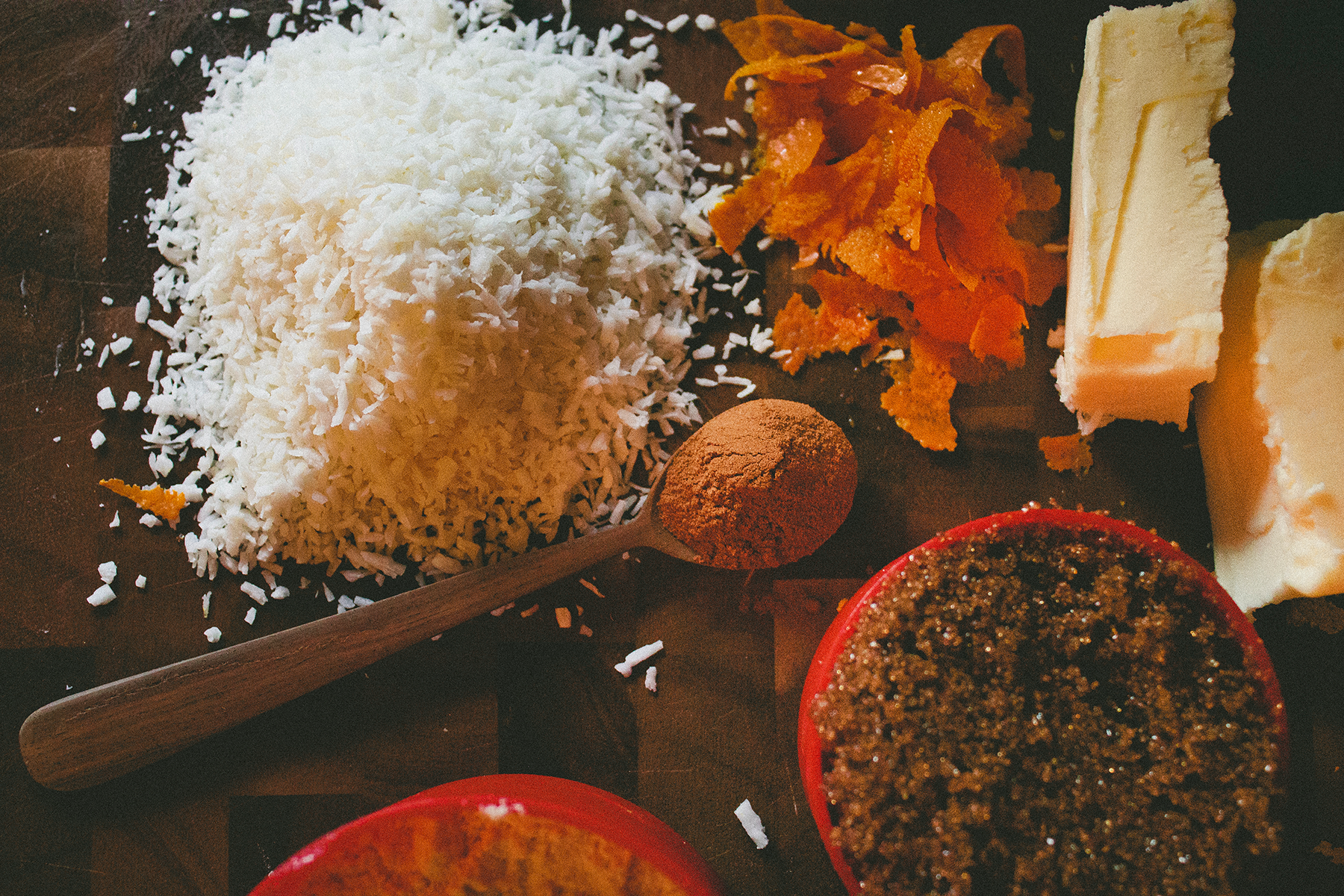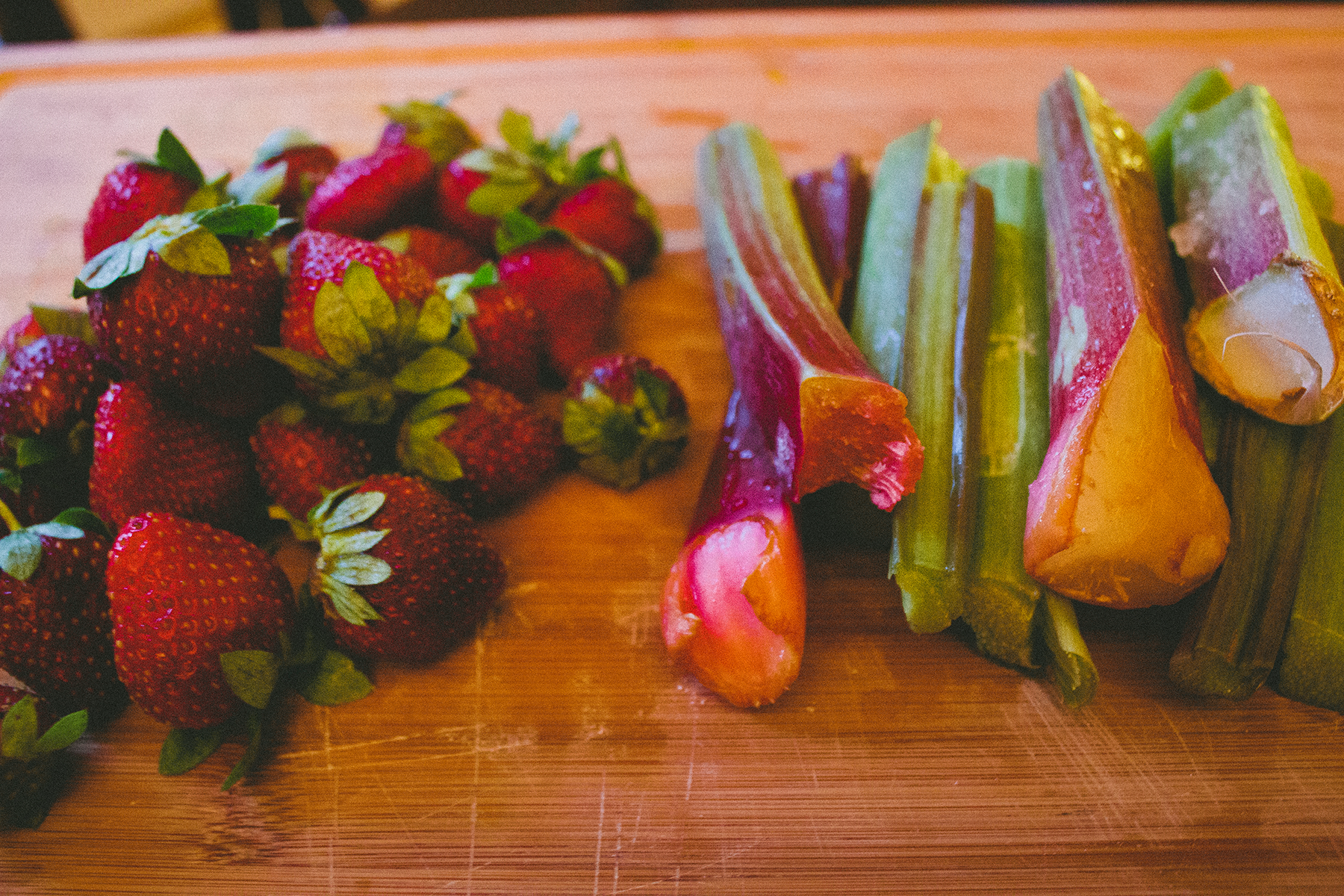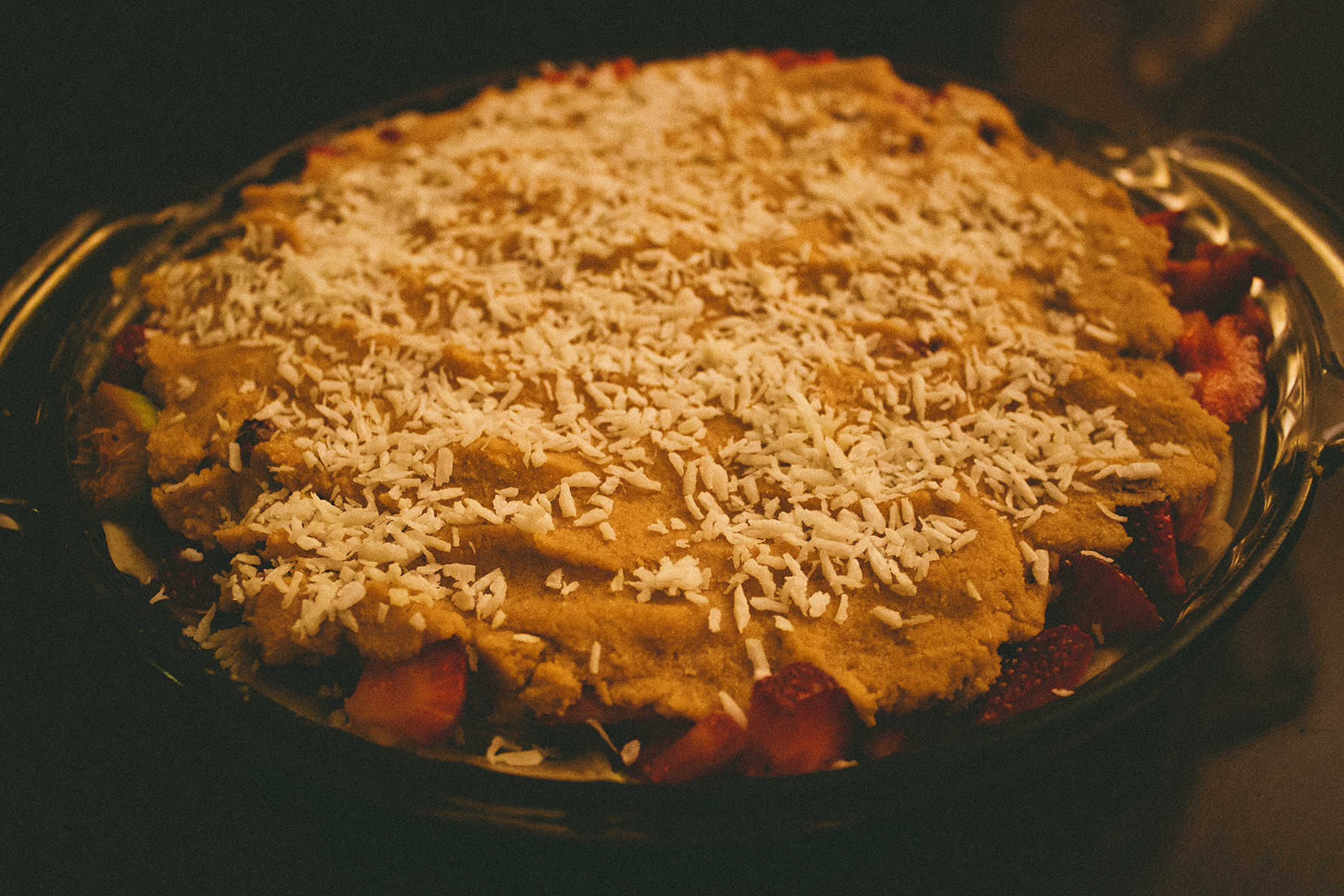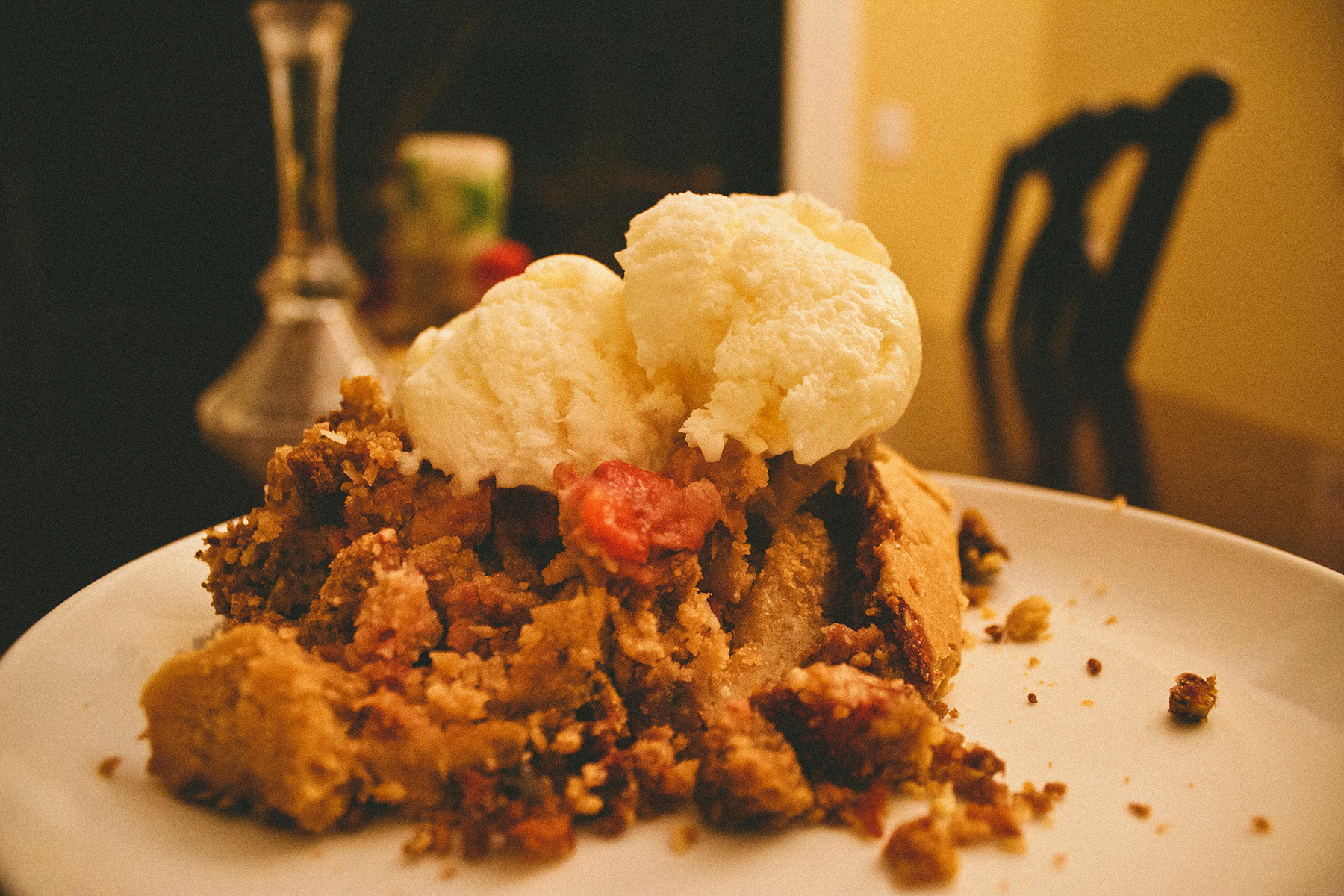 Ingredients:
Crust:
2.5 cups pastry flour or coconut flour
1 cup cold applesauce (or you could use butter, but I had my grandma's homemade apple sauce so sup)
1 tbsp sugar
6 or more tbsp ice cold water
A pinch of salt
Strawberry Rhubarb Filling:
2 cups sliced rhubarb
2 cups sliced strawberries
1/2 cup brown sugar
2 tsp. cinnamon
About 2 blood oranges worth of zest
Streusel Top:
1/2 cup coconut flour
1/2 cup brown sugar
2 tsp. cinnamon
1/4 cup coconut shreds
6 tbsp butter alternative
*optional - 1/3 cup rolled oats
Method:
1. First make the dough - Combine the dry ingredients well, then add in the applesauce or cold butter cubes. Pulse in a food processor until well combined, with a chunky-meal consistency.
2. Add the ice cold water to your dough mixture slowly, folding it in as you go. Once you have used all the water, take out a continue to kneed until a smooth texture (you may need to use extra flour). You will want to wrap this in saran wrap and refrigerate for about 30 minutes to an hour.
3. Preheat the oven to 350 degrees.
4. Next start to prepare your pie filling. Cut up the rhubarb and strawberries in preferential chunks and add to your mixing bowl. Add in the rest of the ingredients and mix well. Let this sit out in room temperature for about 20 minutes, so that the fruit juices have time to meet and mingle.
5. Next combine your streusel by mixing in all ingredients until you have a crumbly texture.
4. When done with previous preparations, take out your dough and spread flat for your pie pan. Cover your pie pan with nonstick cooking spray or coconut oil, and then spread your crust.
5. Add in filling evenly, and then atop lay crumbly streusel so that it fully covers the filling.
6. Bake for about 50 to 60 minutes. If using coconut flour, it make take a bit longer depending on your oven.