What is Water Kefir?
Water kefir is a lacto-fermented drink made from sugar water, juice, or coconut water. Unlike its more famous cousin milk kefir, water kefir is a dairy-free drink. The term lacto-culturing refers not to lactose (milk sugar), but to the conversion of the sugar into lactic acid to support the beneficial yeast and bacteria. Water kefir is not only easy to make, it is a delicious, lightly sweet, refreshing drink, bubbling over with healthy bacteria.
Water kefir can be a nice segue into home fermentation. This cultured drink is very inexpensive to make, virtually fail-proof and packs a healthy wallop of probiotics. I can't think of an easier, more instantly rewarding way to start fermenting. The taste is pleasant on its own or it can be elevated with an endless combination of flavors.
Basic water kefir is made by dropping water kefir "grains" (which are not really grains at all but a symbiotic culture of bacteria and yeast or SCOBY) into sugar water and allowing it to ferment on the counter for a few days. The grains (which look like small, clear jellies) can be used over and over indefinitely, and usually multiply, allowing them to be passed on to others.
What can be done with the water kefir?
1. Drink it straight. It reminds me of a slightly sweet very mild ginger ale because it has a slight carbonation to it.
2. Mix it with some fruit juice and drink.
3. Use as a base for a dairy free smoothie.
4. Do a second ferment. This involves using the filtered out kefir without the grains and putting in some fruit like half a lemon or some blueberries or strawberries and letting that sit for another 24 hours. Then that may be enjoyed straight or as a smoothie base. There is no end of creative mixtures for the second ferment.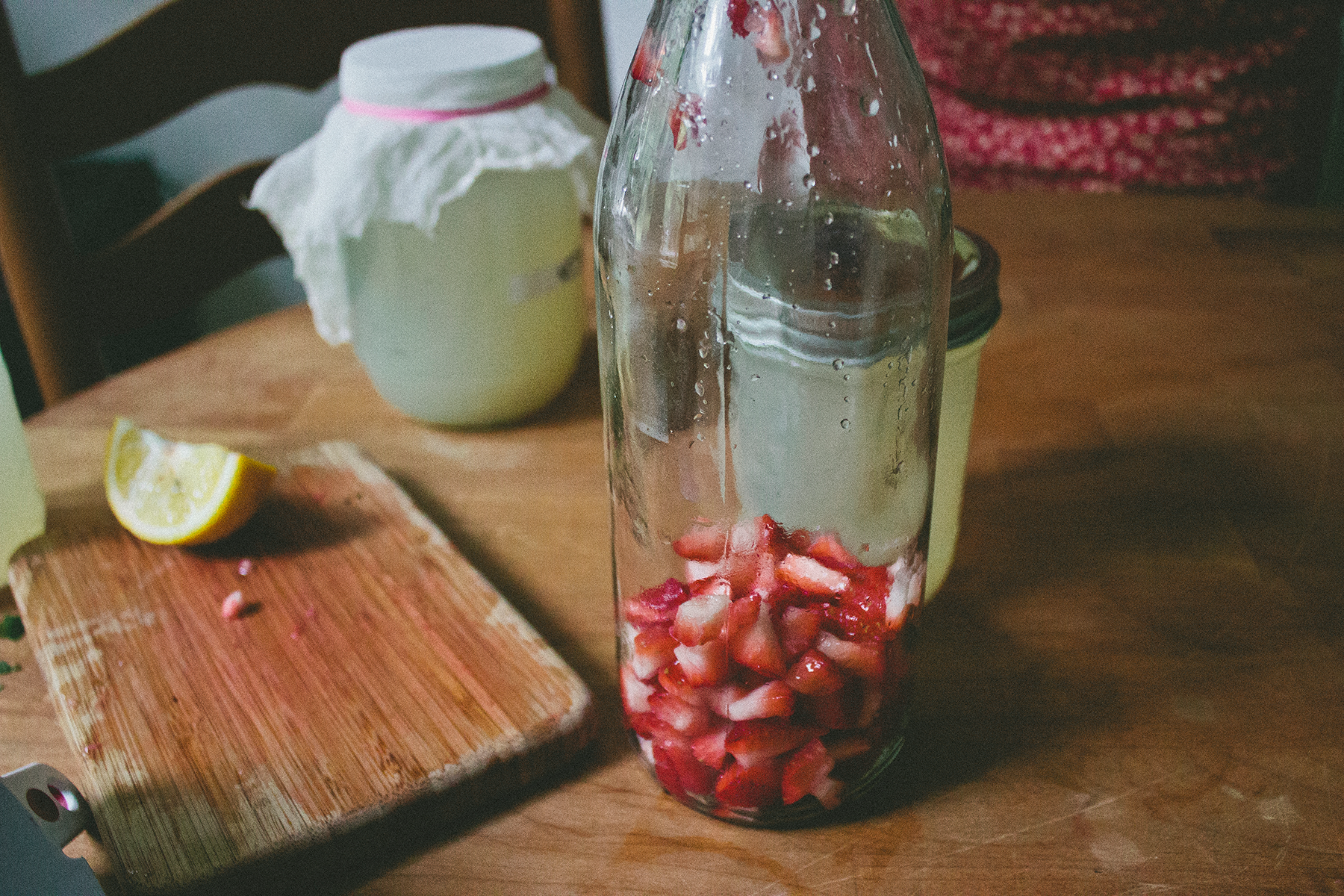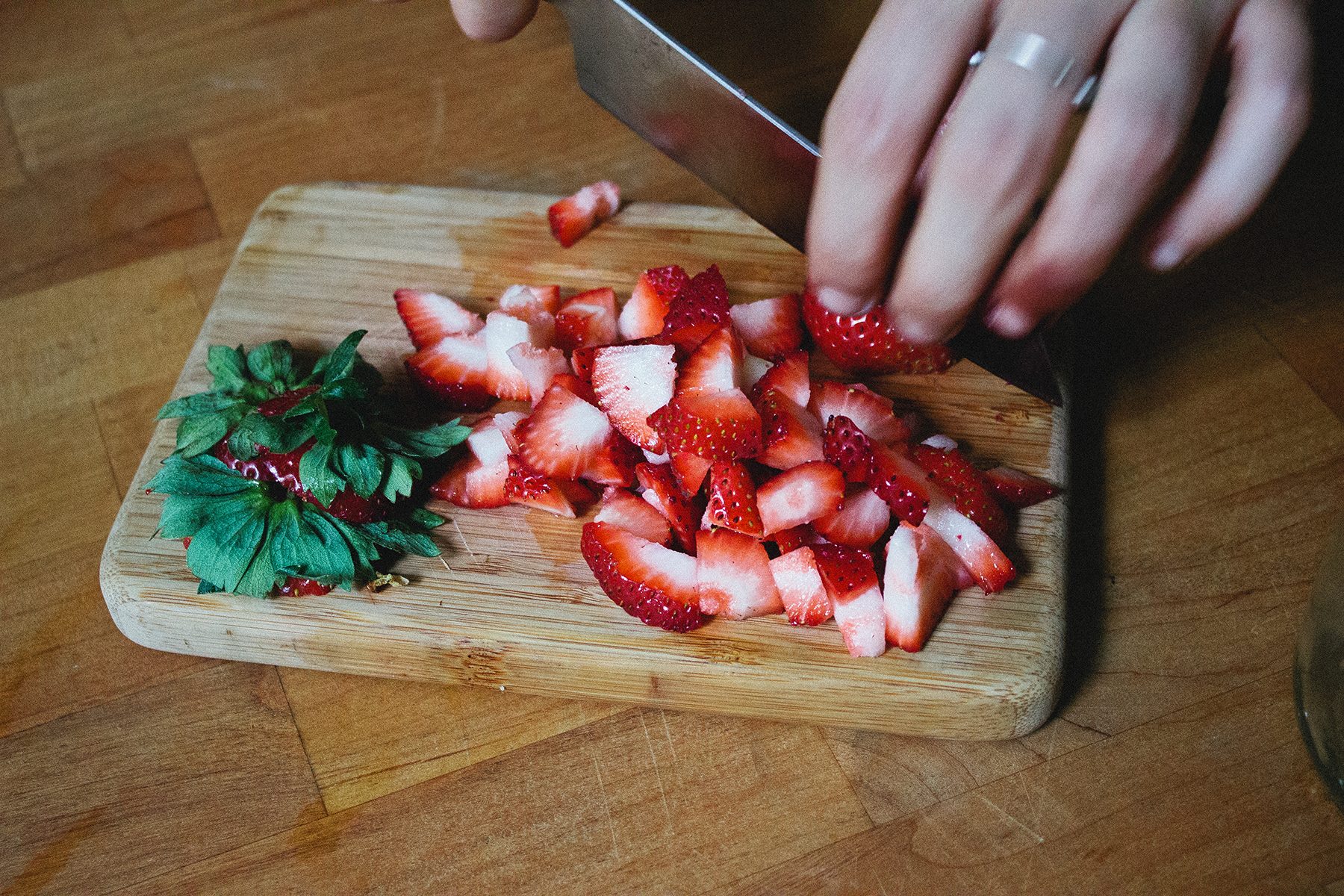 Ingredients:
Kefir Grains
Sugar
Water
Tips n' Tricks:
Avoid aluminum utensils when making water kefir. Stainless steel is acceptable.
Before bottling, carefully inspect the bottles for cracks.
We recommend "burping" the containers daily during the second fermentation to release excess pressure.
Fermented foods have a sour, but clean aroma and flavor. Never consume anything that smells or tastes gross.
Method:
1. Heat 3-4 cups of water.
2. Pour into glass jar
3. Dissolve 4-6 tablespoon cane sugar in the water.
4. Cool to 68 - 85 degrees F.
5. Add water kefir grains.
6. Cover with a coffee filter of cloth secured by a rubber band.
7. Place in a warm spot, 68 - 85 degrees for 24-49 hours (if dehydrated kefir grains keep for 3-5 days).
8. After culturing is complete, prepare a new batch of sugar water, and repeat steps 1-4.
9. Separate kefir grains from the finished water kefir.
10. Place kefir grains in the new batch of sugar water.
11. The finished water kefir is ready to chug-o-lug, flavor or store in the fridge!