What better way to spend a rainy afternoon than making yogurt and listening to the local reggae show? Like most things homemade, making your own yogurt has the store-bought stuff beat: it tastes amazing, is healthier for you (no preservatives, sugar or chemicals added), is less expensive, and best of all there's no packaging waste.
This recipe is too simple. All you need is any non dairy milk and a yogurt starter. A "starter" contains the live bacterial cultures that help transform milk into yogurt. Powdered starters tend to have set amounts of live bacteria, which allows them to perform consistently. They may be difficult to find at some grocery stores, but are usually available at your local health food stores (like our local fave bread and roses food coop) or of course online. What's neat about using your own starter, is that once you obtain a mixture you can make it last indefinitely by saving a small amount from each batch to start the next. With lots of love and regular attention, your culture could live in to the future and beyond!
After combining your non-dairy milk and yogurt starter, you'll need to incubate the mixture for several hours (this step is essential to the conversion process). There are several ways to do this: in a crock-pot, thermos, incubator, oven, yogurt maker, or a dehydrator. For our recipe we used the dehydrator (maybe because we're are obsessed), which is basically a no-brainer. However, alternative methods to incubation are still pretty simple- see here for quickie how-to's on the various other incubation methods.The final step to this process is allowing the yogurt to set in your refrigerator, from anywhere to (at least) 12 hours or the following two weeks. The longer that the yogurt sits, the more thick and tart it should become. It's all about taste preference though, so there's really no wrong time-frame before breaking into the bowl.
Like the billions of other microorganisms in your digestive tract, L. acidophilus encourages and facilitates good digestion, fights infections, increases your immunity to sickness, manages UTI's, and produces vitamins.
Before we get to to the recipe, lets talk about why yr gut even cares about yogurt. There's a lil' beneficial germ that should reside in non-processed yogurts- the almighty Lactobacillus acidophilus, small a bacteria that you definitely want living inside your intestine. Like the billions of other microorganisms in your digestive tract, L. acidophilus encourages and facilitates good digestion, fights infections, increases your immunity to sickness, manages UTI's, and produces vitamins. The problem with some conventional yogurts - both dairy and non-dairy - is that the final products are often pasteurized, which kills the active bacterial cultures. To compensate for this, companies add probiotic bacteria back into the yogurt after pasteurization. This means that the number and type of probiotic bacteria can vary widely between brands. By making your own yogurt, you can easily prevent this from happening and let yr gut soak up all the good bacteria its little intestine desires!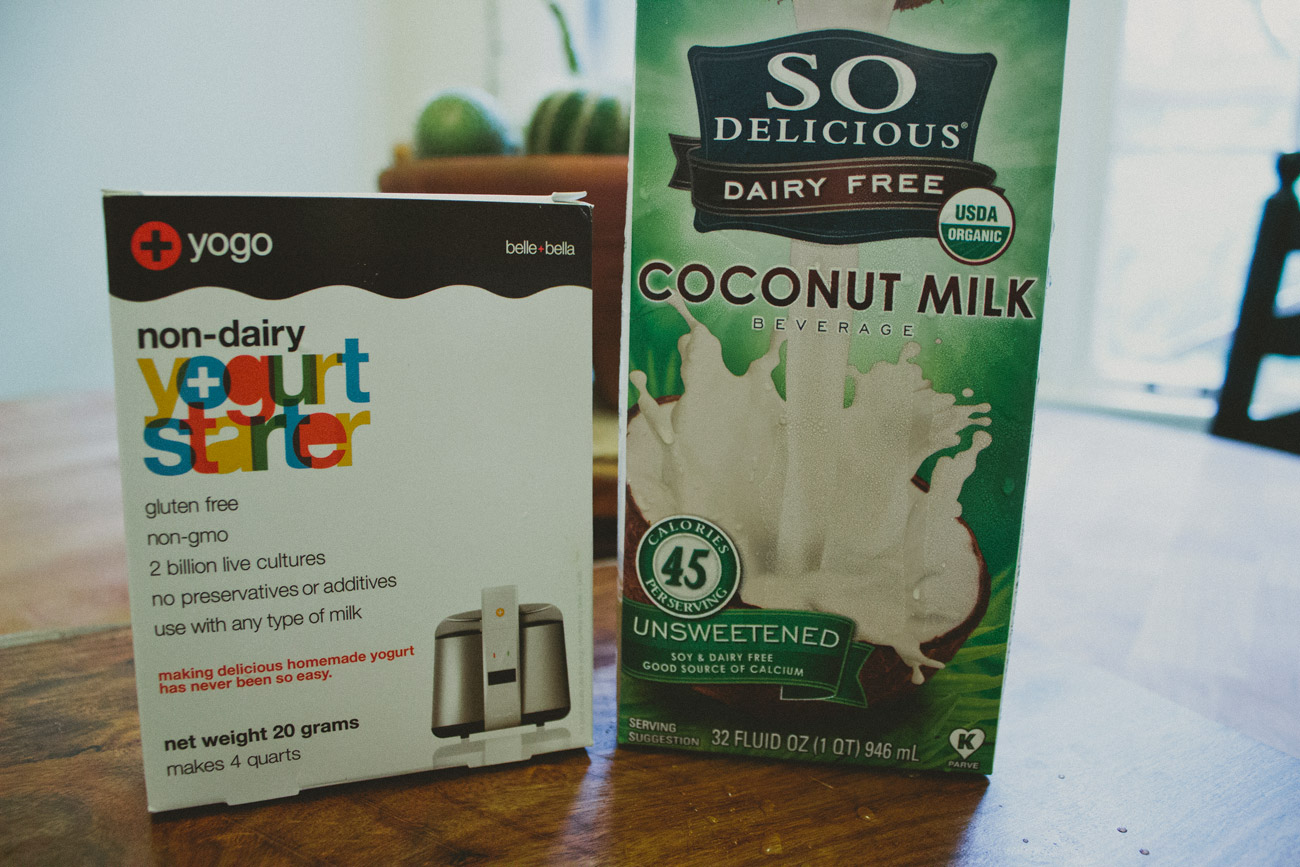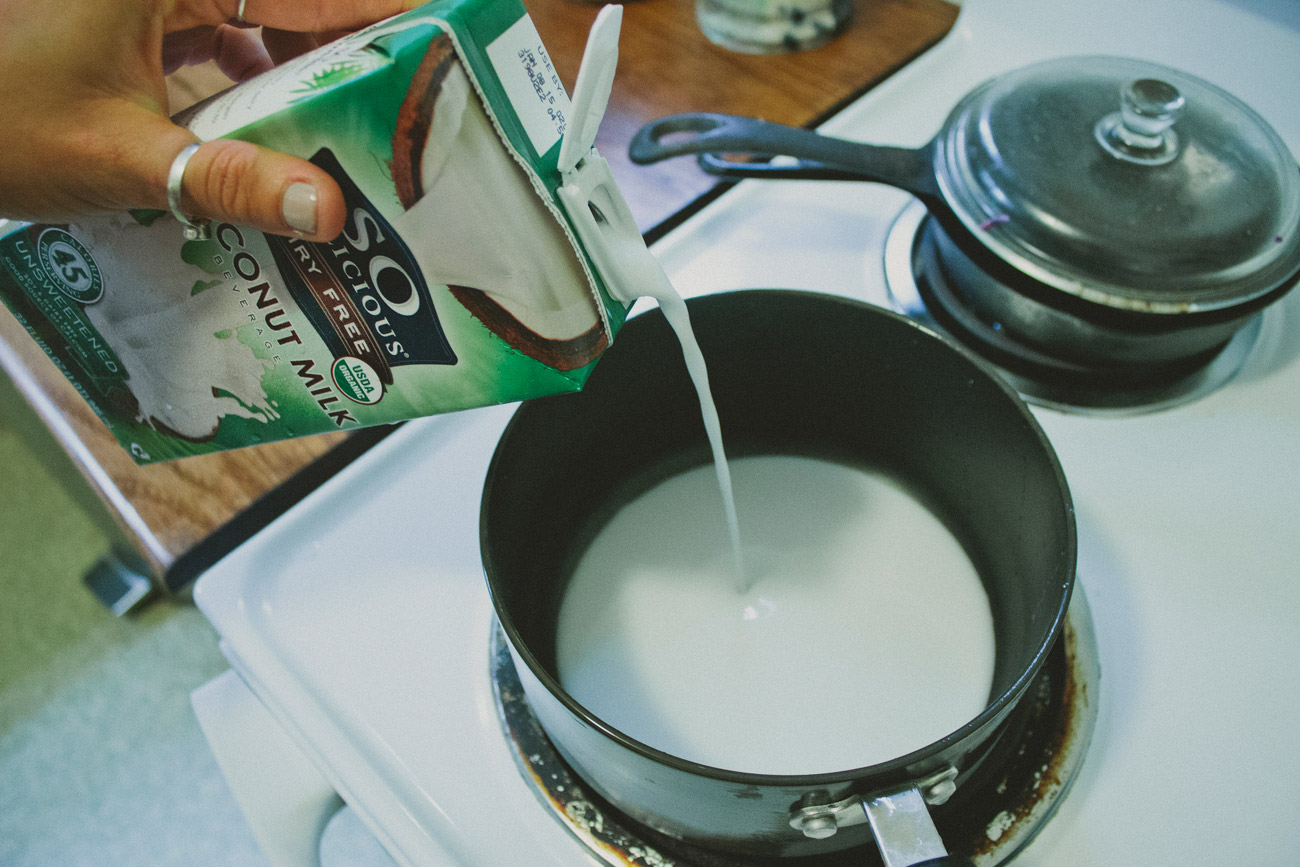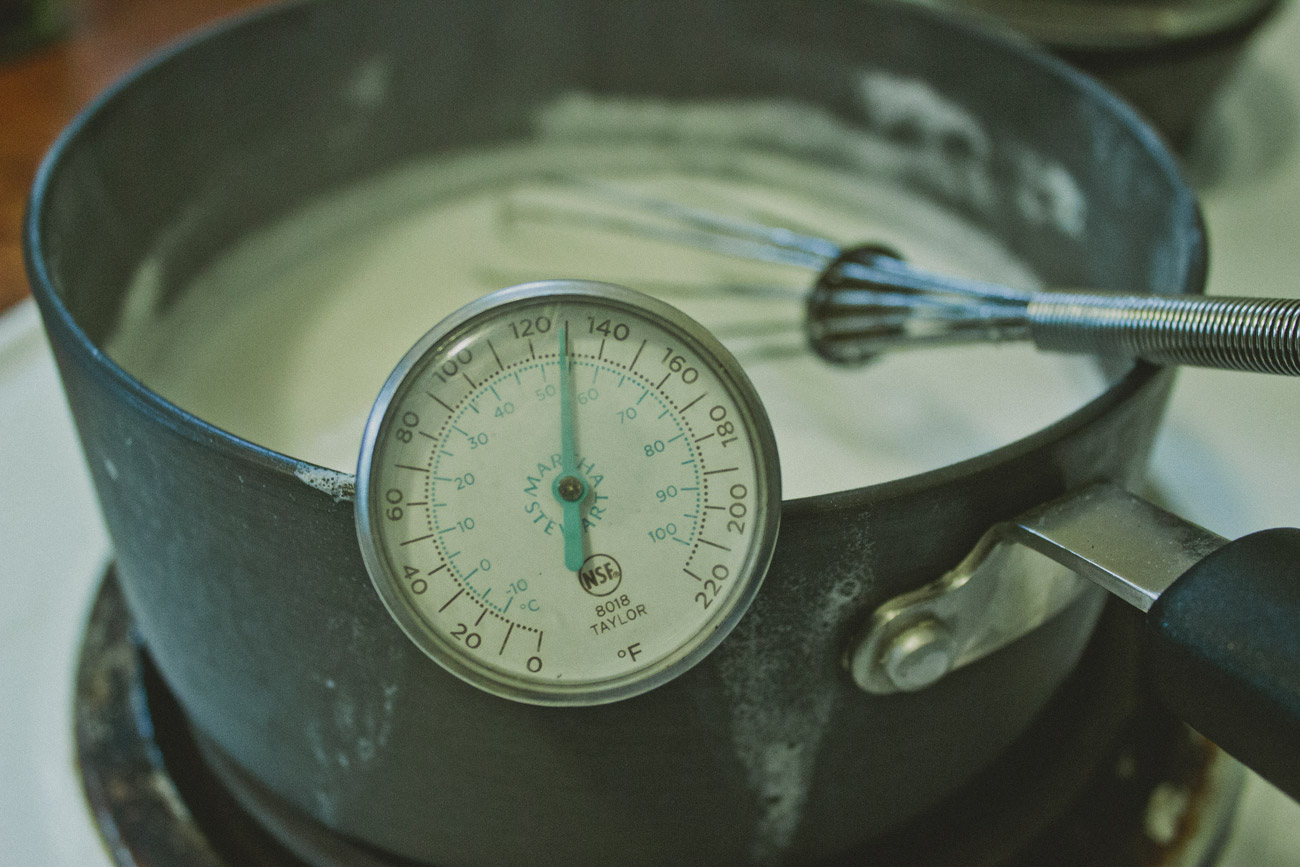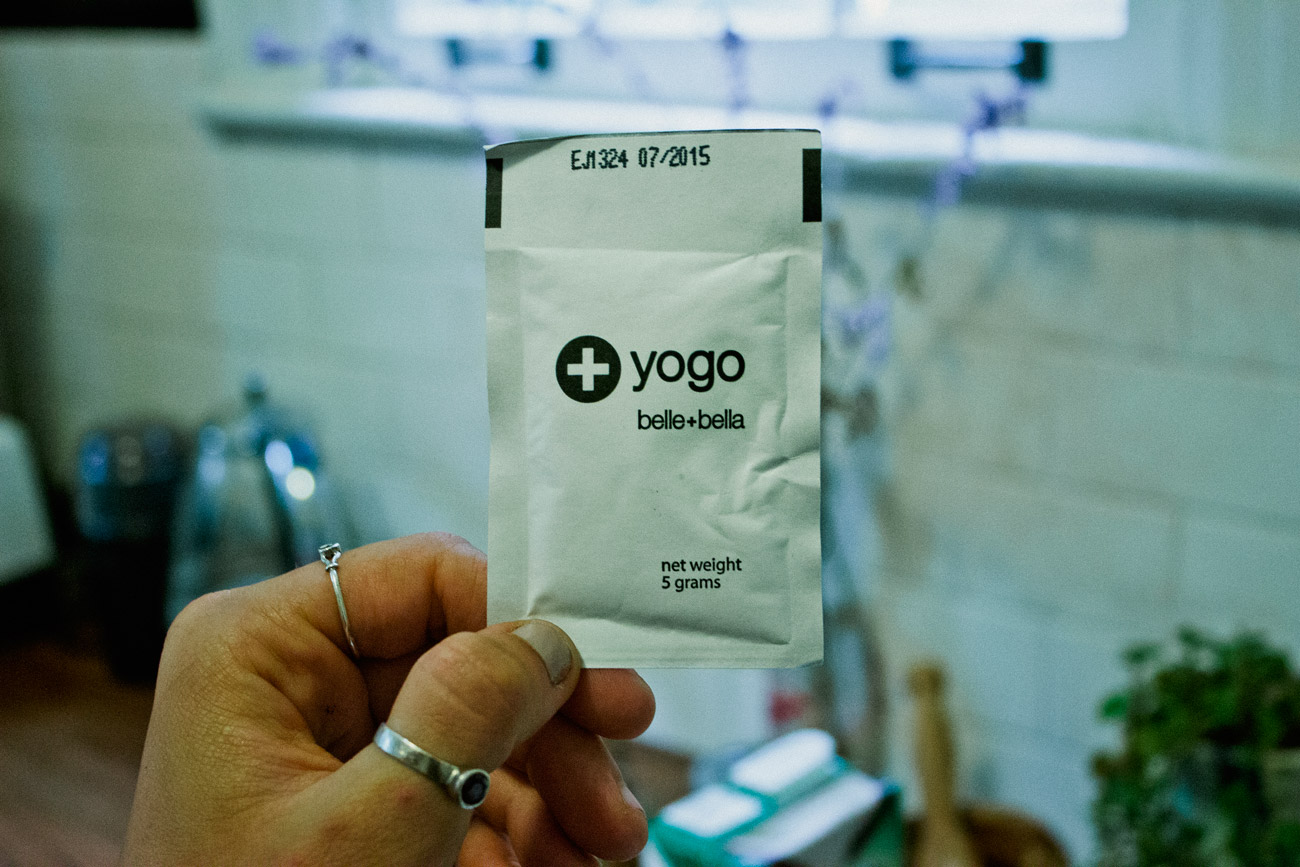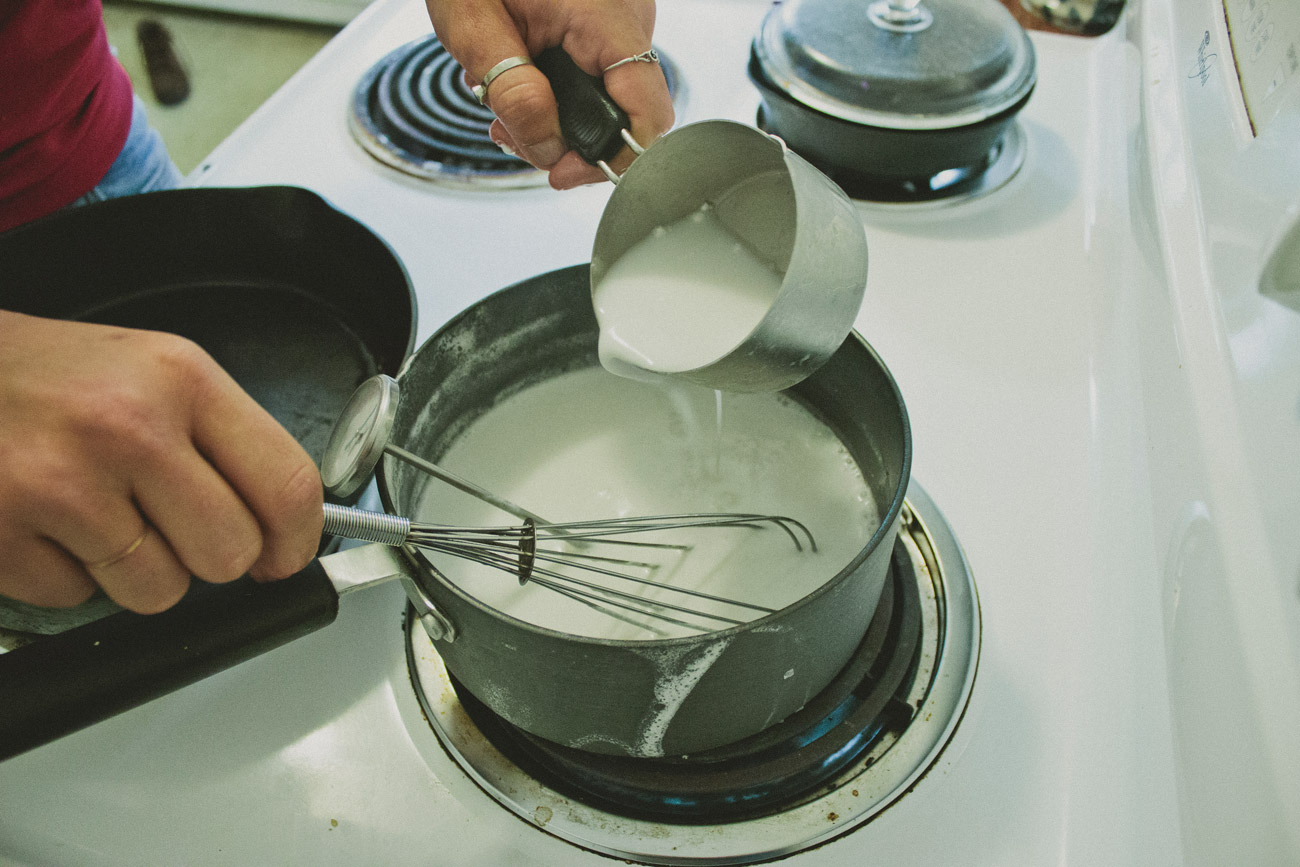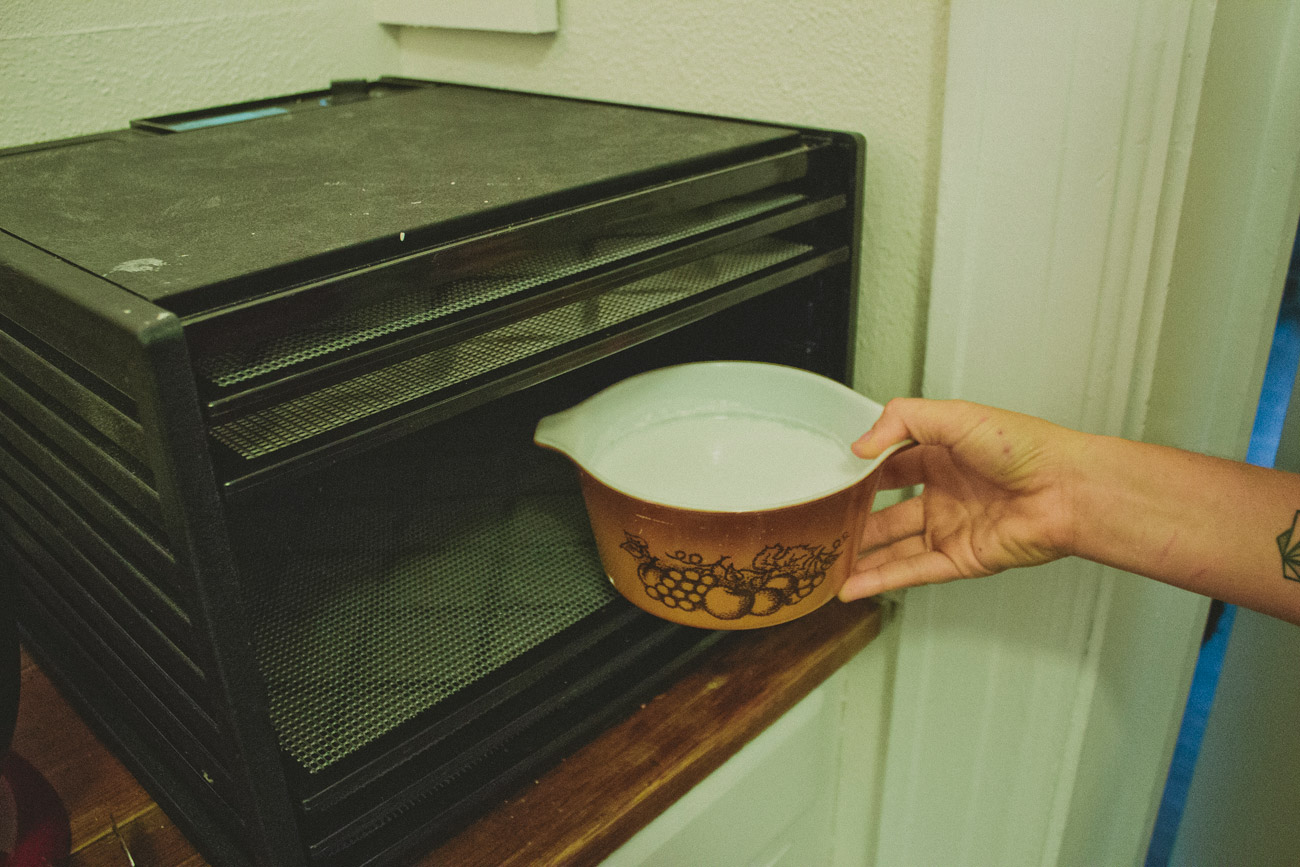 Homemade yogurt is typically thinner and more custard like than commercial brands, due to absence of gums, thickeners and stabilizers. If you like a thicker consistency, you can use 2-3 teaspoons of tapioca starch or agar powder (see recipe below) to create a sturdier yogurt. If using a thickening agent isn't an option, you could also strain some of the liquid from the coconut milk yogurt by placing the finished batch in a cheese clothe or tea towel (really any tight-weave fabric), and allowing the remaining liquid to drain.
We've seen that using almond milk sort of speeds up the solidifying process, but who can say no to coconut? And remember, like most magical homemade recipes, don't be afraid to face trial and error. If your first yogurt batch doesn't quite turn out how you'd like, just dump a bag of cereal in the bowl for breakfast the next morning.
Ingredients:
1 qt of coconut milk (can sub with any nondairy milk)
1 package (5 grams) of yogo non dairy yogurt starter (ingred: non gmo rice maltodextrin, streptococcus thermophilus , lactobacillus bulgaricus, lactobacillus acidophilus)
Method:
1. Heat milk to 180f (82c) Having a food thermometer helps to monitor temperatures of the yogurt. Start by pouring your milk into a sauce pan. You will need to stir this constantly until it gets up to temperature.
2. Let milk cool down to 108-112f (42-44c)
3. Dissolve the starter with a small quantity of cool milk in a cup and mix well.
4. Pour mixture back into the rest of the cool milk and mix well.
5. Stir in added sweetener or thickener if desired.
6. Incubate at 112f for a minimum of 5 hours. Do Not Peek. Yogurt doesn't like to be disturbed so don't shake, just let it sit peacefully and become yogurt.
7. Pop yogurt into fridge after its done incubating. Chill for another 12 hours and enjoy. If you have any self control and can make it last you'll notice the yogurt gets thicker and more tart with each passing day. So you can be the judge on what day you like it best.