Elizabeth has some *too pretty to use* hibiscus syrup, that of course alone is like a dream but even more comes with the surprise of perfectly-syrupy infused hibiscus flowers floating around the jar bottom. So when wondering how to use them naturally we just thought, stick it in booze.
This cocktail is pretty close to princess status -- perfectly placed hibiscus bud, sparkling rosé, garnished with presh borage floral and fresh lemongrass stem, picked right from E's front yard dream garden.
Syrup and sweet champagne make this the ultimate dessert drink that instantly adds class to any environment or situation: sitting on the mansion floor reminiscing via teenage journal entries.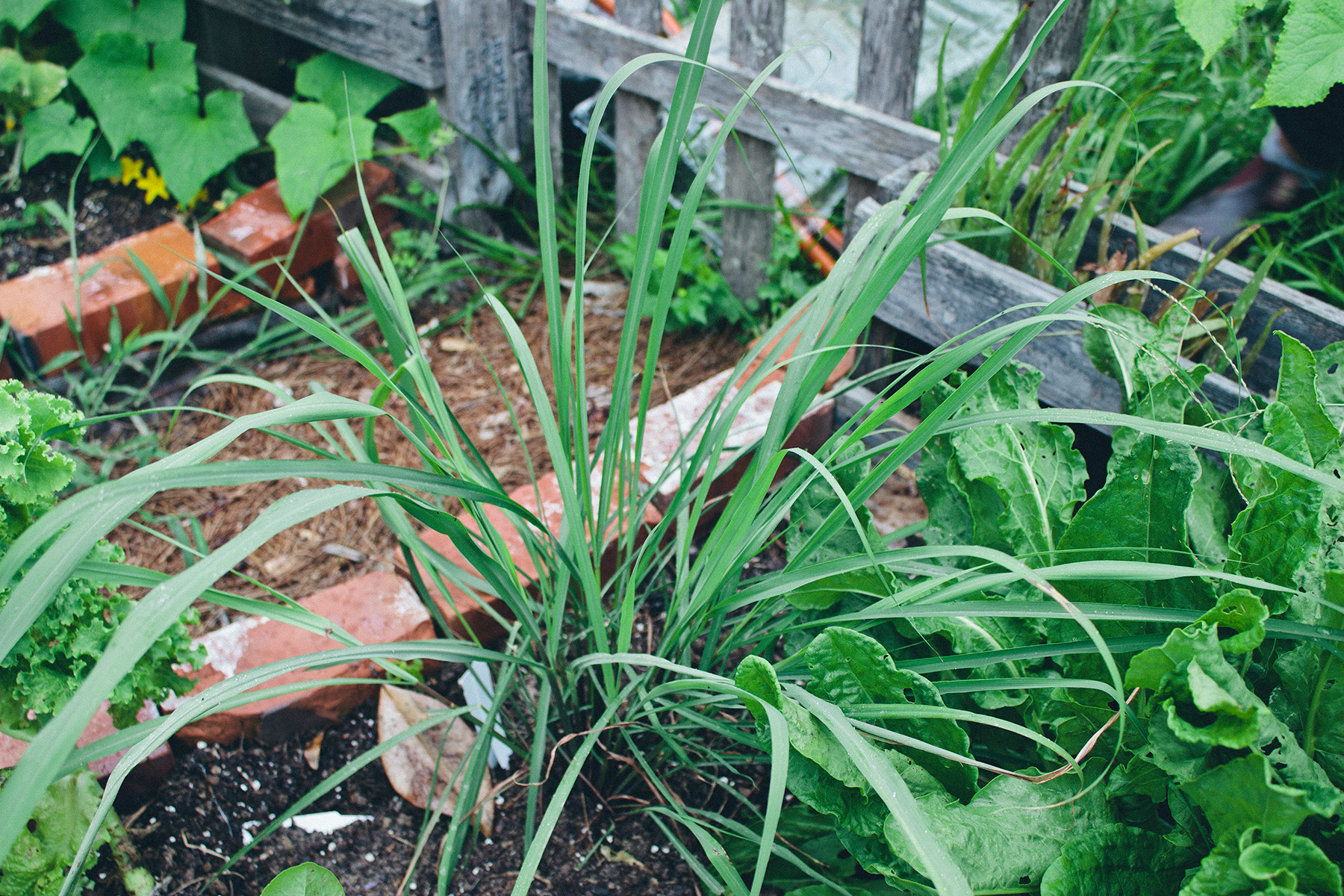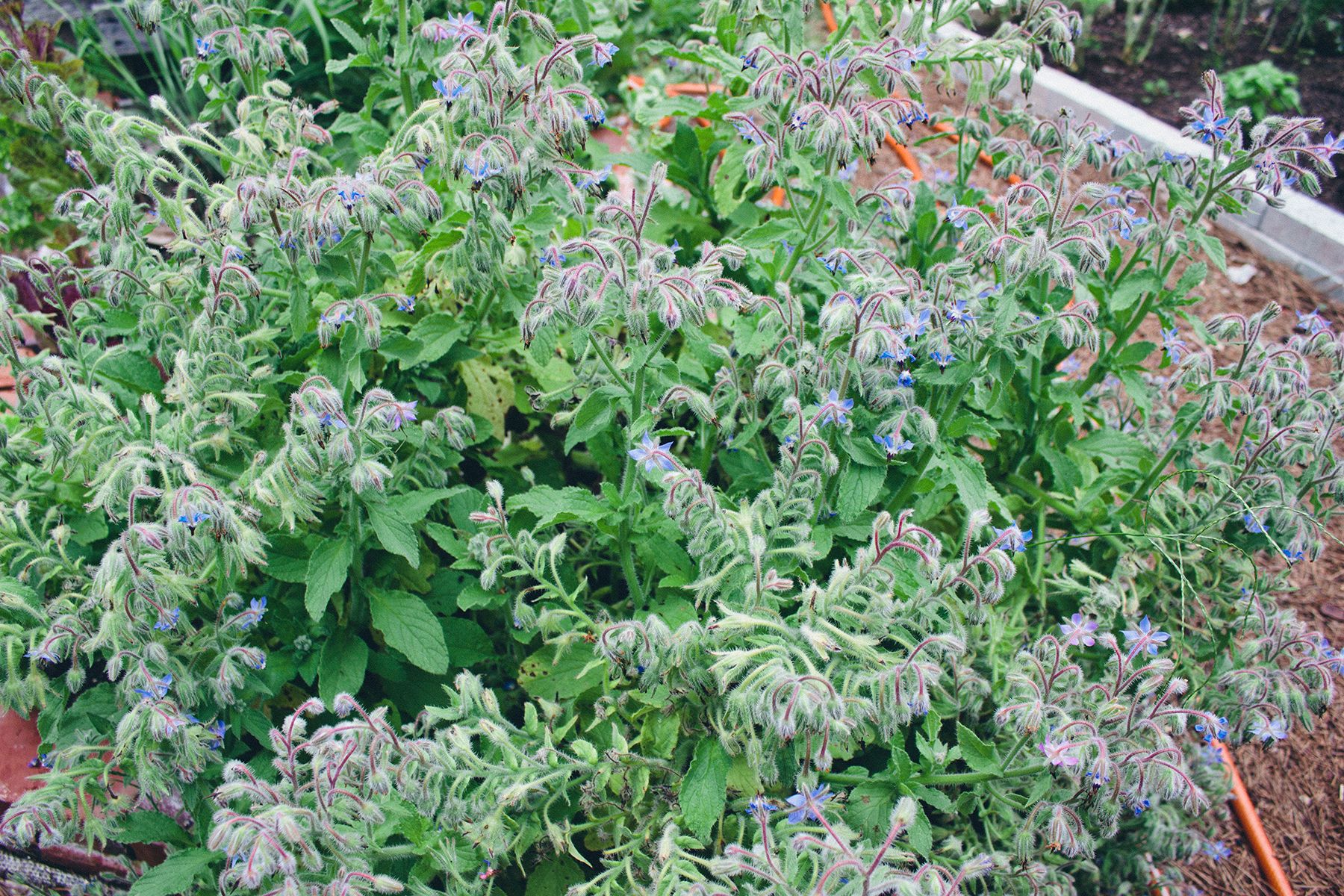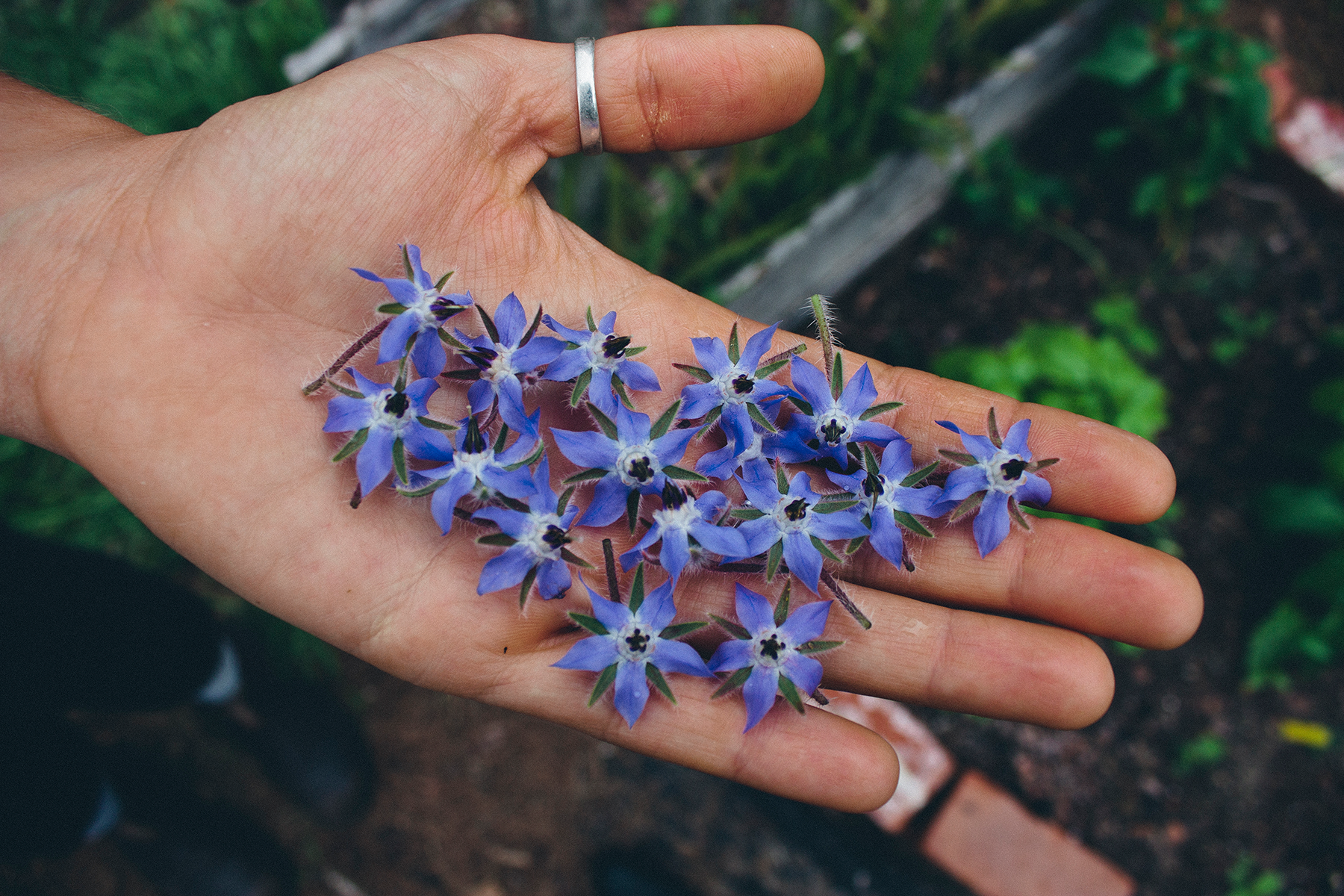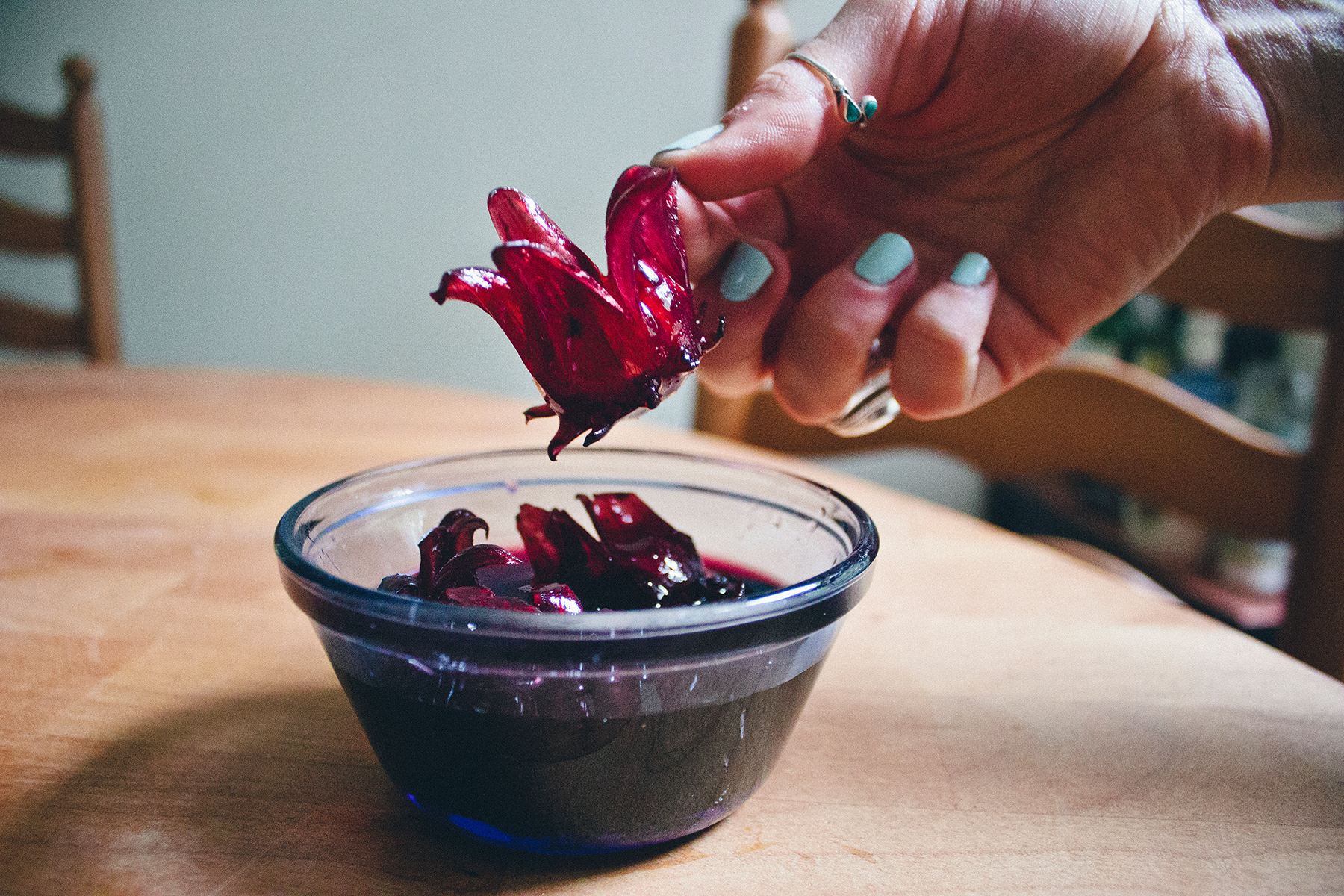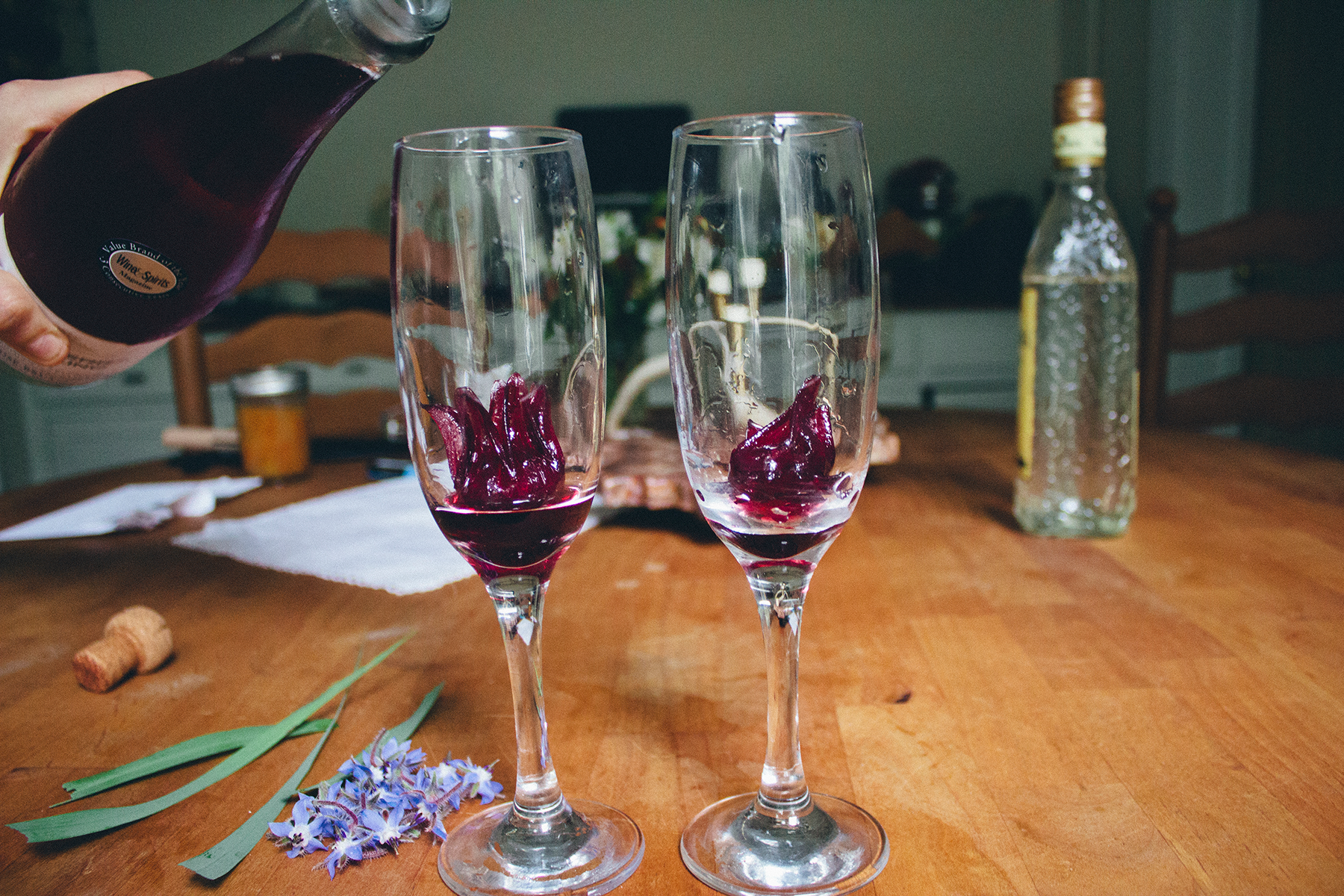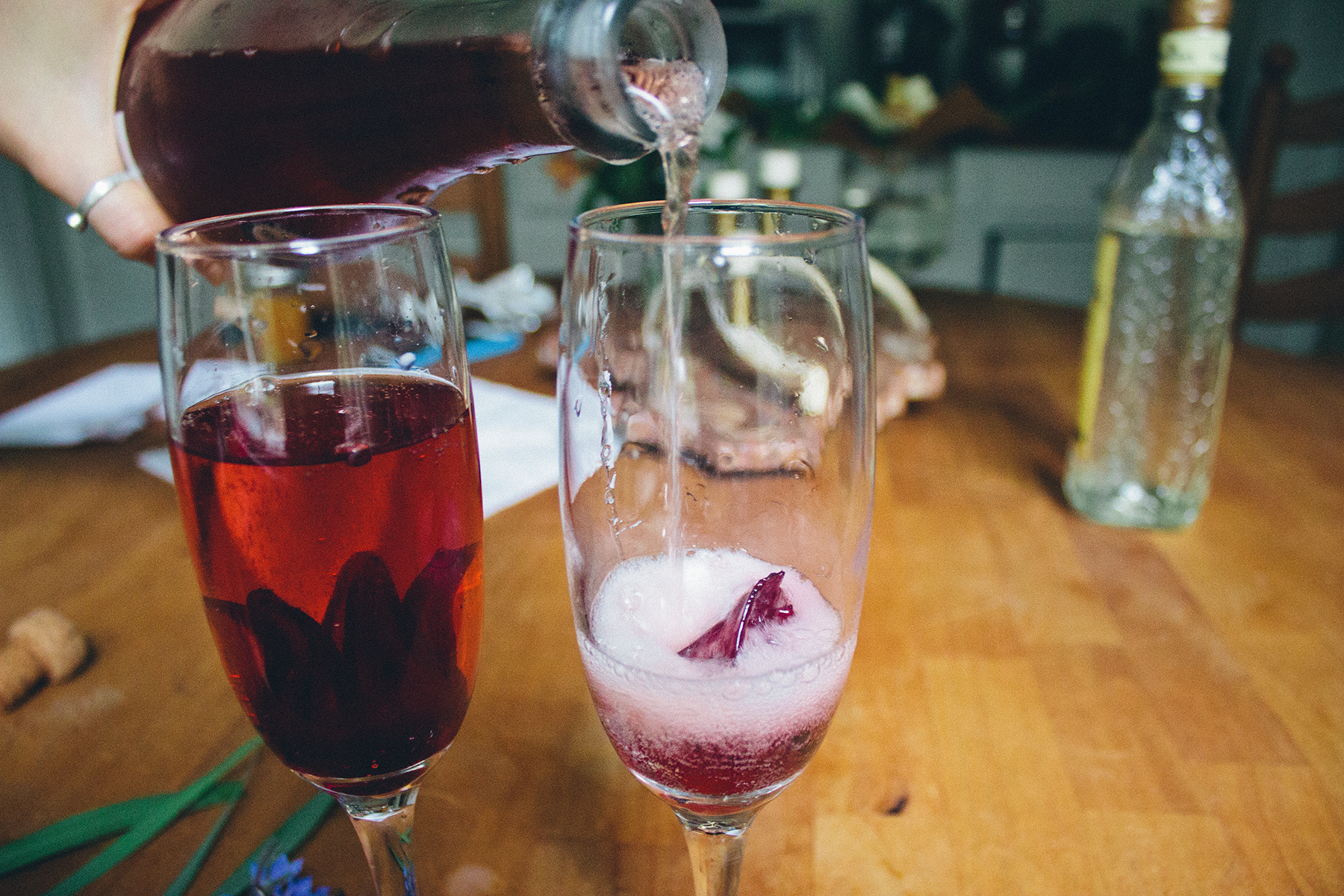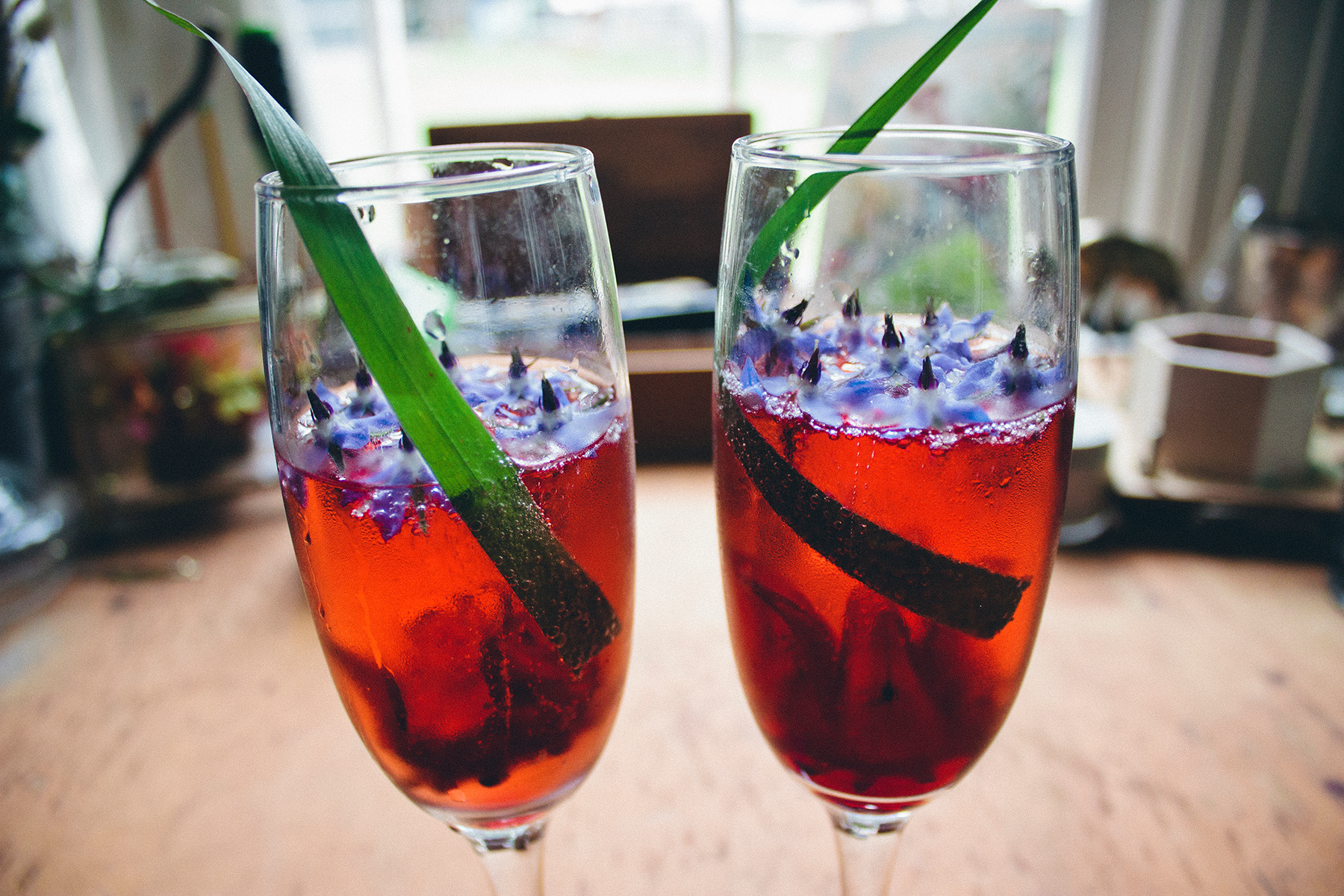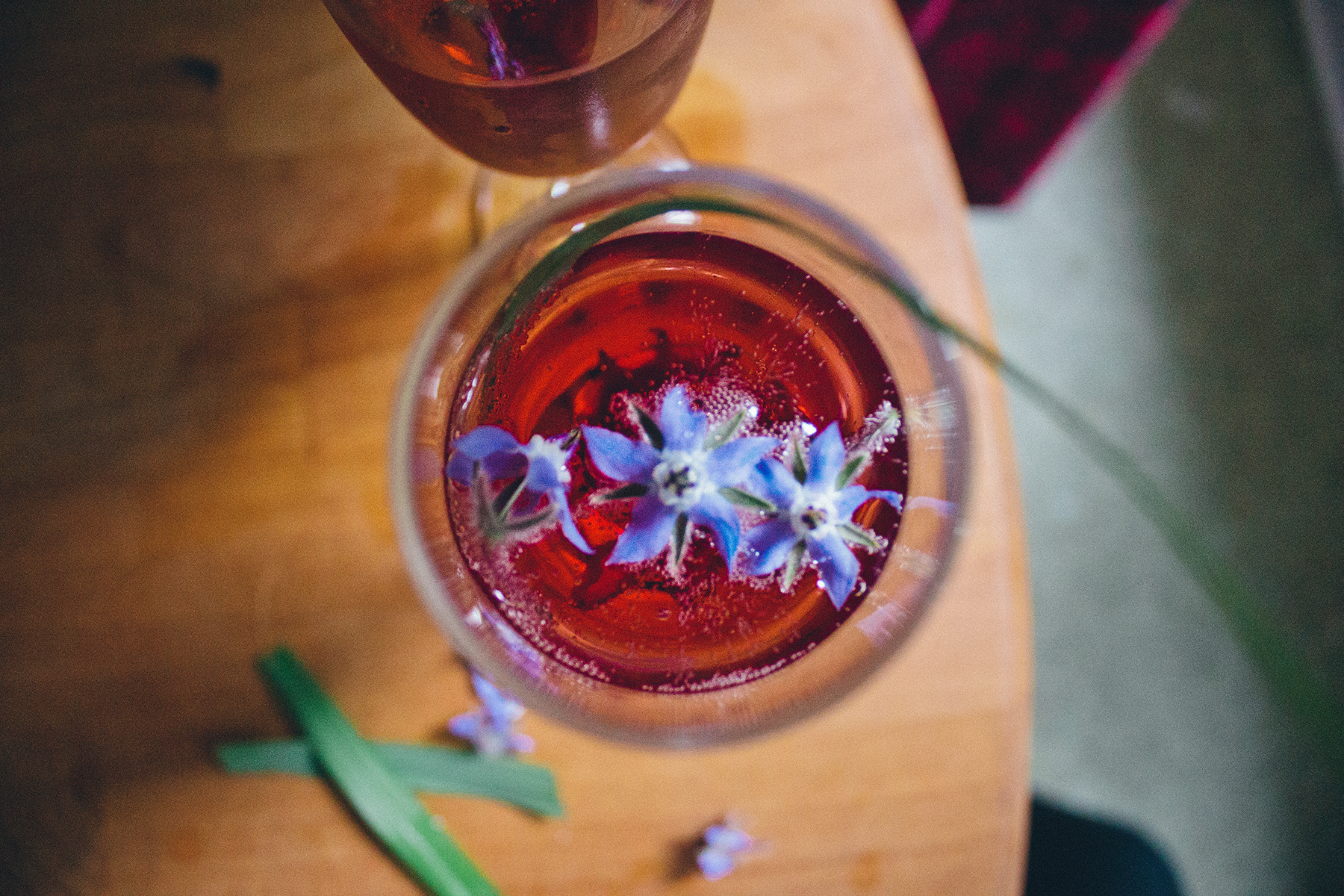 Ingredients:
1 bottle dry rosé champagne
Hibiscus syrup
Handful of borage flower heads
2 fresh lemongrass(es)
Method:
1. Add hibiscus flower and small amount of syrup to bottom of flute.
2. Pour champagne.
3. Garnish with borage and lemongrass.